Concrete materials are reshaping today's civil engineering market
GCC construction growth requires concrete sustainability as well as innovation
With the Middle East's appetite for construction showing no sign of waning, the concrete industry is set to remain a central pillar of the region's growth plans for the foreseeable future.
New development projects, particularly those in the early stages of construction, are expected to drive demand for raw materials – and a major one of these is concrete. Indeed, according to data provided by intelligence platform ProTenders in November last year, the value of the GCC's active infrastructure sector stands at $1.14tn, representing 42% of the region's $2.72tn total project value.
In the UAE, 47% of infrastructure of projects in terms of value are at the planning and design stage, as are 51% in Saudi Arabia and 63% in Kuwait. These figures should come as little surprise, as these countries are pouring resources into their ambitious infrastructure plans.
And this is just the tip of the iceberg – the global industry for concrete and related products is worth billions of dollars annually, according to a report published by research house Technavio in October last year. While the lion's share of the concrete and cement market was accounted for by the Asia-Pacific region in 2017, the Middle East was not far behind.
In any industry, growth – particularly on this scale – is often accompanied by innovation and, in the context of concrete, perhaps the most disruptive of these advances is in the area of 3D concrete printing. Promising lower costs, improved sustainability credentials, and the ability to create more flexible designs, this relatively new technology has virtually unlimited scope for growth worldwide.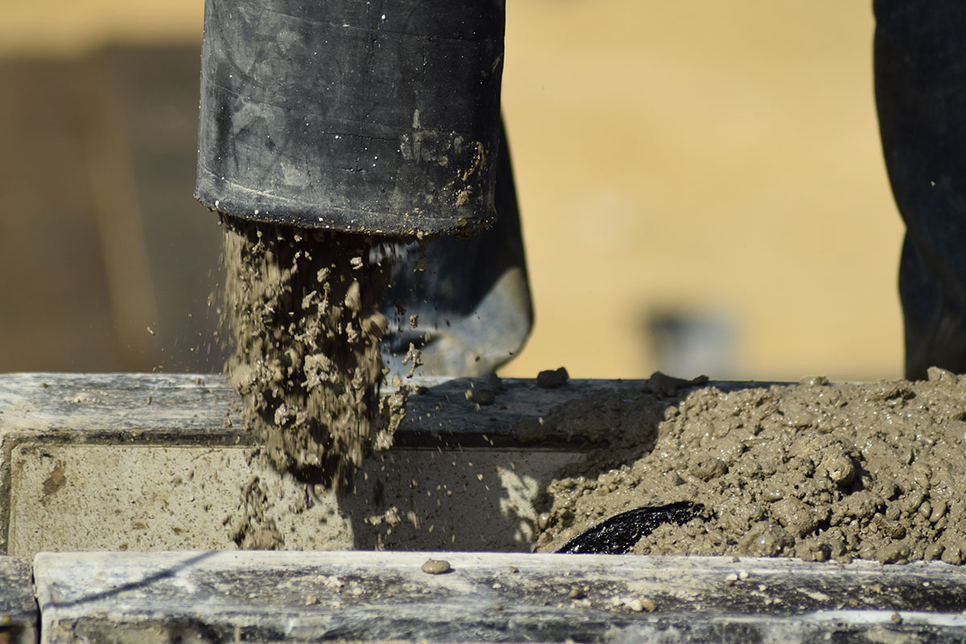 Mirroring the international growth potential of the concrete industry as a whole, the 3D concrete printing market is set to grow at a compound annual growth rate of 317.3% according to a Markets and Markets report.
Among those striving to capitalise on this growth is Spanish construction firm Acciona, which produced the world's first 3D-printed concrete pedestrian bridge in 2016. The company's Middle East 3D printer manager speaks to Construction Week about Acciona's foresight in deciding to invest time and capital in the technology more than five years ago.
While the private sector's role in concrete innovation is critical, government support is also necessary. This is no more apparent than in the UAE, where Dubai Municipality announced updates to its list of building materials that can be used in the sustainable concrete sector in August 2018. With mega-events such as Expo 2020 Dubai on the horizon, these efforts to guarantee a more environmentally friendly approach to this critical element of the construction market must be applauded.