AI, sensors, and the cloud could make your building's lifts safer
Finnish lift-maker Kone is using cloud-based services to track and maintain its elevator products in the Gulf
Somewhere in a Kone elevator right now, sensors are collecting data on more than 200 variables, and feeding this information into the cloud where an artificial intelligence (AI) supercomputer analyses how to prevent breakdowns and improve the flow of people. This is the Kone 24/7 Connected Services system, which aims to change how escalators are managed in the world.
The system is already being used in Oman and the UAE, and Kone is planning a GCC-wide rollout in the near future. In the Emirates, Kone 24/7 Connected Service arrived following its 2017 launch.
According to marketing and strategy director for the Finnish company's Middle East, Africa, and Turkey operation, Ghada Othman, Kone received "positive feedback" from its hospitality clients following the technology's regional debut, which buoyed future plans to make the system available across the entire GCC.
When you are fully aware of what's going on, you can plan ahead and budget for future maintenance needs.
Othman says the system is essentially a cloud-based intelligent package that uses advanced internet of things (IoT) technology to bring smart city-style services and facilitate people-flow management in buildings.
She adds: "Vast amounts of data from elevator sensors can be monitored, analysed, and displayed in real-time, improving equipment performance, reliability, and safety. This can help Kone use the data to improve customer service and prevent equipment breakdowns for its clients.
"If critical faults are detected and a technician is alerted, our customer is informed immediately. This saves time as issues do not need to be reported to us and are already solved before any complaint is received. When you are fully aware of what's going on, you can plan ahead and budget for future maintenance needs."
The platform uses sensors to gather data for Kone's cloud computing service, which uses the IBM Watson IoT advanced analysis system to review information in real-time.
If the AI system identifies a requirement for maintenance, it can implement one of two commands – it will either alert a technician that must immediately investigate the problem, or contact a technical support or customer service representative for issues that are not urgent.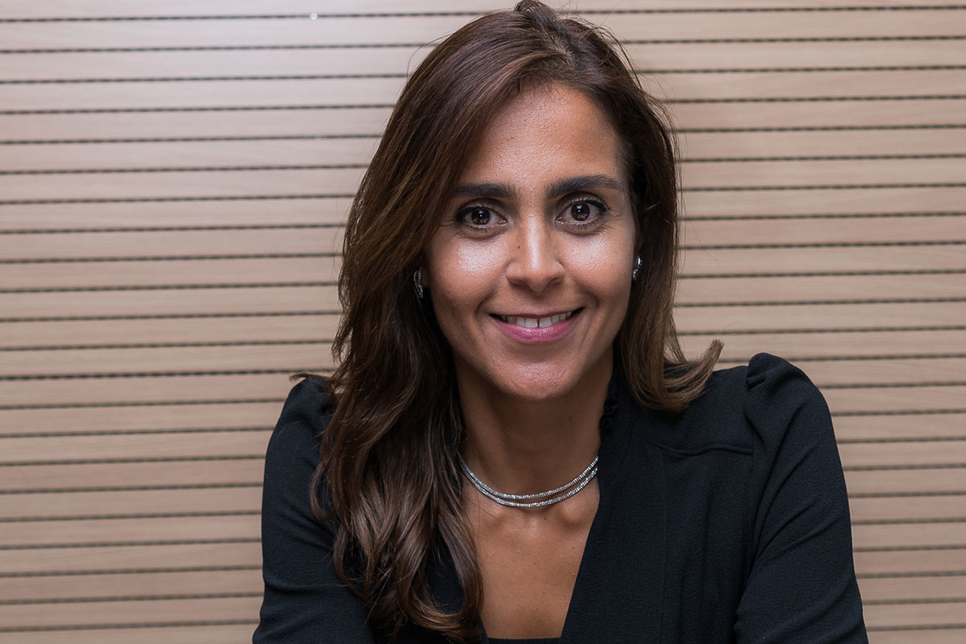 "With the help of sensors, we are able to measure more than 200 key parameters, such as lighting, noise, speed, doors opening, and temperature," Othman explains.
"We collect data around the clock and use it to make intelligent decisions that can help to solve potential problems before they cause a fault or breakdown. For our customer, this means improved safety, full transparency, and ease of mind."
Kone can develop advanced people flow systems thanks to an unprecedented pace of digital infrastructure innovation. But as technological expansion continues to rise, so too does the risk of cyberattacks, leaving companies increasingly vulnerable. Construction-facing firms are no different, and cases such as the 2018 breach of Saipem's servers in the Middle East, or the strike on Saudi Aramco some years ago, demonstrate that even the most tech-focused companies are at risk. How does Kone manage the situation?
While Kone's system is connected to the cloud, Othman says there are numerous safeguards to prevent damage. "Cybersecurity is an essential part of all our solutions and at Kone we take it very seriously. The Kone digital platform is hosted and managed by IBM according to its security practices and policies across networks and infrastructure.
"Connectivity between Kone-supplied devices is managed on a private network by our telecoms operator partner, and communications are encrypted and secured," she explains.
Kone's 24/7 Connected Services system has clearly considered the security of its digital infrastructure, but what are the next steps for the intelligent platform?
"It will soon be available in Africa and the other GCC markets," says Othman. "The system is available for new and existing buildings [and] is relevant for our customers across all segments, from residential to commercial."