Focus on 3D modelling as contractors face tight margins
Market competition and site safety needs are driving product innovation at RMD Kwikform, regional MD Paul Williams says
RMD Kwikform, celebrating its 40th year of operations in the GCC, is a name that needs little introduction when it comes to the region's formwork and shoring market.
Its formwork capabilities have been utilised on numerous high-profile projects across the GCC and the wider MENA region – from retail behemoth Dubai Mall to the extension of the Ritz Carlton Hotel in Dubai.
Not one to rest on its laurels, however, the group is responding to a more competitive formwork market with digital innovation and a widening product range, as Paul Williams, divisional managing director for the Middle East at RMD Kwikform, tells Construction Week.
"Over the past few years, there has been a downturn outside of the UAE [in] most GCC markets," Williams says.
Contractors are looking for – and need – that competitive edge at the tender stage since single-digit margins are increasingly becoming the norm.
"In my view, this is particularly true in Saudi Arabia, Oman, and to a lesser extent Kuwait. The UAE market has remained quite buoyant, driven in part by Expo 2020 Dubai and the construction projects that have been awarded around that. But we have seen those awards taper off in the last nine months."
Williams says around 15 companies are vying for work in the UAE's formwork sector at present – a situation "coupled with a highly competitive contracting market".
He continues: "In light of those increased pressures, we are working even more closely with our contractors at the tender stage, looking to bring about some innovation, cost savings, and efficiencies.
"These could be different types of formwork systems, options, and technologies to improve on-site efficiencies. This model of working with contractors at an earlier stage is certainly [common] larger projects, [since] these contractors are looking for – and need – that competitive edge at the tender stage, especially since single-digit margins are increasingly becoming the norm."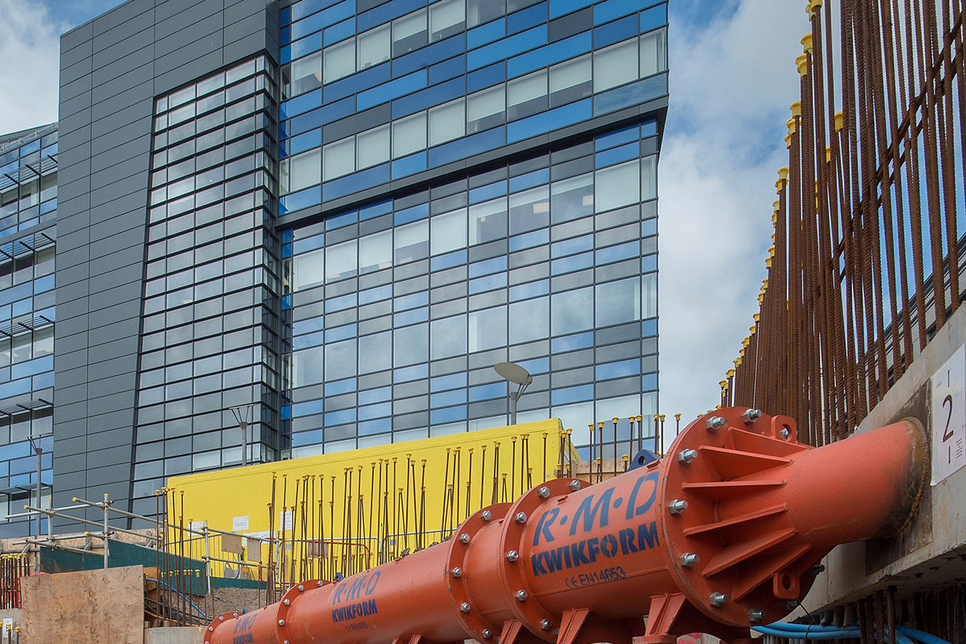 But market pressures are also breeding innovation at the formwork specialist, with Williams noting the company's two to three annual product launches over the last couple of years.
"These advancements are tailored for the building sector and both high-rise and commercial projects. This move is complementary to our historical dominance in the infrastructure sector," Williams says.
RMD Kwikform is also looking to launch a safety screen system for high-rise projects in the GCC towards the end of the year. The Ascent 200 safety screen, he adds, builds on the group's Ascent platform that has already been successfully implemented across global projects.
Designed to provide high levels of protection for workers and the public on high-rise construction projects, the Ascent update has been developed in conjunction with major contractors. New features include a mast design that improves strength-to-weight ratios and allows the construction of two wet decks and columns.
[Saudi Arabia] is a major focus for RMD looking ahead in terms of opportunities.
"The Ascent system has been successfully used on many of our projects globally, but we have had to redesign it to fit the requirements of projects in the Middle East," adds Williams.
As one of the earliest adopters of 3D modelling from the formwork sector, RMD Kwikform continues to evolve its in-house LocusEye software, first developed in its Middle East business a number of years ago. It ensures that even the most intricate formwork designs are achievable through its Locus Eye software. Models created using this software are accessible using a computer, tablet, or mobile phone, resulting in an easily accessible, realistic-looking representation of the onsite system.
Williams explains: "Our 3D digital software allows the contractors that we work with to more effectively plan, schedule, and [implement] their projects in more detail than we could previously offer."
"We can conceptualise a project at an even earlier stage using [Locus Eye]. Our requirements today are much more digitally focused, and this is certainly the direction that the industry is heading in the GCC. 3D design work and incorporating building information modelling is fast becoming the standard."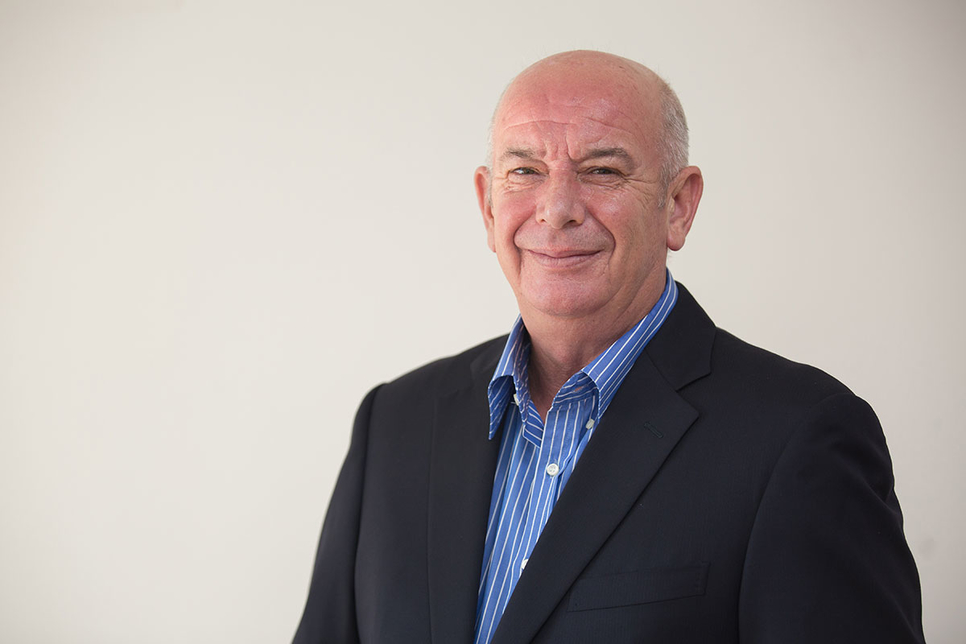 Running in tandem with its push towards digital modelling, the group has also embraced the need for a complete 'top-to-bottom' engineering process.
RMD also expanded its ground shoring business to the Middle East, following its UK launch in 2015. Commenting on the development, Williams says: "This means we can now cover the construction cycle from start to end – from in-ground to above ground. Using structural analysis techniques and higher-yield steels, each individual product is stronger, yet lighter."
He specifically touches on the group's Tubeshor 1060 propping and strutting system, noting its capability to take loads of up to 10,000Kn. Manufactured from S460 grade steel, the system also allows for wider prop spacing, meaning fewer struts are required, in turn saving time and cost.
Looking ahead, Williams cited interest in "a host of projects" for RMD Kwikform in Saudi Arabia, in particular the $500bn (SAR1.9tn) Neom gigaproject on the kingdom's Red sea coast.
"[Saudi Arabia] is a major focus for RMD looking ahead in terms of opportunities that the kingdom is going to present across the infrastructure, commercial, residential, and oil and gas sectors," the RMD Kwikform regional head adds.