Submitted by abdul.rawuf@itp.com on
Lead Text:
SGB by BrandSafway's regional MD says health and safety is a key market differentiator in the price-competitive GCC sector
Formwork is intrinsically linked to the construction industry, and the sector must be flexible enough to respond to smaller margins and tighter deadlines, whilst also ensuring that site health and safety standards are consistently fulfilled.
With almost 50 years of experience in the Middle East, Africa, and South East Asia, SGB lists these guidelines as its key business goals. The company, which is celebrating its 100th anniversary in 2019, says flexibility is its key to success as revenues – and thus, bottom-line margins – face pressure in a notoriously competitive construction market.
Our formwork is used by the workers of construction companies, and there could be disasters if compromises are made with the safety of our product.
Serge Bekhaazi, regional managing director for the Middle East, Africa, and South East Asia at SGB by BrandSafway, explains that effective project management has "always been a challenge" in the the GCC, with a lack of early planning often resulting in onsite complexities.
Speaking to Construction Week, he continues: "Commercial and technical flexibility is also ever-changing. We have had projects where we receive an order to design, agree with the contractors on a delivery schedule, start work, and a week later, the contractors demand a total project redesign. Contractors do change their minds, but they are our customers and [so] we have to adapt."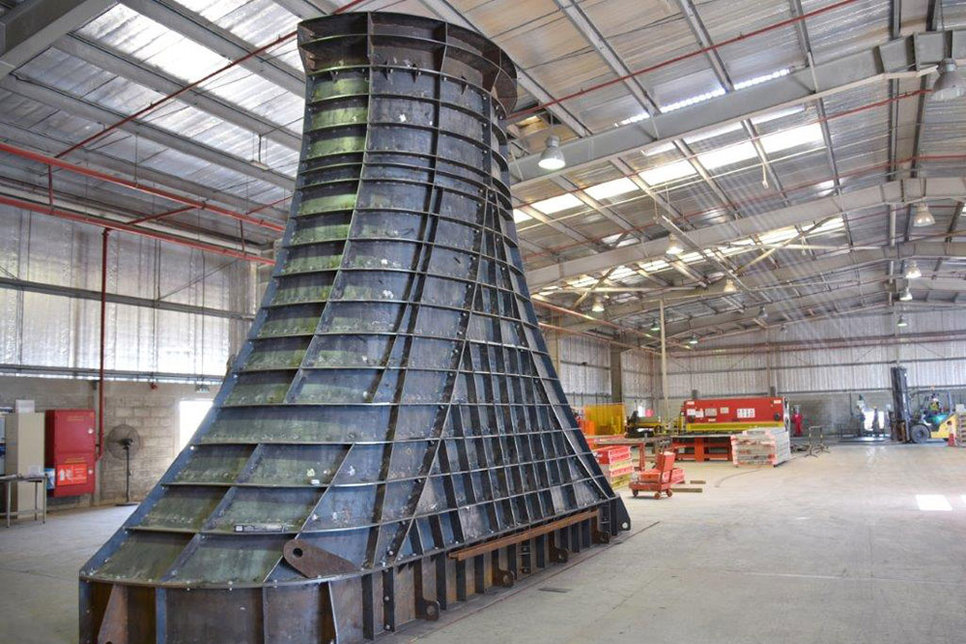 With this in mind, Bekhaazi says a crucial consideration for SGB is to ensure it has the capacity to "respond to the daily changes in scope". General contractors, in his opinion, are becoming increasingly productivity-driven compared to previous years, particularly in a price-competitive market environment.
"As a result, contractors are also pushing for the adoption of initiatives to boost productivity, such as the use of equipment that can speed up formwork erection and dismantling, facilitate faster pouring, and require reduced crane usage. In our industry, innovation is always a little bit more difficult," he adds.
"Having said that, we have recently started 3D design, having used Autocad 2D before, [and] using software that gives contractors a 3D formwork image, and it is gaining momentum with our customers and in the market, especially when we are completing a 3D printing demo for the design We are starting to push for on-site designers to be placed on certain projects as well.
"Rather than having our customer to send us a request and having us perform any changes from the back office, we are planting on-site designers that sit on a customer's site. We started doing this in 2017, with excellent uptake in 2018, and plan to further roll out this strategy in 2019."
The group is also turning its attention to pre-assembled formwork through its facility in Dubai's Jebel Ali, where SGB can build "ready to use" systems. These pre-assembled panel structures, once they arrive on-site, are ready for fast installation because they have been customised based on each site's specific requirements.
 "We don't manufacture everything in-house. As a company, we have a supply chain that is global in nature but gives us the flexibility to choose different types of systems and grades, which helps general contractors because they have a much bigger menu to choose from," Bekhaazi explains.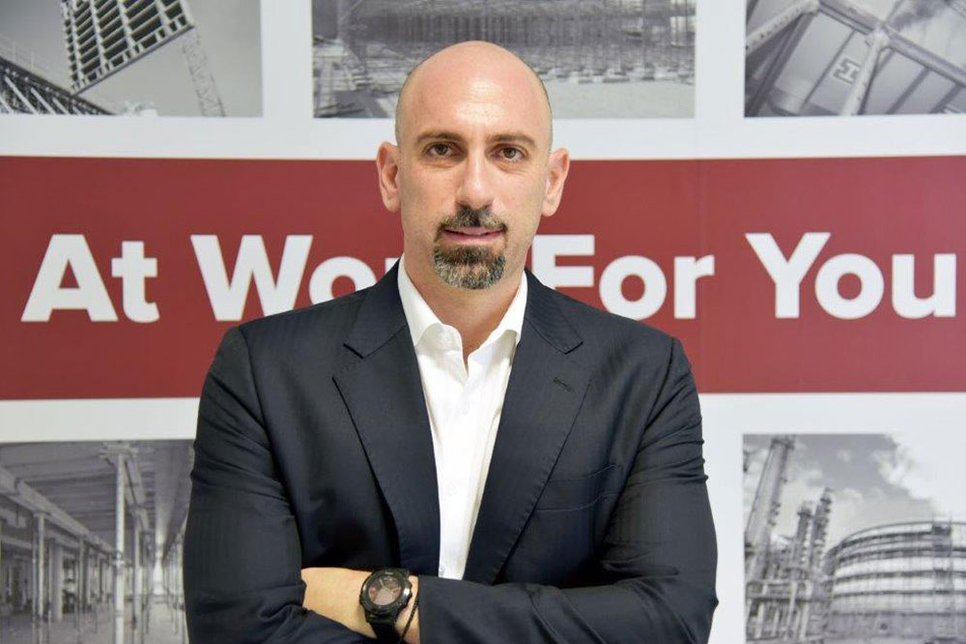 This decentralised operation also allows SGB to focus on what Bekhaazi says is the company's priority and market differentiator. As he explains, one of SGB's business activities is the provision of industrial services, which includes work on oil and gas facilities both onshore and offshore, chemical and petrochemical plants, power plants, refining sites, and various other industrial facilities and smelters.
"As a globally active industrial services company, our safety standards have to be much higher than a typical formwork provider's. This is because the industrial sector is much more advanced from a safety perspective than the construction market. So, we bring that expertise in and sell it as part of our forming and shoring vertical. For many contractors that value high safety standards, we could be a preferred choice.
"At the end of the day, our formwork is used by the workers of construction companies, and there could be disasters if compromises are made with the safety of our product," Bekhaazi continues.
"In my view, the safety of our equipment, people, and contractors' personnel is our number one priority."
Story Relations:
Health and safety tent set up for Dubai construction workers
Focus on façade R&D as UAE's updated fire code protects buildings
Abu Dhabi crane collapse leaves one dead, injures three
Published Date:
Sunday, March 10, 2019 - 10:00
Modified Date:
Thursday, March 7, 2019 - 14:56