Equipment manufacturers reject 'Made in China' quality scepticism
China's largest construction machine-makers are increasing their investments to debunk misconceptions about their products
China's manufacturers have historically been known for the quality of their products, which is perceived to be far lower than that of items produced by manufacturers in the US or Europe, for example. However, construction manufacturers in China are actively working to change this perception, as was evident during the Bauma China 2018 exhibition, held in Shanghai on 27-30 November, 2018.
Sany, which is currently the world's largest concrete machinery manufacturer, and the largest manufacturer of all types of construction equipment in China, showcased 68 machines at the event, including 45 new products in the concrete, road, excavator, crane, piling, port, and coal equipment categories.
We have more than 10,000 effective patents – not applied patents. No one can accuse us of copying products.
"We are confident that soon we will be the top construction equipment manufacturer and supplier of heavy equipment worldwide," managing director of Sany's West Africa operation, Lei Li, told Construction Week at Bauma China 2018, adding that this confidence was supported by the company's sales performance and geographical expansion during the past few years.
In 2017, Sany sold close to 35,000 excavators around the world. By the third quarter of 2018, it had achieved the same sales volume in the domestic market alone, surpassing its annual sales projections and allowing it to pursue a bigger sales target of 45,000 units by end of 2018. Sany also sold its 100,000th small excavator in 2018.
"Sany has maintained the highest market share for excavators in China, and currently, one in three excavators in the domestic market is by Sany," Li said. "Our recent overseas sales achievements place us in the second position – if not the first – in the global excavator industry."
Sany's growth in the excavator industry comes from its significant investment in research and development (R&D) and manufacturing. The company's Lingang Industry Park in Shanghai has the world's largest excavator assembly-line. Sany operates five other manufacturing facilities in China to produce construction, mining, and material handling equipment. "Sany's rapid initial development was due to the demand in China," said Li.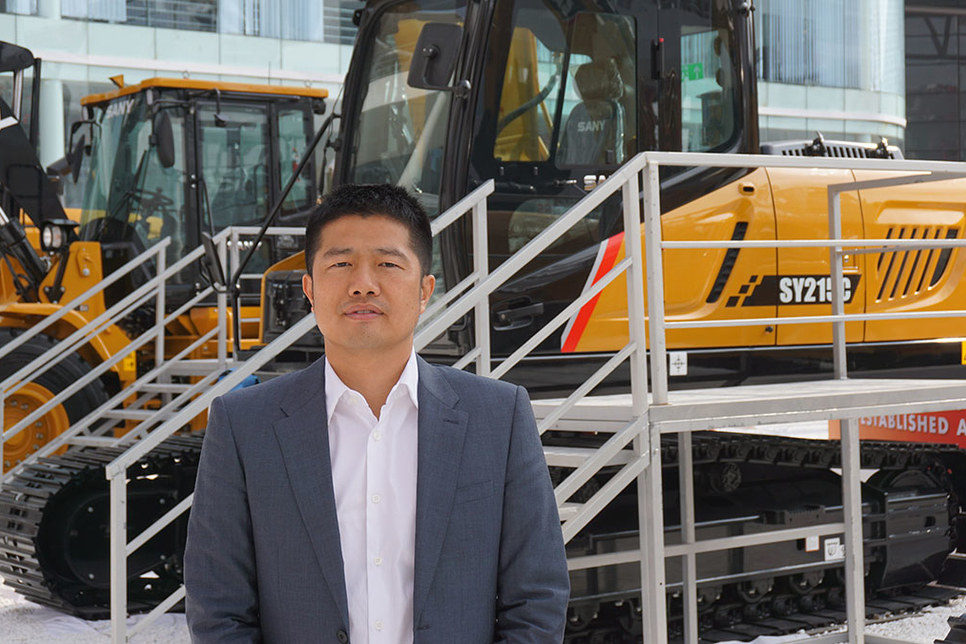 "For the last 15 years, we have been focusing on international markets and have seen an average year-on-year growth of 50% in international markets, which currently constitute 40% of our turnover."
Sany has established R&D and manufacturing facilities in the US, Germany, Brazil, and India. The latter was the company's first overseas investment. Sany Middle East was established in 2012, with its headquarters in Jeddah.
"The manufacturing centre in India serves the Asia Pacific, Africa, and Middle East because of its proximity to those markets. The factory has maintained a leadership position in the manufacturing of excavators, truck-mounted cranes, crawler cranes, transit mixers, piling rigs, and graders," said Li.
However, he added, Sany's international success is also partly driven by the emphasis it places on after-sales services. "We identify dealers and agents that understand local markets better than anybody else, and partner with them. In addition, we maintain our own warehouses and service engineers in all of our major markets, to support our local dealers and engineers. This ensures that our customers get prompt service and machine downtime is reduced.
"Every year, we invest 5–7% of our turnover in R&D. We run a post-graduate research centre – the only institution of its kind for the heavy equipment industry in China. We also run the only university for the heavy equipment industry in China, which trains more than 5,000 students."
Despite their manufacturing and distribution strengths, Chinese companies continue to face the challenges of customer perception about the price, quality, and originality of Chinese products. Li said Sany is determined to change this long-standing misconception by aiming to deliver technology and service leadership. "I meet customers who have previously been disappointed with the service offered by Chinese companies," he said.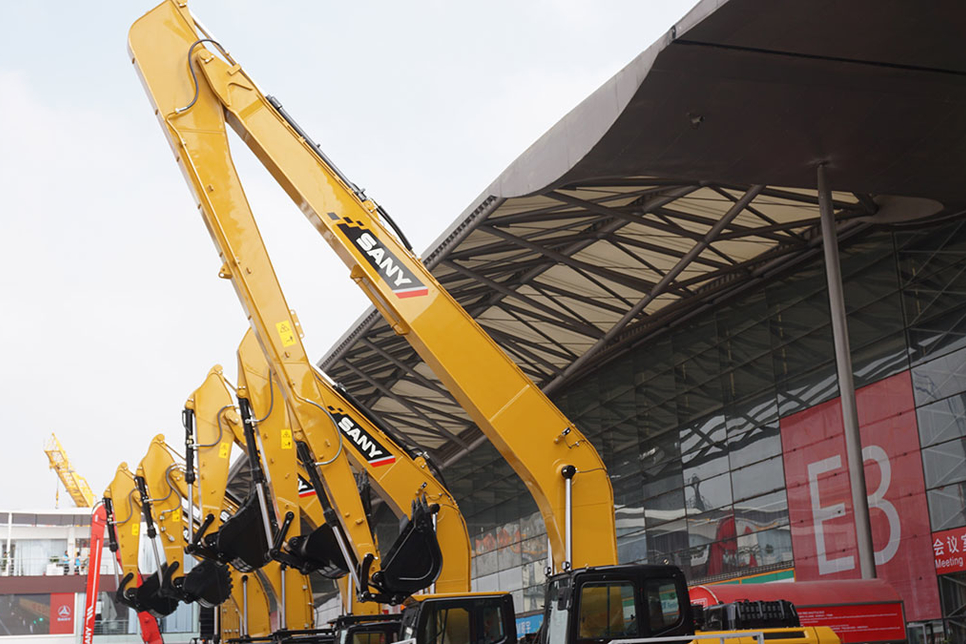 "As a result, they tend to stereotype any Chinese product as being cheap and low quality, and the service as poor. Sany is changing the perception of such customers by prioritising service and the availability of parts, which has helped improve the perception of Sany, as well as other Chinese brands. Furthermore, Sany has the highest number of patent applications in the industry. We have more than 10,000 effective patents – not applied patents. No one can accuse us of copying products."
Lingong Group Jinan Heavy Machinery Company (LGMG), one of the three core subsidiaries of Lingong Group – which also includes Shandong Lingong Construction Machinery Company (SDLG), and Lingong Special Machinery Company – is targeting further global expansion in four major markets: mining trucks; aerial work platforms (AWPs); mine transportation auxiliary equipment; and components and parts, including tyres and oils.
LGMG entered the AWP business in 2015, initially catering to demand in China. A year later, the firm established its global AWP operations and has since been targeting the US and Europe.
We [build] the type of conditions we are used to in China through the selection of the best materials for additional strength and longevity.
According to AWP export division sales manager at LGMG, Robin Wang, there is significant potential for growth in the domestic market alone, where demand for AWPs has been increasing in line with the growing awareness about safety when working at height. "During the last three years, the AWP market in China has more than trebled in volume, from 20,000 to over 70,000 units," he said.
"In comparison, the US market demands more than 500,000 units every year. So, there is plenty of room for growth and competition. By Q3 2018, we sold 7,000 units in China, and we expect to sell more than 8,000 by the same time in 2019.
"With regard to international competition, we benchmark ourselves with the world's best brands. Currently, our scissor lifts are on par with leading global brands, and we are working on improving our boom lifts to achieve the same results," said Wang.
"Our joint ventures have enabled us to learn from the world's best companies and develop high-quality equipment with the highest safety standards. We improve on them by building machines for tough conditions – the type of conditions we are used to in China – through the selection of the best materials for additional strength and longevity.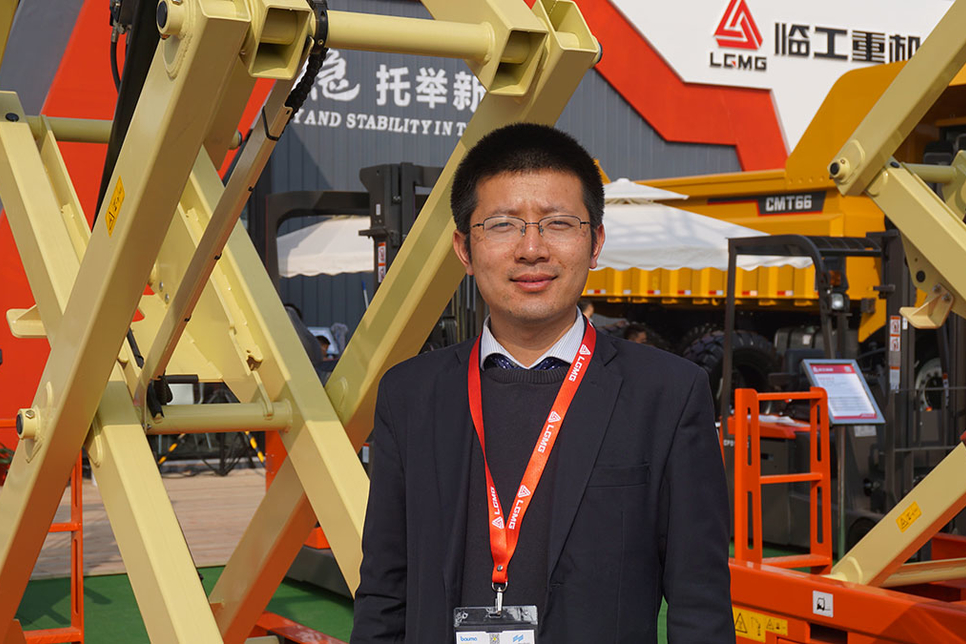 "We have got feedback from customers in Europe that operate AWPs in tough conditions that our machines are much stronger and more durable than leading Western brands," Wang continued.
"We are taking a step-by-step growth approach. In the next two years, we aim to be the number one Chinese AWP brand worldwide, and in another three years, we want to be among the top three AWP brands globally.
"We have telehandlers in our three-year development plan. Similar to AWPs, there is potential in the global telehandler market, particularly Europe," he added.
Aerial work machinery is a new focus and product category for another Chinese manufacturing giant, Zoomlion, which recently entered the business with eight new AWP products in three categories. Zoomlion also launched an automated production line for AWP products, which the company says is the industry's first intelligent production line, covering the entire production process for scissor lifts.
"We will actively seize market opportunities, strengthen our technical advantages and adopt a long-term vision in order to guarantee that the Zoomlion aerial work machinery brand becomes a high-end brand in the industry," said Zoomlion's chief engineer, Fu Ling.
LGMG is also expanding its range of rigid dump trucks for the mining industry, particularly for Africa, where LGMG has reported an increase in the sale of trucks to copper mines in 2018.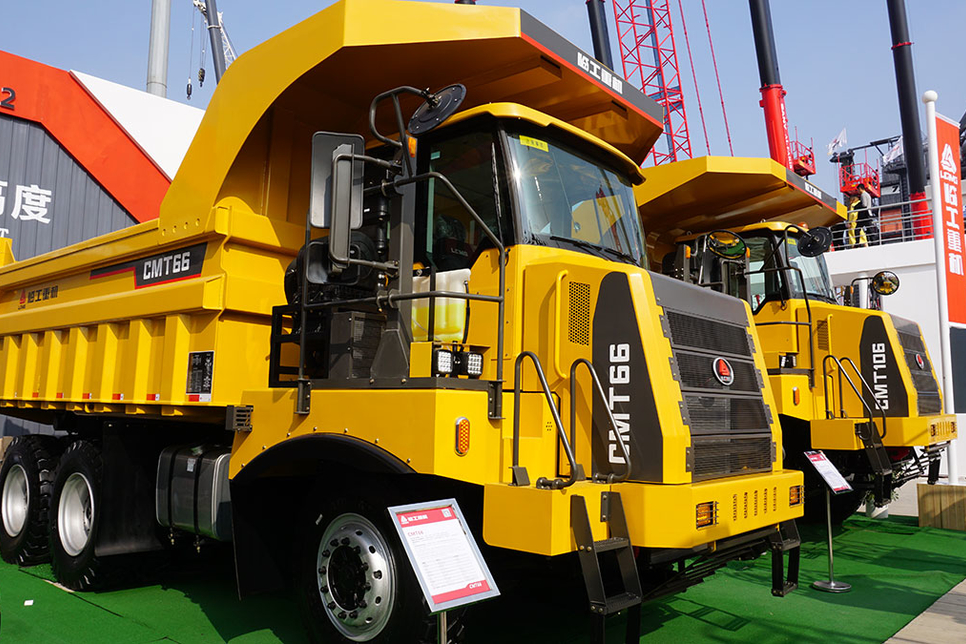 LGMG launched two rigid dump trucks for mining applications at Bauma China. The CMT range of trucks – the CMT 66 and CMT 106 – have payloads of 45 tonnes and 70t and maximum speeds of 40km per hour and 47km per hour, respectively. LGMG offers another range of rigid dump trucks, the MT range, with payloads ranging from 35–60t.
The major difference between the CMT range and MT range is the cab positions: the cabs on the CMT range have a central position, while those on the MT range have a side position.
According to mining machinery export corporation regional manager at LGMG, Adler Zeng, only China provides a mid-market truck dedicated to mining applications. Zeng explains that this is an attractive proposition for the mining industry, which tends to operate articulated and rigid dump trucks.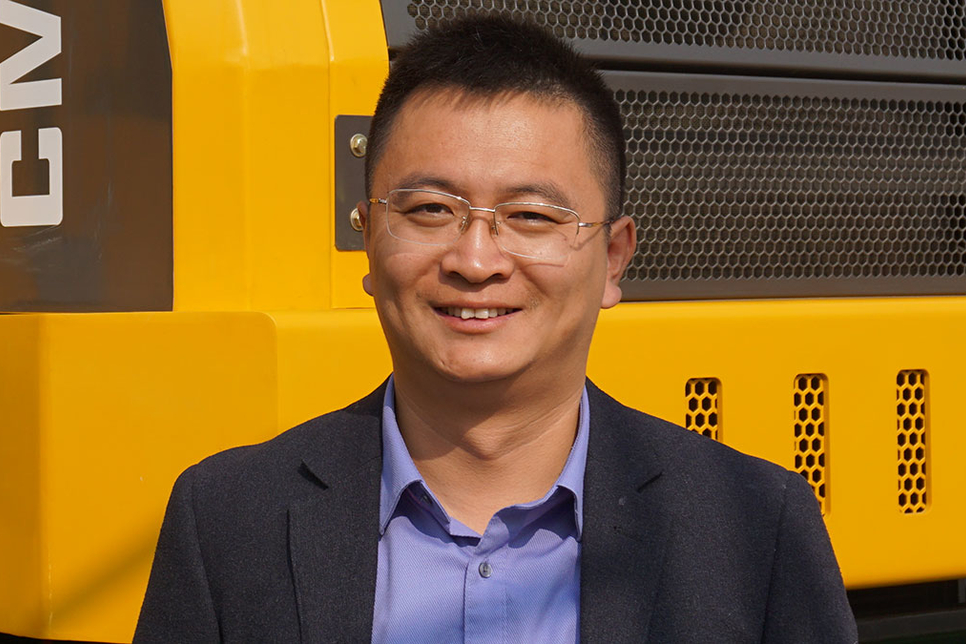 "The acquisition and operating costs of both articulated and rigid dump trucks for mining applications are high, and their useful life is about 10 years.
"Small tipper trucks could be used to reduce costs, but they come with the trade-off of lower capacity and a lifespan of one year.
"The price of the CMT range of trucks is about one-third that of articulated and rigid trucks for the same tonnage, and their lifespan is five to six years.
"This offering is unique to LGMG: a significantly lower price [made possible by] a slightly reduced – but sufficient – truck lifespan, and this is what the mining industry currently needs," said Zeng.