Myth vs math: Can 5G benefit construction equipment operators?
Why are construction and mining equipment firms racing to adopt 5G tech and digitise their worksites?
As mobile network operators begin the rollout of the fifth generation (5G) of wireless technology worldwide during 2019–20, construction and mining equipment manufacturers are in their own race to adopt the technology to realise the full potential of digitalisation on worksites. Compared with 4G technology, 5G provides faster speeds, higher capacity, and lower latency, and as a result can handle a greater number of connected devices at the same time.
On construction and mining sites, these benefits translate into improved efficiency; lower operating costs; and fewer risks, especially in hazardous environments. Operating machines remotely is an attractive proposition for the construction and mining industries, but this cannot be achieved accurately with the latency of current 4G networks.
Existing remote control systems have a time lag between the movement of machinery and the transmission of images. Minimising this lag is crucial to achieving the real-time, remote operability of equipment with a speed and level of precision equivalent to on-board operations.
Manufacturers such as Doosan, Hyundai Construction Equipment, Volvo Construction Equipment, and Epiroc are conducting trials of operating equipment such as excavators and loaders remotely, using 5G technology on jobsites in South Korea, Japan, Sweden, and Finland.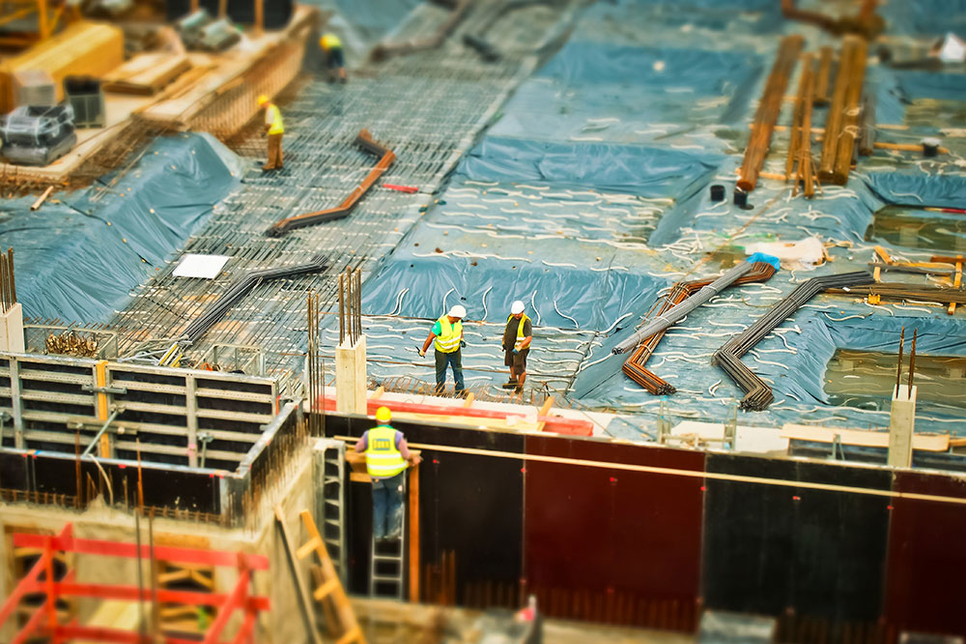 In an effort to commercialise 5G technology by as soon as 2020, these manufacturers are collaborating with telecommunication companies such as LG, SK Telecom, Nokia, and Ericsson to study new business models, applications, and ecosystems that will drive its widespread adoption, according to Construction Week's sister title PMV Middle East.
South Korea has taken the lead in these joint 5G trials. Doosan recently demonstrated the use of 5G technology for remote control of construction equipment at the Bauma 2019 construction machinery trade fair, which was held in April in Munich, Germany.
From a control station on its stand at the exhibition, the manufacturer demonstrated the operation of a Doosan DX380LC-5 40-tonne crawler excavator that was located more than 8,500km away in Incheon, South Korea. The control station in Munich was equipped with 3D machine guidance, real-time diagnostics, and a full-gauge display system. 
This was the first demonstration of a machine being remotely controlled across continents – and with a time difference of eight hours – using 5G technology. Doosan developed this remote control system with South Korean telecommunications and data services company LGUplus (LG U+), and has termed it "Teleoperation". A week prior to the demonstration, LG U+ and other South Korean telecommunications companies, SK Telecom and KT, had launched the world's first 5G network. 
For Doosan's Teleoperation to function properly, it is essential to deliver reliable live video streaming at the operator's station in a way that minimises time lag in the system for the operator.
The LG U+ 5G network overcomes these issues in the Teleoperation system, providing 10 times faster bandwidth and 10 times lower latency than a 4G network. As a result, an operator in a remote location will have the same real-time, accurate control of the excavator as an operator in the excavator's cab.
LG U+ has incorporated features such as a low-latency video transmission module with fast video transfer – with encoding and decoding. This is an important factor in reducing the time delay. The telecom partner has also introduced modules that provide low-latency image processing,  to further minimise the delay.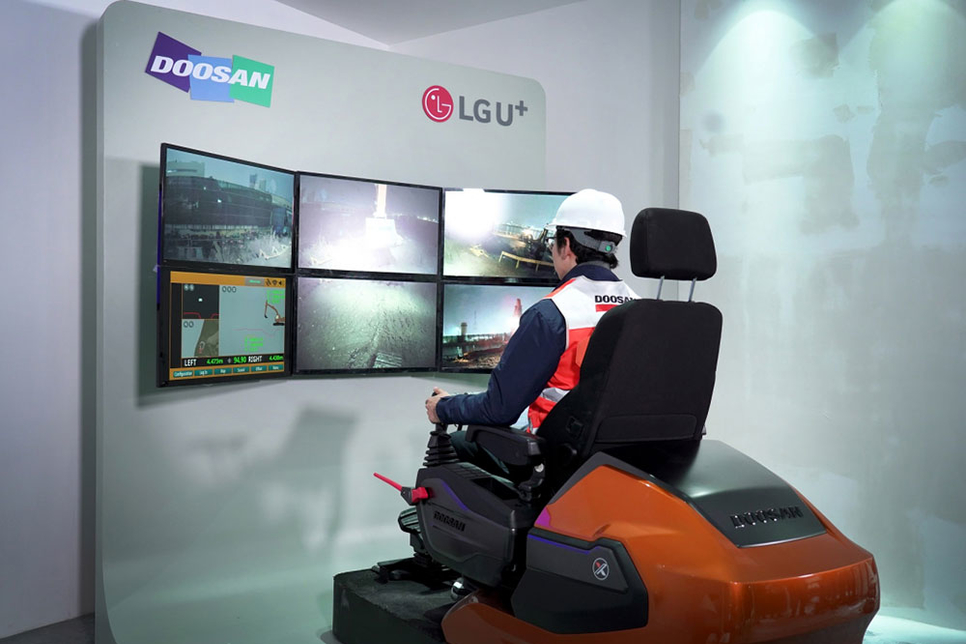 Another factor in creating more effective remote control is the use of Doosan's electrohydraulic technology in the DX380LC-5 excavator.
The remote-controlled DX380LC-5 excavator demonstrated at Bauma 2019 was a standard machine, which allowed Doosan to ensure the performance and compatibility of third-party attachments and other equipment installed on the excavator.
It is also possible to carry out both normal operation and Teleoperation with same machine.
In addition to general earthmoving applications, the Teleoperation system is suitable for operating excavators in dangerous applications such as industrial waste disposal involving hazardous, toxic, or radioactive substances. It is also useful for work on collapsing waste piles, and in areas where there are buried mines and other munitions. Safety can be further increased via the zoning and area-limitation functions available through the Teleoperation system.
Hyundai Construction Equipment (HCE) has partnered with South Korea-based SK Telecom (SKT) and US-based Trimble to develop a "smart construction" solution that will integrate 5G technology, Big Data, and artificial intelligence (AI) to enable automated operation and remote control of equipment at construction sites.
In this collaboration, HCE will develop intelligent construction equipment and a remote troubleshooting technology to address malfunctions. SKT will be in charge of providing data communication services including 5G, and developing safety solutions fit for different construction sites.
Trimble, meanwhile, will be responsible for developing solutions for drone-aided land surveying and cartographic transformation, as well as for enhanced operational efficiency of construction projects. The companies have said they aim to commercialise the solution by 2020.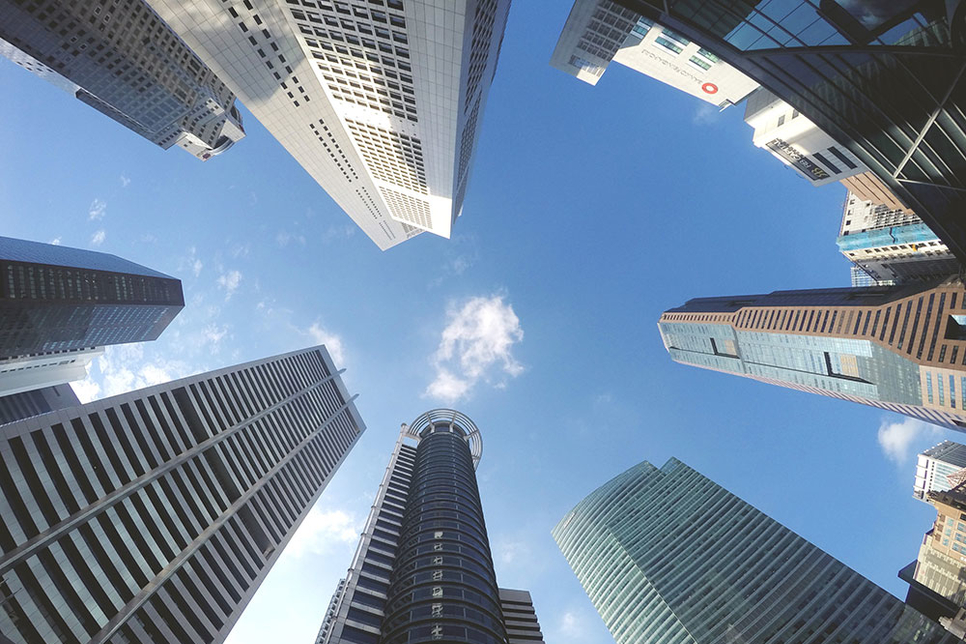 In Japan, trials are underway to use 5G technology for swift recovery of assets in disaster-hit areas that are inaccessible to workers.
Obayashi Corporation, one of the largest construction companies in Japan, has partnered with telecommunications company KDDI Corporation and IT products and services company NEC Corporation to conduct joint field experiments on remote control of construction machinery via 5G networks.
The three companies conducted a trial in December 2018 at the Aigawa Dam construction site in Ibaraki, Osaka, where 5G technology was used to remotely control two construction machines, a backhoe and a crawler loader. Four cameras, three 2K forward cameras and one omnidirectional camera, were installed on each machine to transmit images and sound data in real time.
The trial demonstrated that remote control can deliver the same results as on-board operations.
Given that fibre-optic lines are most often unavailable at disaster sites, the 5G base station and the remote control room, separated by about 750m, were connected via a wireless entrance network.
This was used for 5G backhaul and for transmitting images from four overhead cameras. An in-vehicle 5G base station was introduced by installing a remote control room in a mobile trailer, demonstrating that a remote control environment could be built in disaster-hit areas, and recovery works carried out swiftly and safely.
The trial also introduced an interactive voice control system to operate the construction machinery remotely, establishing that a single operator could control two construction machines, simultaneously.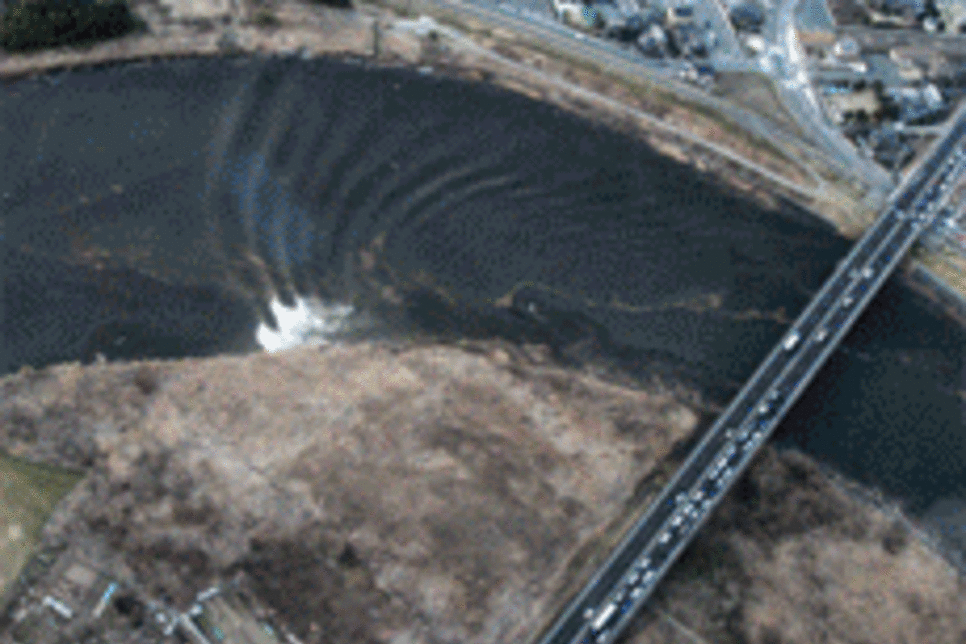 KDDI, Obayashi, and NEC were successful in an earlier joint field experiment using 5G and 4K 3D-monitoring for the first time in Japan in February 2018. The companies aim to realise advanced construction technology utilising 5G through a series of field experiments.
Excavator manufacturer Kobelco is developing its remote control concept, "K-Dive", to provide construction companies with access to dangerous jobsites – such as industrial waste disposal sites, disaster zones, and regions of extreme cold – from the comfort and safety of an office environment.
It could enable operators who are unable to physically work on a site due to geographical or time restrictions to still be instrumental in activity.
During the early stages of the K-Dive concept's development, Kobelco identified that there should be no loss of productivity, unfamiliarity of the controls, or other features when trying to operate an excavator remotely. In order to achieve this, the manufacturer created a realistic simulator cabin.  
According to Kobelco, technologies to assist in the remote operation of excavators are soon going to be tested in Japan and field monitoring is expected to be completed by 2020.
In addition, Kobelco is currently developing a "site telework sharing" concept for construction sites. This involves creating a network system for jobsites and construction machines using a remote cockpit, meaning that contractors can establish and recruit operators from other countries.
This also means that contractors can select operators based to their specific experience and skills, rather than their proximity to the site. As a result, operators could have access to any jobsite, anywhere in the world, without being restricted by location.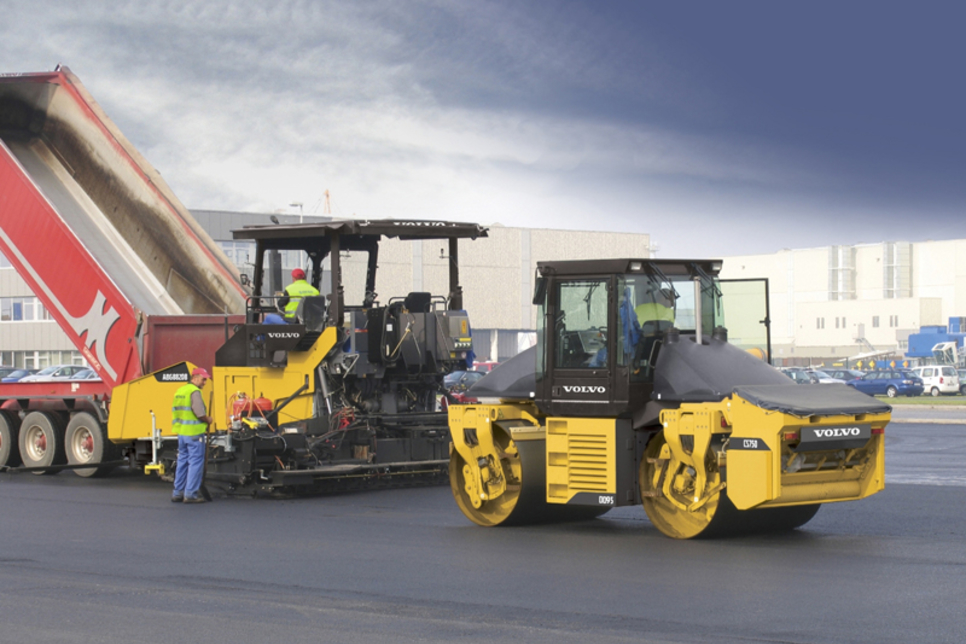 The remote cockpit also enables contractors to view the progress of a jobsite in real time, and it could be used as a virtual training room, so that apprentices can improve their operating skills remotely.
In Sweden, Volvo Construction Equipment (Volvo CE), along with local telecommunications and networking companies Telia and Ericsson, have launched Sweden's first 5G network for industrial use at Volvo CE's research and development facility in Eskilstuna.
The 5G network will be used to develop solutions for remotely controlling construction machinery and fully automated solutions.
It will also be used to understand how connected machines can create added value for customers. The trials in Eskilstuna will include the remote control of a conventional wheel loader and also the HX2 concept load carrier.
Mining companies are increasingly seeking to digitalise and automate their operations to increase productivity, enhance operator safety, and reduce cost. This could include remotely operating machines from a control room, and collecting machine performance data to optimise the use of the equipment, for example.
This creates a need for reliable, high-performance wireless connectivity at mines, in order to support multiple applications and services simultaneously.
Accordingly, the industry is moving away from less predictable wireless technologies such as WiFi and towards private LTE and 5G networks that promise improved security, capacity, and overall performance within a multi-application environment.
Swedish industrial company Epiroc has signed a cooperation agreement with Ericsson to jointly help mining companies achieve optimal wireless connectivity in their operations through LTE and 5G technologies.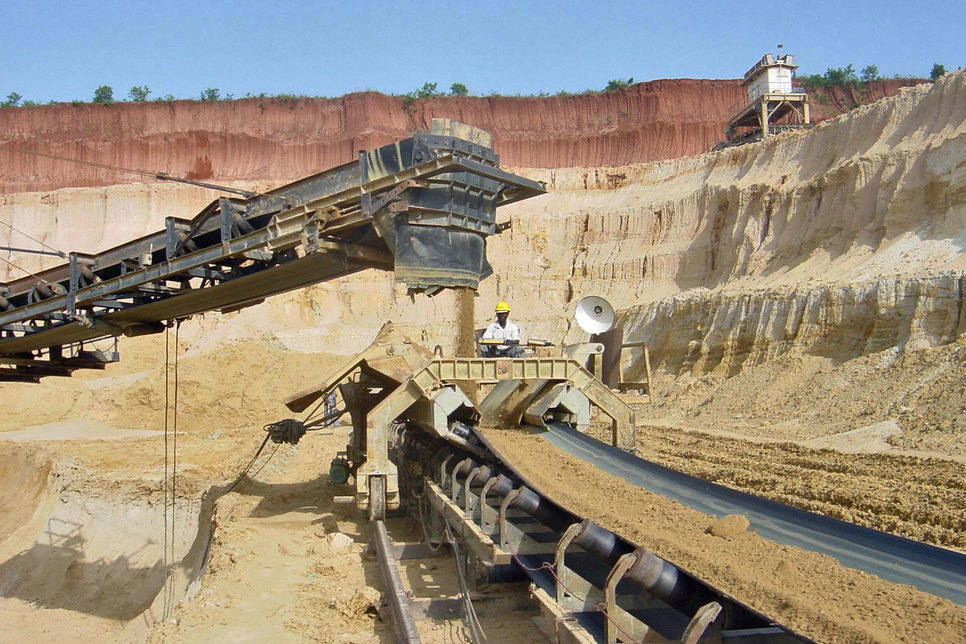 The technology, which is suitable for both underground and open pit mines, has already been tested on Epiroc's machines at the company's test mine in Kvarntorp, Sweden.
Another Swedish company, Sandvik, has signed an agreement with Nokia to further develop Sandvik solutions for private LTE and 5G technology.
The Nokia Digital Automation Cloud (NDAC) platform offers connectivity-enabling, advanced applications and will initially be implemented and tested in the Sandvik test mine in Tampere, Finland.
Private LTE networks offer reliable and secure high-capacity, low-latency, and wide-coverage mobile broadband, to serve mission- and business-critical industrial connectivity needs and offer a variety of terminals, sensors, and other devices.
The Nokia digital automation platform will operate underground and in open pit mines, offering a platform for testing and developing Sandvik technology. 
This network enables the operation of autonomous vehicles, the real-time monitoring of underground and outdoor premises, remote diagnostics, and predictive maintenance, as well as asset management, control, and authentication.