US's Brady Corp explains how visual safety tagging system Scafftag works
Company says Scafftag can help reduce onsite accidents by identifying if a piece of equipment is safe to be used by workers
Wisconsin, US-headquartered company Brady Corporation said it was stepping up efforts to help developers and contractors bolster site safety through Scafftag, a visual tagging system that notifies workers about equipement.
The Scafftag system has two elements, the first of which comprises a holder or a tag that displays a 'do not use' message with a prohibition symbol.
A tag insert makes up the system's second component, which sits inside the holder and displays safe use information relating to the equipment or area.
According to Scafftag business leader, at Brady, Chris Nix, Scafftag is designed to withstand harsh environments where labels or paper would fail. 
If any faults or issues are identified during inspection or equipment use, then the 'do not use' message can be activated for all workers to see.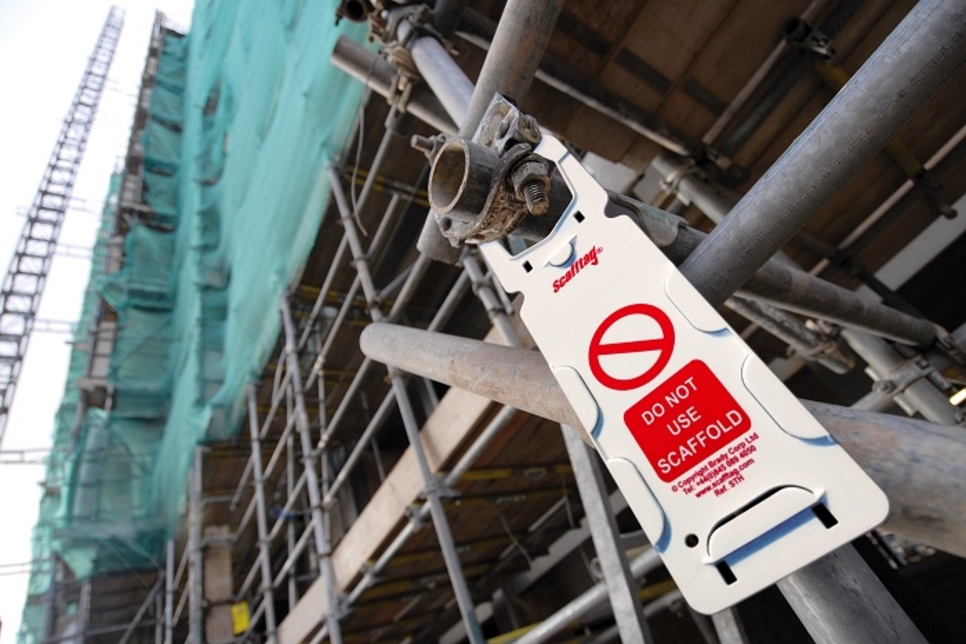 Nix told Construction Week that Scafftag helps workers "make informed decisions on whether they should use workplace equipment, which can help reduce the occurrence of accidents on site".
Visual inspections can be conducted using Scafftag for scaffolding, mobile towers, ladders, heavy plant and machinery, cranes, excavations, and harnesses.
"Employees need to be informed about both direct and indirect hazards on-site and they need to be trained and advised on the equipment they use, and the potential hazards they may encounter in doing so," Nix told Construction Week.
To get more information about Brady's operations in the region and about its products including Scafftag, please get in touch with Brady's official business unit in Middle East.