How Azizi Developments is building Dubai's $3.2bn Azizi Riviera
EXCLUSIVE: Farhad Azizi explains how construction technology is being used to build the French design-inspired Dubai community
For Dubai-based private real estate developer, Azizi Developments, which is led by chairman Mirwais Azizi, 2019 is the Year of Construction. The company aims to deliver the majority of its developments this year.
As of June, the developer had sold 10 buildings within the UAE's Al Furjan residential development, which includes the Feirouz, Iris, Liatris, Orchid, Yasmine, Daisy, Freesia, Tulip, Candace Aster, and Roy homes, a company spokesperson told Construction Week at that time.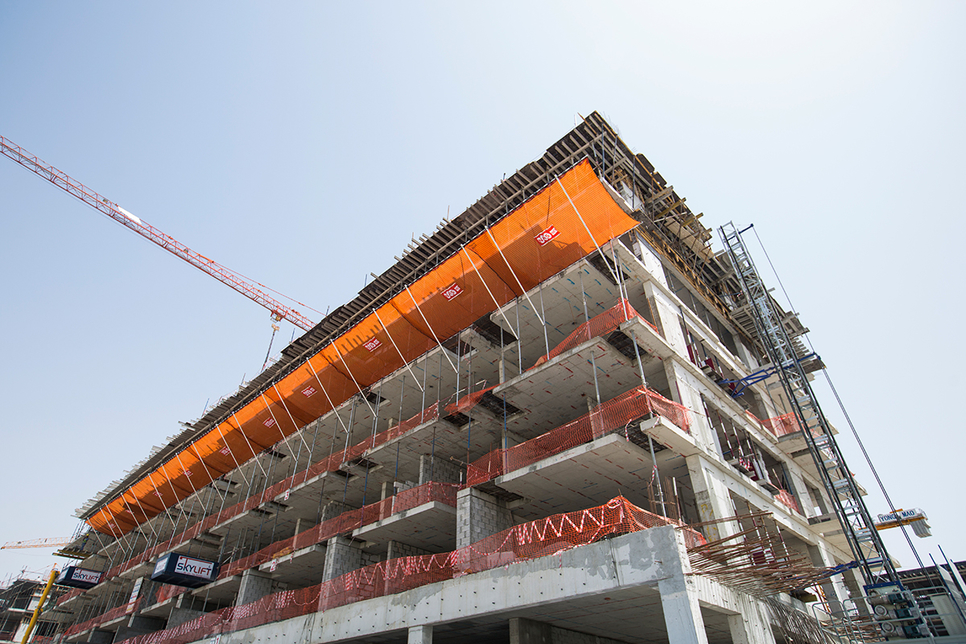 Now starting to take shape on the banks of Dubai Water Canal, alongside several other major lifestyle and retail developments, is Azizi Riviera, the developer's $3.2bn (AED12bn), mixed-use, four-phase megaproject. This latest project is located within the Meydan One neighbourhood, which is being developed by Meydan Group.
"From a location perspective, Azizi Riviera is being developed in the middle of Dubai," says executive director of engineering at Azizi Developments, Mohamed Rageb Hussein.
"The Meydan neighbourhood is soon going to be the new downtown of the city."
Construction work on the retail, leisure, and entertainment hub Meydan One Mall is currently under way. When completed, this will become one of the biggest retail spaces in the emirate.
Located a short distance from the mall, Azizi Riviera comprises a cluster of 71 buildings, with 16,000 units ranging from studios to one-, two-, and three-bedroom apartments. Construction work on Azizi Riviera was 41% complete as of May 2019.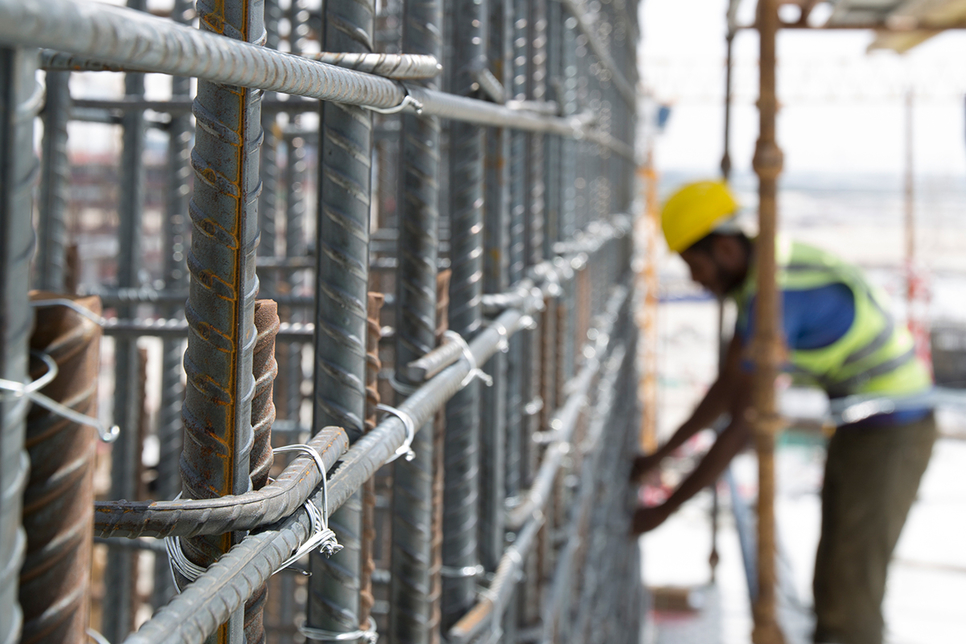 "Azizi Riviera's design has been implemented to meet with the needs of our customers," says Hussein, adding that the concept design of Phase 1 was implemented by Naga Architects, the firm behind Egypt's Montaza Plaza, Dubai's Al Wasl Tower, and the Dhahran Expo building in Saudi Arabia.
Detailed design for the entire Azizi Riviera development, which is inspired by French Mediterranean architecture, was carried out by 360 Degree Architect & Design. Phase 1 of the community comprises 18 mid-rise buildings, ranging from eight to 12 floors. Each floor will house between seven and nine units.
The main source of finance came in the form of equity from Azizi Group, which comprises several other businesses in addition to Azizi Developments.
"We have achieved 52% completion on Phase 1 of the project," says Hussein. He adds that Chirag Contracting, Progress Contracting, and Shamandi Contracting, have all been involved in the construction of the development's first phase.
Phase 2 of the community is now about 36% complete, and together the two phases have a total value of $1.7bn (AED6.2bn). Shamandi Contracting, Zahrat Al Safa Contracting, and Prestige Contracting are tasked with the construction of the second phase of Azizi Riviera, which will include 17 mid-rise buildings.
When it comes to financing, chief executive officer of Azizi Riviera, Farhad Azizi, tells Construction Week: "The main source of finance came in the form of equity from Azizi Group, which comprises several other businesses in addition to Azizi Developments.
"[Azizi Developments] has borne all the other costs, such as paying for the land, getting the designs done, preparing all the marketing set-up, and hiring the various contractors," Azizi continues during the site tour.
The CEO adds that, for a long time, the developer did not need to reach out to banks for financing.
"We use minimal bank financing. That is a safer way of doing a development, as once the construction starts you cannot stop it, because the project has been more or less sold," he explains.
Azizi reveals that 70% of the investments in the Azizi Riviera project have come from GCC nationals, Indians, and Pakistanis, while 30% have come from other nationalities.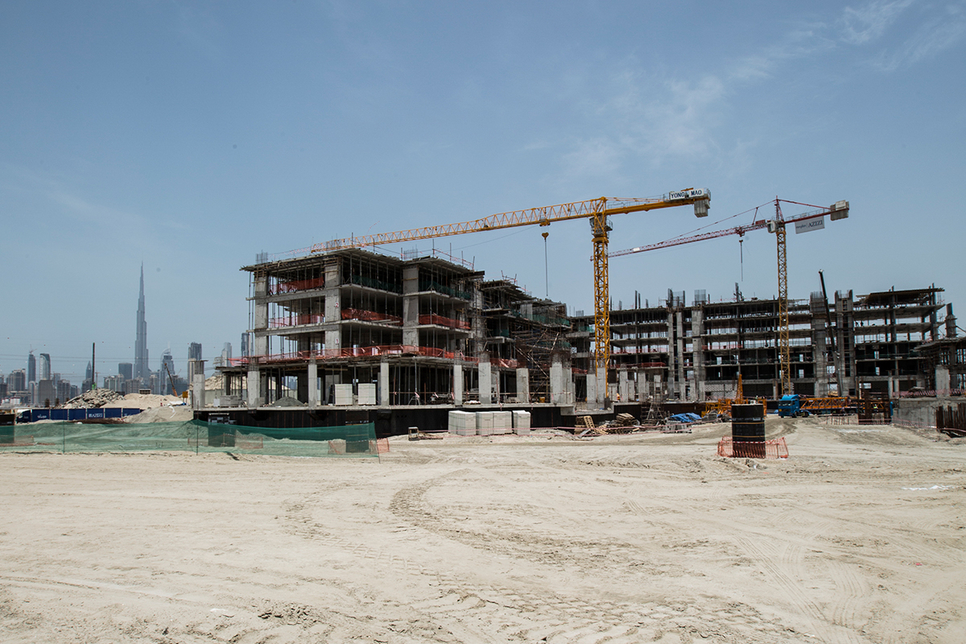 A report by Deloitte, Middle East Real Estate Predictions: Dubai 2019, ranks Azizi Developments in second place in its list of the top 10 developers in terms of volume of off-plan sales transactions in 2018. The ranking was topped by Mohamed Alabbar-led Emaar Properties.
Azizi Developments began awarding contracts for Azizi Riviera in 2017, and in March 2019 it awarded a construction contract worth $58.8m (AED216m) to Chirag Contracting, part of BRV Global Group, for four plots in Dubai.
If you want to be a long-term developer and have repeat customers, you cannot cut corners on certain things.
The awarding of contracts "is an on-going process, because Azizi Riviera is such a big project", the CEO says, adding that "the only way to successfully develop such a large community township project is to plan every building separately".
The developer emphasises it has not compromised on the quality of any item – from raw materials to new technologies – that is being used for the project.
"If you want to be a long-term developer and have repeat customers, you cannot cut corners on certain things," Azizi says.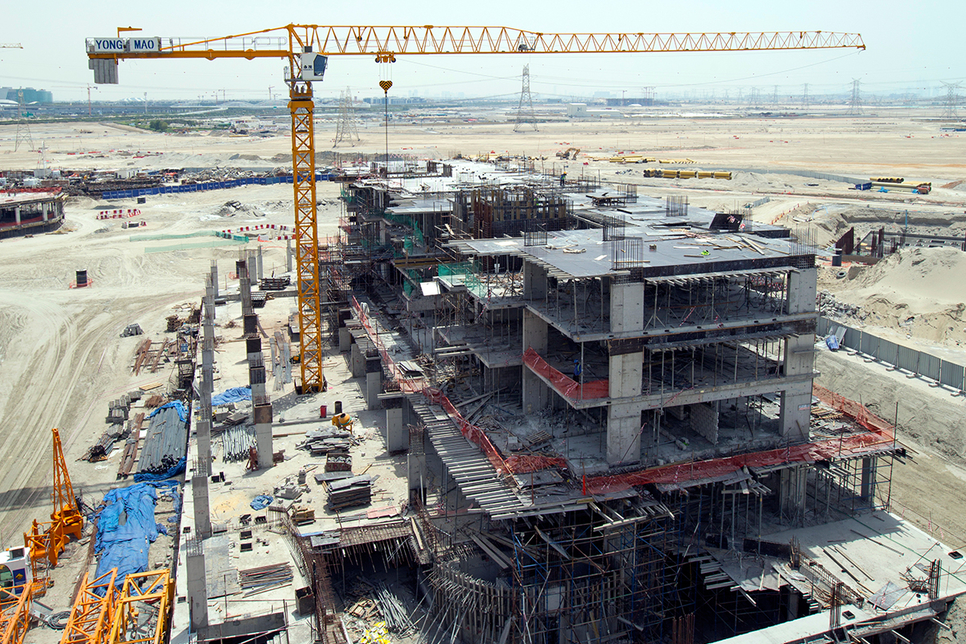 With many developers now embracing new technologies, Azizi Developments has recently implemented Revit, a business information modelling (BIM) software that is used for architectural design; mechanical, electrical, and plumbing (MEP); structural design; detailing; engineering; and construction.
Instead of traditional bricks, Azizi Developments has used foam cement to construct buildings within Azizi Riviera. "This [method] has been more expensive for us, but is as strong as block-work, and we have abided by Dubai Municipality's requirements for the quality of raw materials," says Azizi.
French firm Saint-Gobain is the glasswork supplier for Azizi Riviera, and Jotun-branded paints are being used on the buildings. As of May 2019, 3.4 million safe man-hours had been recorded on the site, where an average of more than 6,000 labourers are deployed each week.
Hussein says one of the major challenges on the project has been associated with the infrastructure developer, Meydan Group. "We have to ensure that our plan coordinates with that of Meydan, and work accordingly with its infrastructure contractor."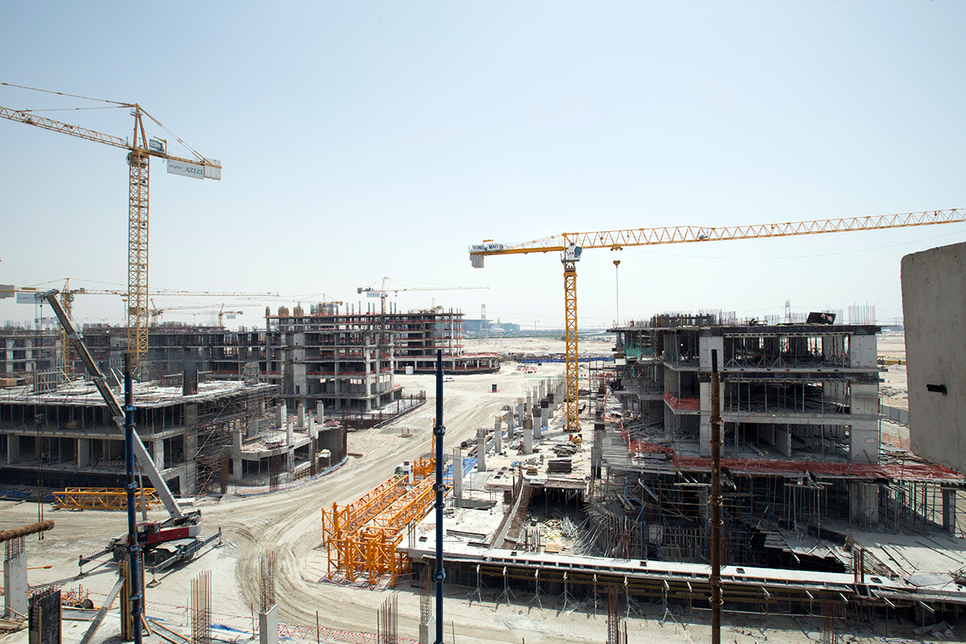 Prestige Construction is working on Phase 3 of Azizi Riviera under a $259m (AED952m) contract. The third phase comprises 13 buildings, while the fourth phase features 22 structures. Both the third and fourth phases include two buildings that are 22 floors high. 
In July 2018, Azizi Developments appointed Majed Hilal Contracting and Evershine Contracting for the fourth phase of the project. However, the developer has kept the contractors on hold and is in the process of reviewing other contractors to handle the phase. Hussein explains: "We have to improve our quality, so we need to improve our contractors as well."