Progress reviewed on Expo 2020 Dubai's Campus Germany pavilion
Nussli Aduic is building the Sustainability District structure that will feature 5,900 tonnes of recyclable building materials
German Counsel General Holger Mahnicke, along with Deputy Head of Mission at the German Embassy in Abu Dhabi, Carsten Wilms, have reviewed construction progress on the country's $56.6m Campus Germany national pavilion at Expo 2020 Dubai's 4.38km2 site. 
Located within the World Expo's Sustainability District, Nussli Aduic is building the pavilion, with construction completion expected in April 2020, five months before the expo opens its doors on 20 October 2020. 
The pavilion's theme is based on university life, and visitors will be invited to enrol like students at a university, before being guided through three laboratories – Future Energy Lab, Future City Lab, and Biodiversity Lab – with the tour ending along the lines of a university graduation.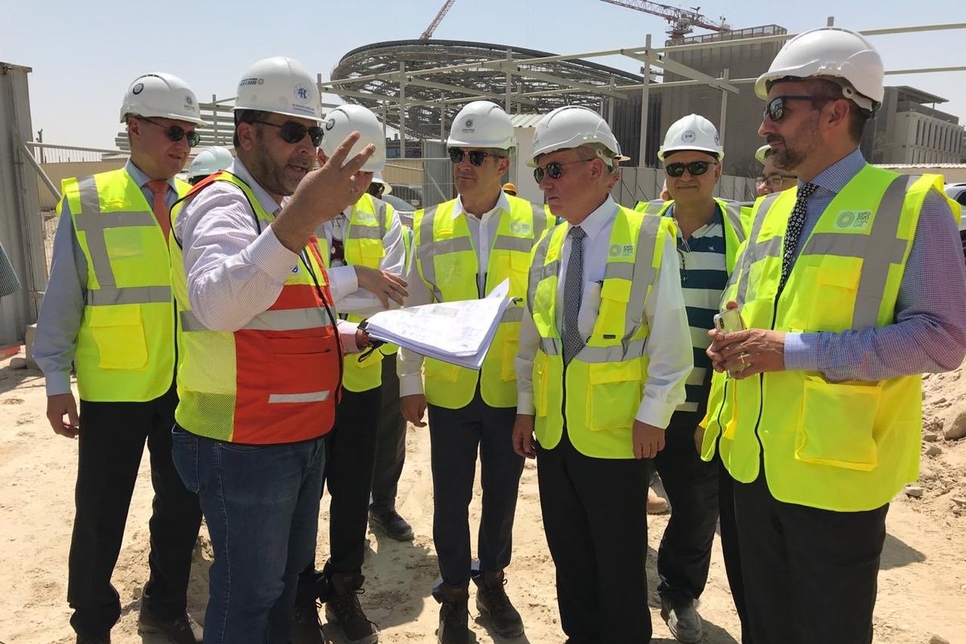 Speaking to Construction Week in April 2019 during the pavilion's ground-breaking ceremony, co-chief executive officer of Nussli Aduic, Harald Dosch, said that 80% of the materials to be used during the pavilion's construction would be sourced from the UAE and the wider Middle East. 
EXPO is coming and Germany is getting ready. Today Consul General Holger Mahnicke and our DHM Carsten Wilms had the chance to visit the construction site for the pavilion with the teams from @AHKuae and @expo2020germany. Thanks a lot to @expo2020dubai for your hospitality! pic.twitter.com/UHClNrDtM0

— German Embassy Abu Dhabi (@GermanEmbUAE) September 18, 2019
Commenting on the dismantling process for the Lava Architekten-designed pavilion post-Expo 2020 Dubai, Commissioner General of the German Pavilion, Dietmar Schmitz, said that more than 5,900 tonnes – or 77% – of the materials would be recycled, adding that its plot would be cleared by October 2021.