Work begins on Expo 2020 Dubai's forest-themed Sweden Pavilion
Swedish Minister of Foreign Trade plants trees instead of shovelling the ground for the nature-focused structure
Sweden has started construction on its forest-themed national pavilion — designed by Alessandro Ripellino Architects, Studio Adrien Gardère, and Luigi Pardo Architetti — at Expo 2020 Dubai, with Swedish Minister of Foreign Trade, Anna Hallberg, breaking ground by planting trees instead of putting a shovel into the ground.
The Swedish pavilion's design aims to recreate the Nordic forest of Scandinavia, and the country plans to build the structure, located within the World Expo's Sustainability District, using wood. 
Sweden picked 350 trees for the construction of the pavilion in spring 2018, and plans to plant three trees for each one that was harvested for the nature-inspired pavilion.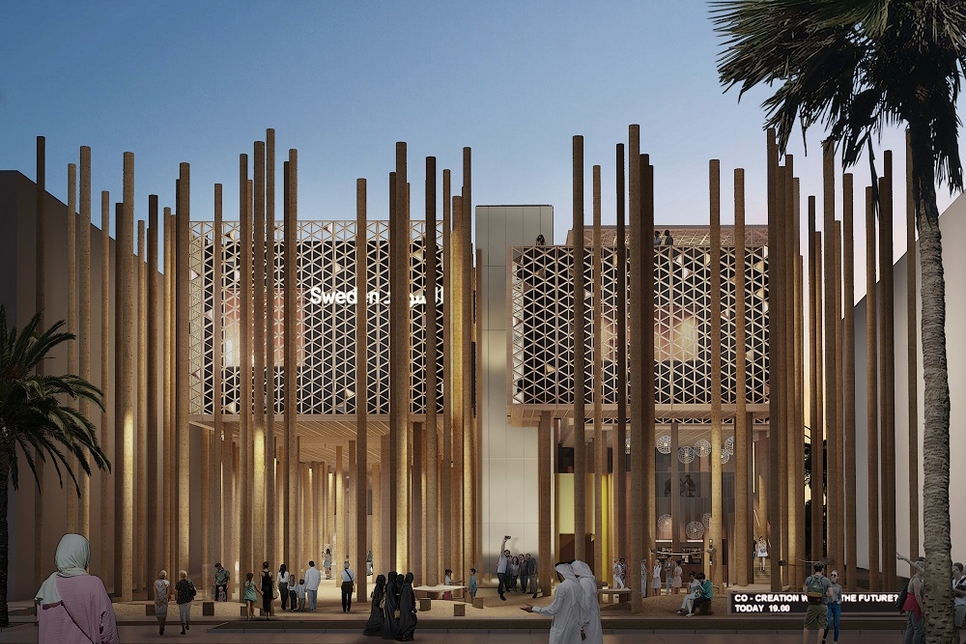 Commenting during construction launch, Hallberg said: "Building the pavilion itself in a renewable material is completely in line with both Swedish priorities and the strong climate focus of the world exhibition."
Sweden's Ambassador to the UAE, HE Henrik Landerholm, added: "We want to show that Sweden is also an innovative and prominent hi-tech country with world-leading companies and that there are major business and collaboration opportunities."