Dubai's floating police station to open at The World islands in 2020
Dubai Police to work alongside The Heart of Europe developer, Kleindienst Group, to open the world's first floating police station
HH Lt Gen Sheikh Saif bin Zayed Al Nahyan, Deputy Prime Minister and the UAE's Minister of the Interior, unveiled the world's first floating smart police station (SPS) at Gitex Technology Week 2019, with the facility to open in the sea off The World islands in 2020 after it has been implemented in partnership with Kleindienst Group, the developer behind Dubai's The Heart of Europe floating homes.
The SPS, which will be the fourth facility of its kind in Dubai, will help sea users and residents of The World islands access Dubai Police's services, the UAE's state news agency, Wam, reported.
Speaking about the initiative, commander-in-chief of Dubai Police, Maj Gen Abduallah Khalifa Al Marri, said: "The new station will help residents of the islands and sea users access Dubai Police services in easy way."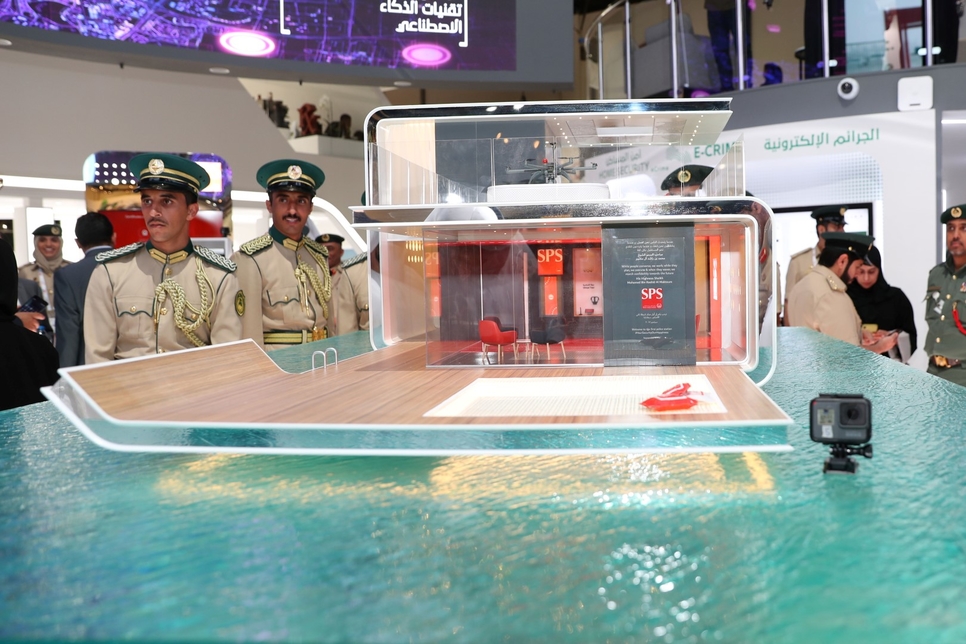 Founder and chairman of Kleindienst Group, Josef Kleindienst, added: "Our partnership with Dubai Police is based on innovation and creative engineering."
Director of Dubai Police's artificial intelligence department, Brig Khalif Al Razooqi, said the floating police station would operate for 24 hours and seven days a week, and provide 27 services, including reporting of crime, traffic incidents, and community services.
He added: "It will also provide 33 fully automated sub-services in six different languages."