VIDEO: Sheikh Khalid tours UAE's Sheikh Shakhbout Medical City
Sheikh Khalid bin Mohamed's visit covered operating room, NICU, the patient lounge, and the advanced-burns treatment unit
HH Sheikh Khalid bin Mohamed bin Zayed Al Nahyan, Member of the Abu Dhabi Executive Council and Chairman of the Abu Dhabi Executive Office toured the 30ha Sheikh Shakhbout Medical City, a part of which including adult cardiology; adult neurological; ear, nose, and throat; gastrointestinal; and hepatobiliary and ophthalmology clinics were opened in the beginning of November 2019.
According to the UAE's state-held news agency, Sheikh Khalid bin Mohamed visit comes in line with the announcement of a joint venture between Abu Dhabi Health Services Company and Mayo Clinic, to operate the healthcare facility, which is touted as one of the largest hospitals for serious and complex care in the UAE.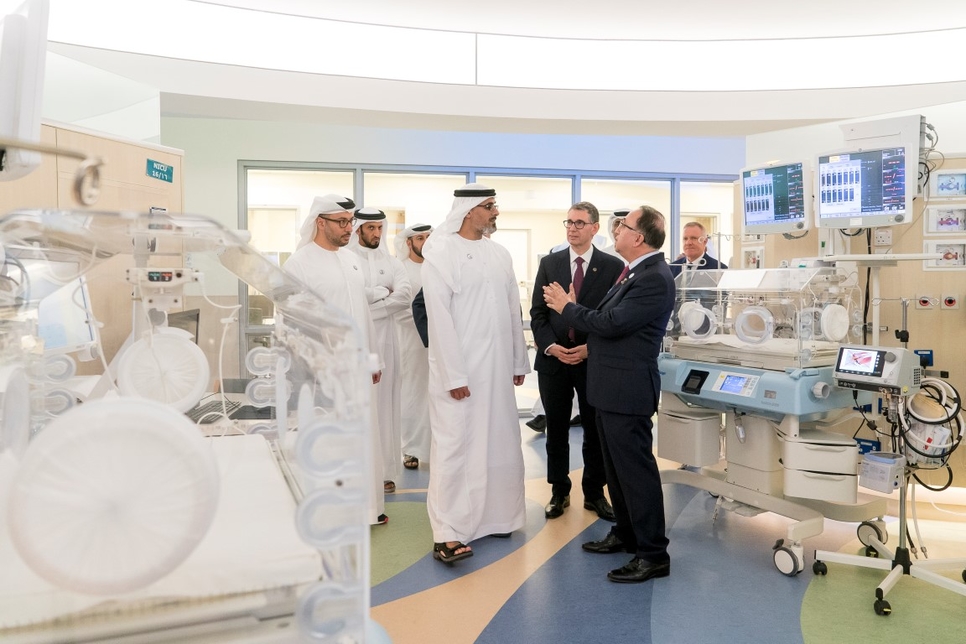 The 30ha facility is expected to be fully operational in early 2020, with the medical city being home to 2,240 caregivers, including 440 physicians.
During his tour, Sheikh Khalid bin Mohamed visited the operating room, Newly-born Intensive Care Unit (NICU), and the patient lounge, in addition to the advanced-burns treatment unit.
[node:media_embed_0]
Additionally, Sheikh Khalid bin Mohamed was also briefed on the services of the cardiology section. He also toured Seha's main office, where he was briefed on the operational model of Shakhbout Medical City.