PICTURES: Sheikh Khalid unveils Aldar's $2.2bn Saadiyat Grove
Phase 1 to include 606 residences, 200 retail units, gyms, pools, kids play areas, community gardens, a running track
Abu Dhabi Securities Exchange-listed (ADX) real estate developer Aldar Properties has unveiled its $2.2bn (AED8bn) Saadiyat Grove, a 24.2ha mixed-use community set to take shape in the heart of Abu Dhabi Cultural District on Saadiyat Island, with the project being launched by HH Sheikh Khalid bin Mohamed bin Zayed Al Nahyan, Member of the Abu Dhabi Executive Council and Chairman of the Abu Dhabi Executive Office.
As part of the launch, Sheikh Khalid visited the Saadiyat Grove experience centre at Mamsha Al Saadiyat and reviewed the designs and the master plan of the 24.2ha development. He was accompanied by chairman of Aldar Properties, HH Mohamed Khalifa Al Mubarak, and chief executive officer of Aldar, Talal Al Dhiyebi.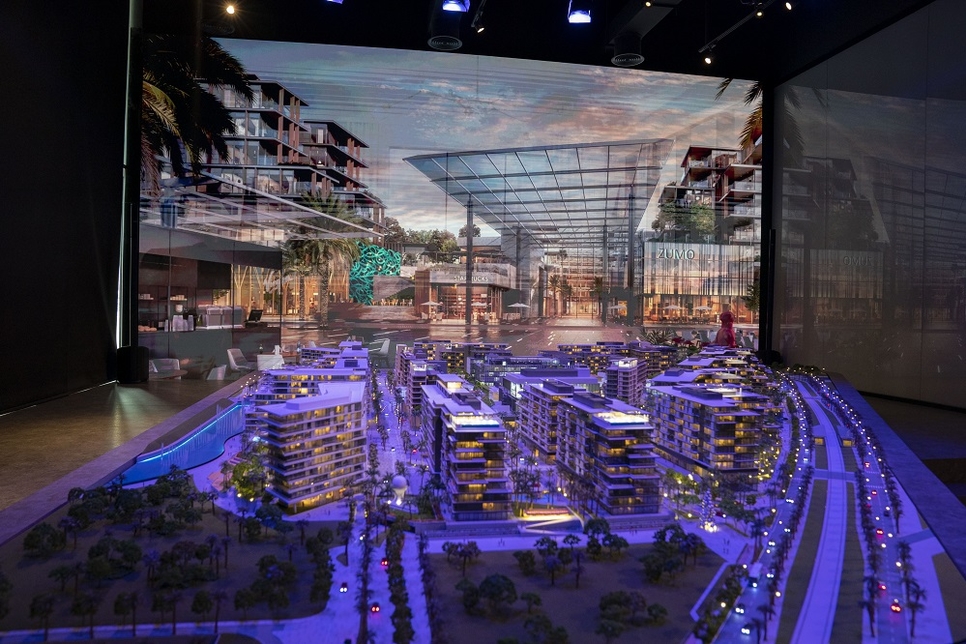 Once developed, Saadiyat Grove will feature 6ha of retail, entertainment, and leisure spaces comprising 3,706 residential units, 170 of which will be branded, in addition to hotels, as well as co-working spaces for new enterprises and startups.
During his visit, Sheikh Khalid was updated about the progress being made on Phase 1 of the megaproject, which included completion of all design works for Saadiyat Grove. Under Phase 1 Aldar has also awarded the first construction contract covering enabling and piling works that have commenced at the project's site, according to the UAE's state-held news agency, Wam.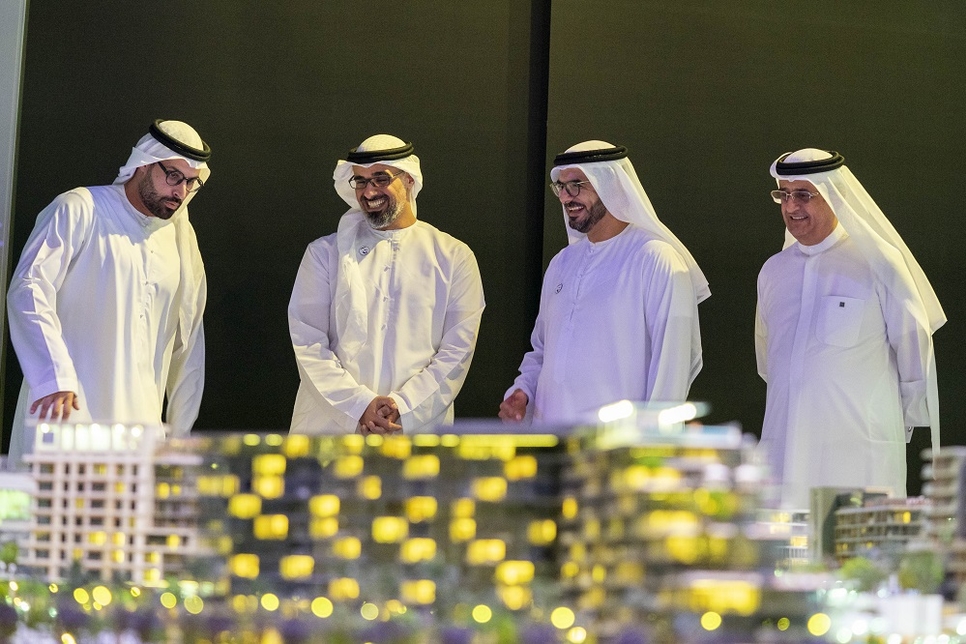 Phase 1 of Saadiyat Grove will include 606 residential and around 200 retail units, in addition to gyms, pools, kids play areas, community gardens, and a running track that will connect the whole project.
Set to be developed in phases, Saadiyat Grove's Phase 1 will begin handover in 2022.
Aldar will implement 50% of its 'In-Country Value Programme' within the project, which looks at creating employment opportunities for Emiratis, as well as sourcing local goods and services.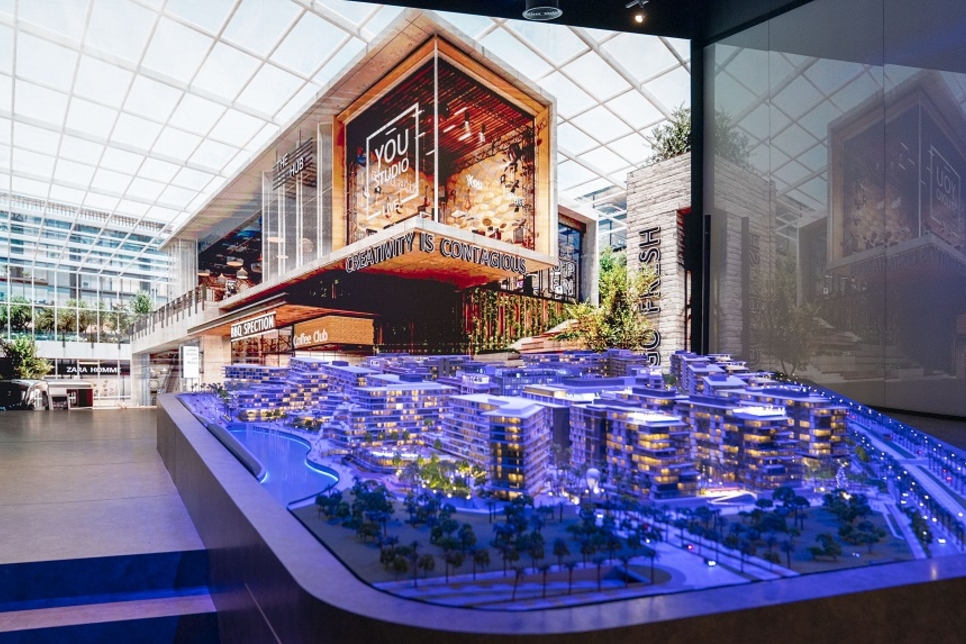 Commenting on the project, Al Mubarak said: "Saadiyat Grove is set to transform the urban landscape of Abu Dhabi. It is also in line with Aldar's strategy which is focused on creating and delivering exceptional and memorable customer experience, while building responsibly, and ensuring the highest standards of sustainability possible.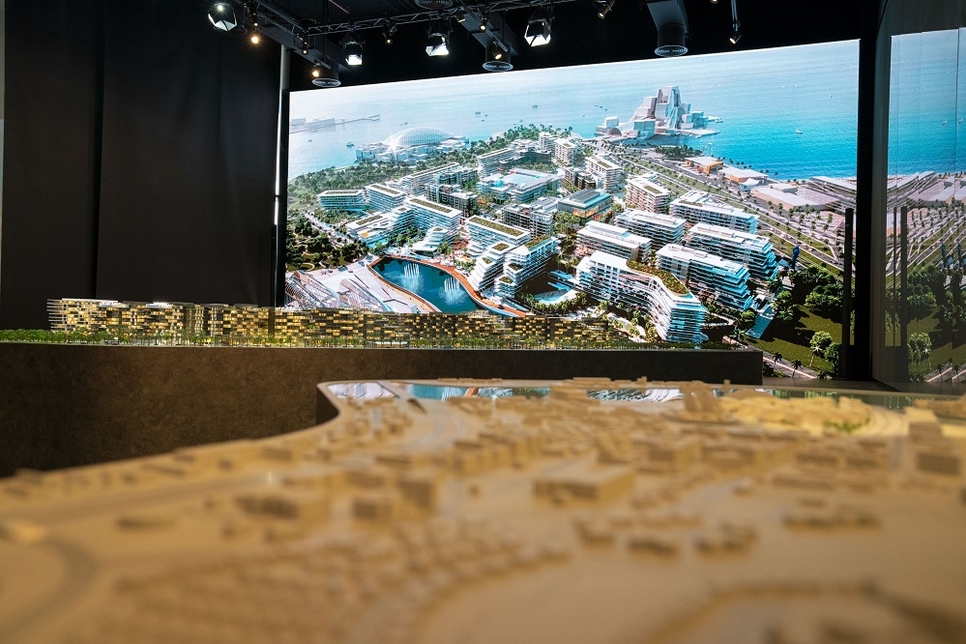 "Saadiyat Grove will be the heart of Abu Dhabi's new cultural district, only a short distance away from the Louvre Abu Dhabi and future prominent cultural landmarks such as the Zayed National Museum. It is also close to the Abrahamic Family House which nurtures the values of peaceful co-existence and acceptance."