PICTURES: ITC, Musanada's Umm Lafina project 60% complete
Abu Dhabi firms say work is progressing according to the agreed construction plan and in line with delivery schedule
Construction work on Abu Dhabi's Sheikh Zayed bin Sultan Road extension project at Umm Lafina and Al Reem Islands, which the Integrated Transport Centre (ITC) and Abu Dhabi General Services Company (Musanada) is working on, is 60% completed.
The infrastructure project is being constructed for a total cost of $307.9m (AED1.1bn), with both ITC and Musanada revealing that the work on the project is progressing as per the construction plan and in accordance with the delivery schedule.
According to the UAE's state-owned news agency, Wam, the project covers two contracts. Works on the first contract is 57% completed, while the second being 62% finished. The overall project will be handed over by Q3 2020.
Speaking about the project, ITC revealed that the Umm Lafina project is one of the "critical surface transport projects" being carried out by the firm alongside Musanada.
As part of the project, Musanada will construct an 11km-long road to connect Al Reem Island with Umm Lafina Island, and then connect both islands with Sheikh Zayed bin Sultan Road in Abu Dhabi at the intersection with Dhafeer Street No.31).
The project will cover construction of five concrete bridges with a length of 4.7km, and two over water bridges with a total length of approximately 6.3km.
Under the first contract, a 6km-long road, starting from Al Reem Island passing through Northern and Southern Umm Lafina Island, will be built. The project will also cover construction of three bridges over water canals plus construction of few intersections.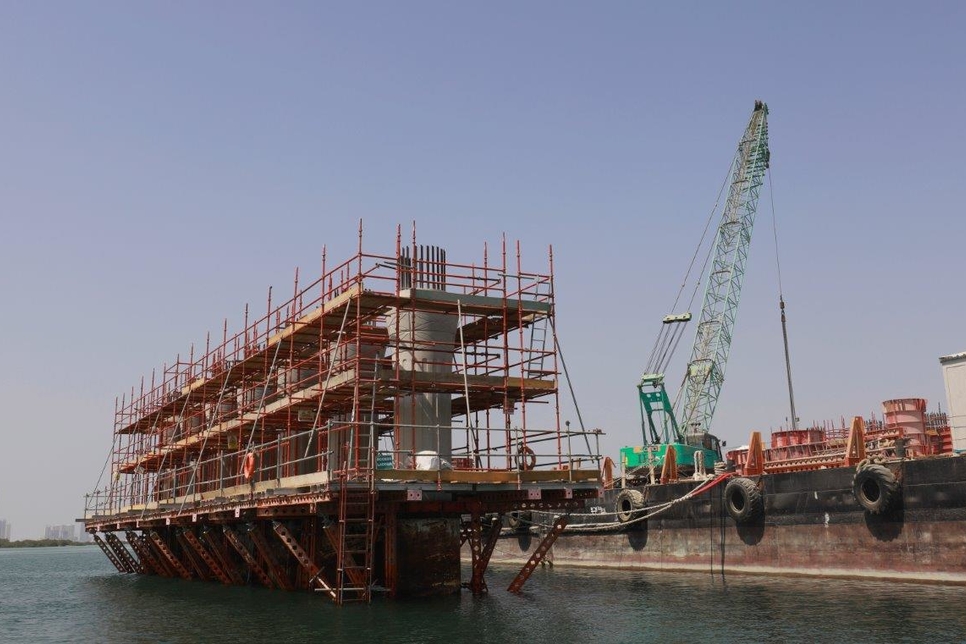 The second contract involves construction of four bridges, two concrete, and two over water bridges to cross over water canals, in addition to a main intersection. It will be a three-lane road in both directions, with a possibility to widen it to six lanes in both directions.
Street lighting power network, storm water and communication networks, cycling and pedestrian lanes, and other facilities will also be built, as part of the project.
The development will be built using arch-shaped concrete tiles to preserve the environment, ensure the flow of water, reduce bad effects on mangroves trees, and enhance the navigation of traffic in the area.
Once complete, the maximum capacity of the road will reach up to 6,600 trips per hour in each direction, according to ITC