PICTURES: Sharjah Ruler opens $25.9m Khorfakkan Beach project
Project was launched by Sharjah Investment and Development Authority (Shurooq) in October 2018
HH Dr. Sheikh Sultan bin Muhammad Al Qasimi, Supreme Council Member and Ruler of Sharjah, opened the $25.9m (AED95m) Khorfakkan Beach project that was launched by Sharjah Investment and Development Authority (Shurooq) in October 2018.
According to the UAE's state-held news agency, Wam the south side of the project features a 1k area that is home to water sports activities, shopping spaces as well as restaurants. Around 765m2 of area is available for leasing, with over 30 to 40% of the business leasing spaces being already given away to startups and entrepreneurs.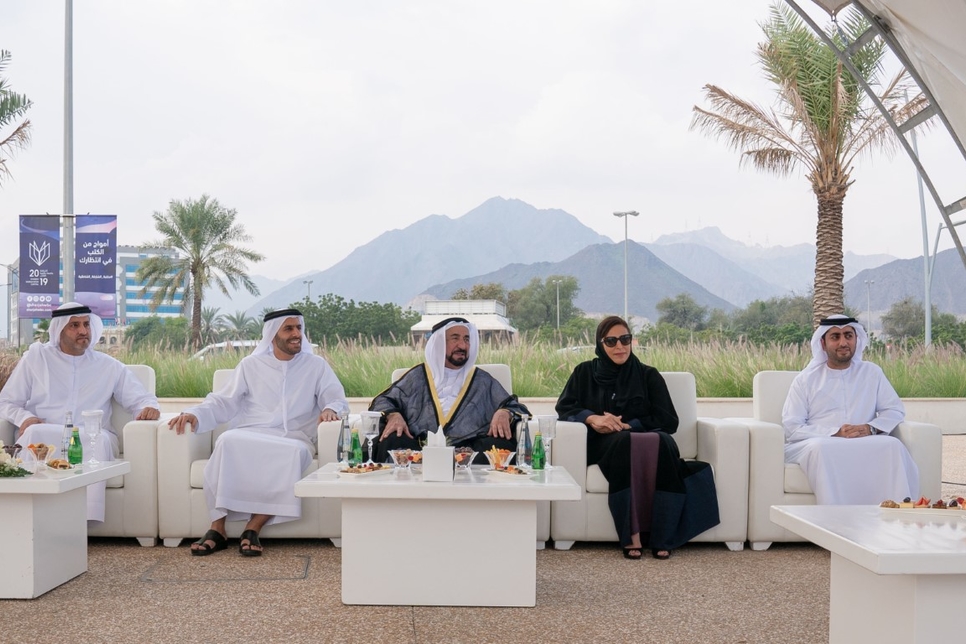 The project is also home to a lush central courtyard, a 350-car parking lot, six food trucks, four kiosks, and 17 restaurant and retail businesses, in addition to jogger and bicycle tracks, multi-use sports courts, football and basketball courts, and a swimmers' beach.
افتتح صاحب السمو #حاكم_الشارقة صباح اليوم الأحد #مشروع_شاطئ_خورفكان الأول من نوعه في الساحل الشرقي بدولة الإمارات العربية المتحدة، والذي طورته هيئة الشارقة للاستثمار والتطوير (شروق)، بالتعاون مع عدد من الجهات الحكومية والخاصة @_Shurooq pic.twitter.com/dmGB9J0onF

— @SharjahMedia (@sharjahmedia) December 15, 2019
Additions to the existing family beach park include, picnic as well as barbeque spots.  
The Khorfakkan Beach is located 20 minutes away from Fujairah, 30 minutes from Kalba, and 45 minutes from Sharjah city, and can directly be accessed through the 89km-long Sharjah-Khorfakkan highway.
Chairperson of Shurooq, Sheikha Bodour bint Sultan Al Qasimi, as well as a number of senior representatives from Sharjah's state entities and project supervisors were present during the opening ceremony.