L&T awards Orpic's Sohar Refinery revamp contract to Mammoet
Utrecht-headquartered firm's scope of work covered removal of the existing RFCC reactor and installation of a new reactor
Dutch provider of installation, decommissioning, and transportation services Mammoet has been picked by Indian construction heavyweight Larsen & Toubro (L&T) to support heavy lifting activities as part of Oman Oil Refineries and Petroleum Industries Company's (Orpic) Sohar Refinery revamp project.
In a statement, the Utrecht-headquartered firm revealed that scope of work for the project covers removal of the existing residue fluid catalytic cracker (RFCC) reactor, and installation of a new reactor, external riser, and associated components.
As part of the project, Mammoet used its ultra-heavy lift ring crane, PTC 35, which the company had used in 2005 during the installation of the existing reactor at Sohar Refinery in 2005. PTC cranes can be assembled in limited working space and need minimum clearance for lifting operations.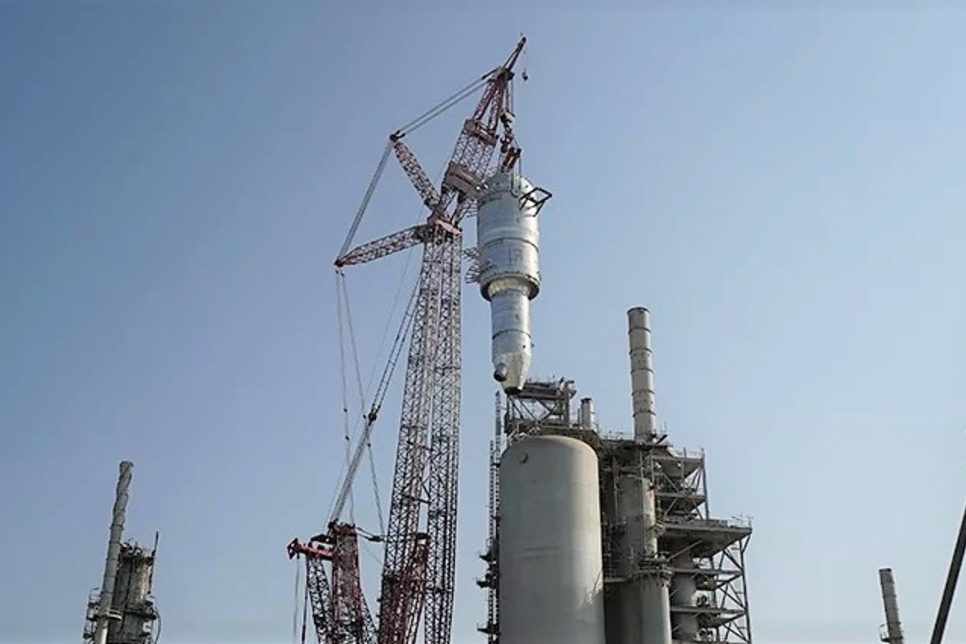 The Dutch firm revealed that it was chosen because of its expertise in turnarounds and shutdowns as well as its focus on safety and ability to reduce downtime.
Mammoet's 1451.5 tonnes crane was used to remove the old rector and install the new 37 metre-long reactor weighing 671.3 tonnes, with the lifts being carried out within the lifting height of 99m.
Commenting on the project, manager project management at Orpic, Hamed Faqir Al Balushi said that the teams at L&T and Mammoet carried out the project "ahead of time" adding that the project is a result of "excellent planning".
Meanwhile, head of modification, revamp, and upgrade (MRU) business of L&T Heavy Engineering, Anupam Ghosal, said that the reactor and riser were manufactured within L&T's facilities at Hazira in India.
"All activities for the turnaround, from engineering to execution, were planned over a course of more than a year", Ghosal added.