Beaver Gulf's $75m Zafran project crosses 30% completion milestone
EXCLUSIVE: "Foundation has been laid; infrastructure work has begun; most of the construction to be completed by July 2020"
Dubai-based contractor Beaver Gulf has revealed to Construction Week that its first real estate development project – Zafran – worth $75m (AED250m), which comprises 138 townhouses and a clubhouse within the Jumeriah Golf Estates master development, has crossed the 30% milestone on site completion.
The 40,413m2 residential development includes 178.4m2 two-bedroom houses, as well as three-bedroom houses covering an area of 207.4m2 and 217.6m2, which are expected to be handed over on 20 October, 2020, coinciding with the start of the Expo 2020 Dubai – the world's greatest show.
Commenting on the construction progress in an exclusive conversation with Construction Week, the head of Beaver Gulf's real estate division, Pankaj Malik, says: "This project moves at a different pace. The site completion is about 30%. The foundation has been laid; the infrastructure work has already begun. However, we are more than ahead of our schedule. It will not take us any time to go from 30% to 65% completion – this progress will happen within about two months."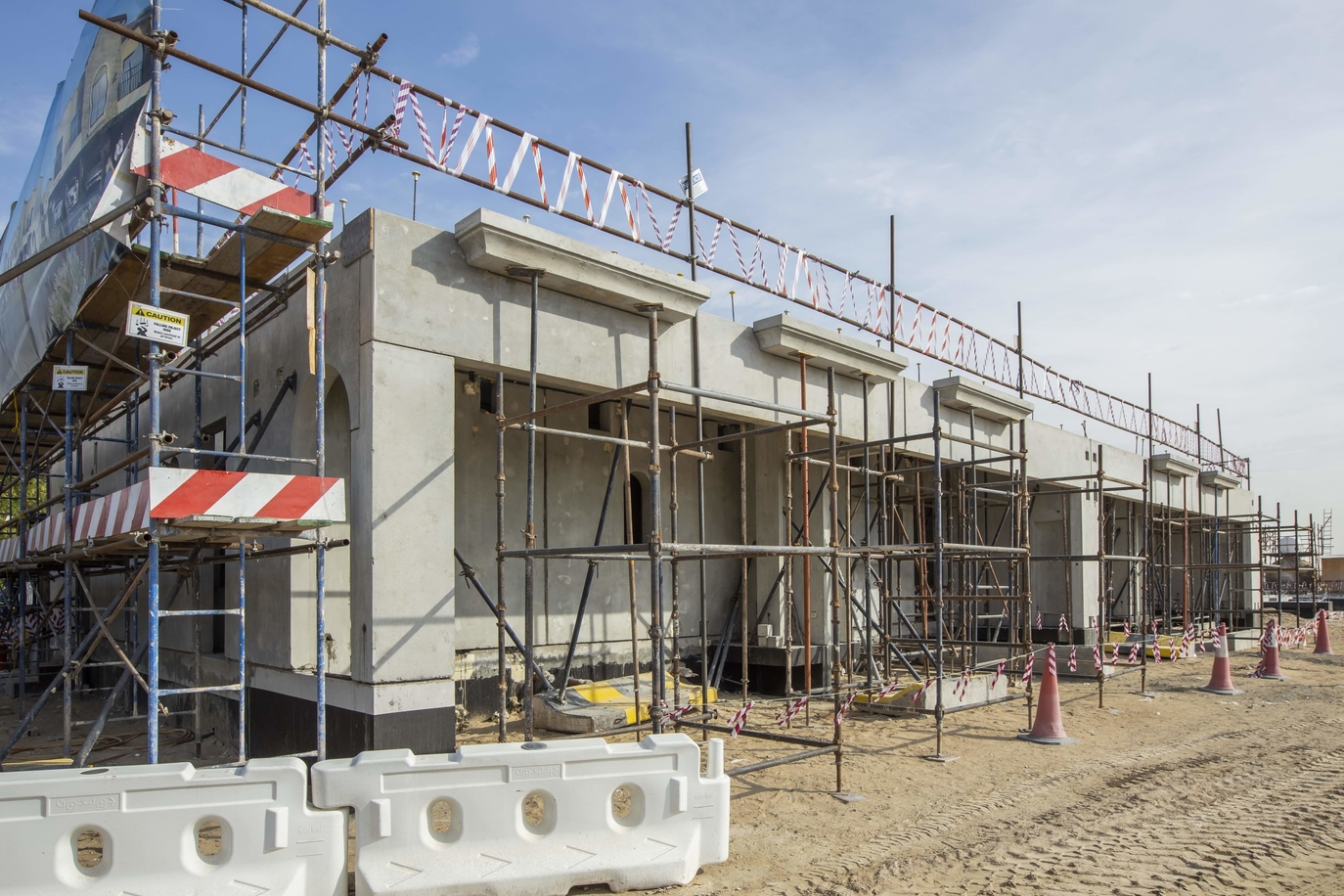 The Zafran development is being constructed using precast elements, which are then assembled on site. This permits Beaver Gulf to complete the project on time while keeping a close on eye on a high-quality product delivery.
Malik adds: "We should be able to finish most of the construction at least by July 2020. Following this, there will be a need only for some final checks and tweaks to ensure the highest standards are maintained at the time of handover."
The Zafran townhouses will be priced between $450,000 (AED1.65m) and $531,000 (AED1.95m), making them an affordable housing option within the luxury housing community of the Jumeirah Golf Estates.
"Jumeirah Golf Estates stands out because it hosts the European Tour golf championship. A lot of people aspire to live here. Within the luxury master development, we are creating an option that is affordable. That's the model we want to take forward. We want to create affordable living in luxury communities," Malik adds.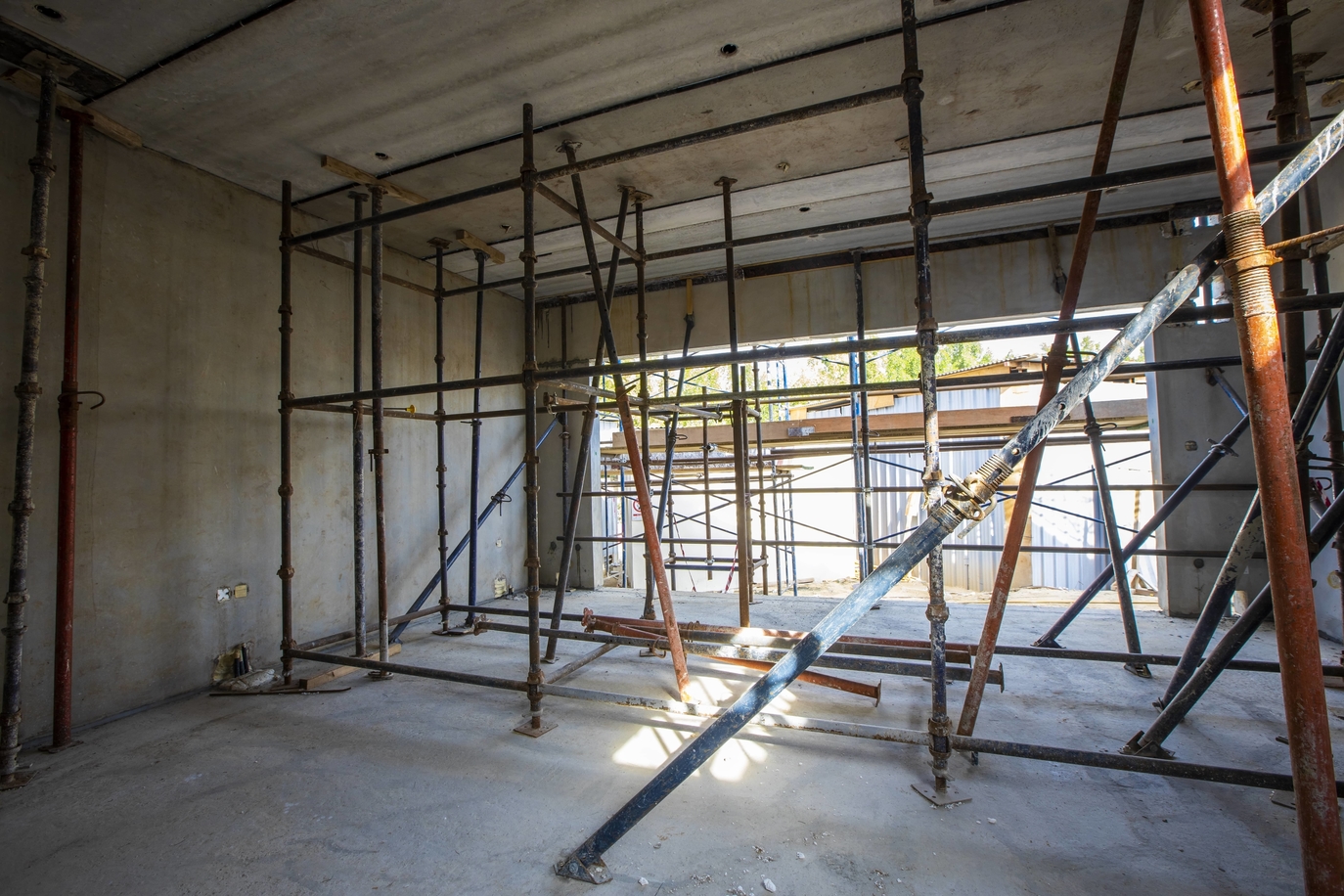 The Jumeirah Golf Estates communities also touts prime location in the emirate, located exactly in between the Dubai International Airport (DXB) and the Dubai World Central, also known as the Al Maktoum International Airport.
"In terms of accessibility, Jumeirah Golf Estates absolutely stands out. It is very well connected to the Al Khail Road, the E311, and the Sheikh Zayed Bin Hamdan Al Nahyan road. This is ideal as the community is connected on all three sides by major roads," Malik says.
The project manager at Beaver Gulf, Shajahan HR, concludes: "The advantage of this residential development is its location. It's a prime community in a prime location. We have chosen this land for our first development because it is so well connected and because it is within one of the finest golf locations in the world."
In addition to the golf course and large swathes of landscaping, residents of the townhouses will also have access to their own clubhouse, a gymnasium, swimming pools, and an exclusive play area.