Havelock One completes fit-out for VOX Cinemas at Nakheel Mall
Scope of work covered MEP, joinery, finishing, structural works for the project spread across 6,000m2 area comprising 15 theatres
Havelock One Interiors, fit-out contractor in the Middle East has completed fit-out works for VOX Cinemas — owned and operated by UAE-based multibillion dollar conglomerate Majid Al Futtaim —within the recently opened Nakheel Mall, with the project being the firm's fifth for VOX Cinemas in 2019.
Havelock One's scope of work covered, providing the steel structure for the cinema stadia and plant rooms, implementing mechanical, electrical, and plumbing (MEP) works, working on acoustic ceilings and walls. Additionally the company also carried out interior finishes including gypsum, cladding — covering marble, ceramic, carpet, vinyl, and terrazzo — laying wallpapers and painting, and decorative glass and metal works.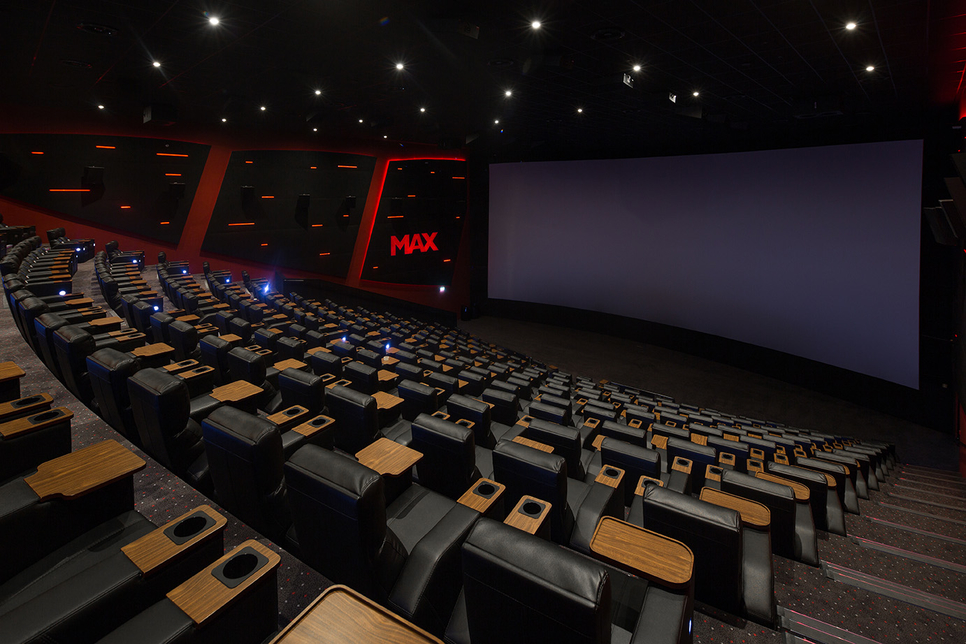 The firm also carried out joinery works comprising furniture and fire-rated doors, in addition to coordinating with the client and third parties on all cinema-related equipment such as screens, projectors, speakers, and seats among others.
In a statement, Havelock One revealed that the project covers an area spanning 6,000m2 and is home to 15 theatres with more than 900 seats. Additional 26 slots have also been designed to provide enough space for wheelchair users, with dedicated elevators for easy access across the two floors.
Four of the 15 theatres offer a fine-dining experience with their own VIP lounges, one features a MAX mega-screen with 282 spacious seats, and a KIDS auditorium, also equipped with a comfortable reception and play area.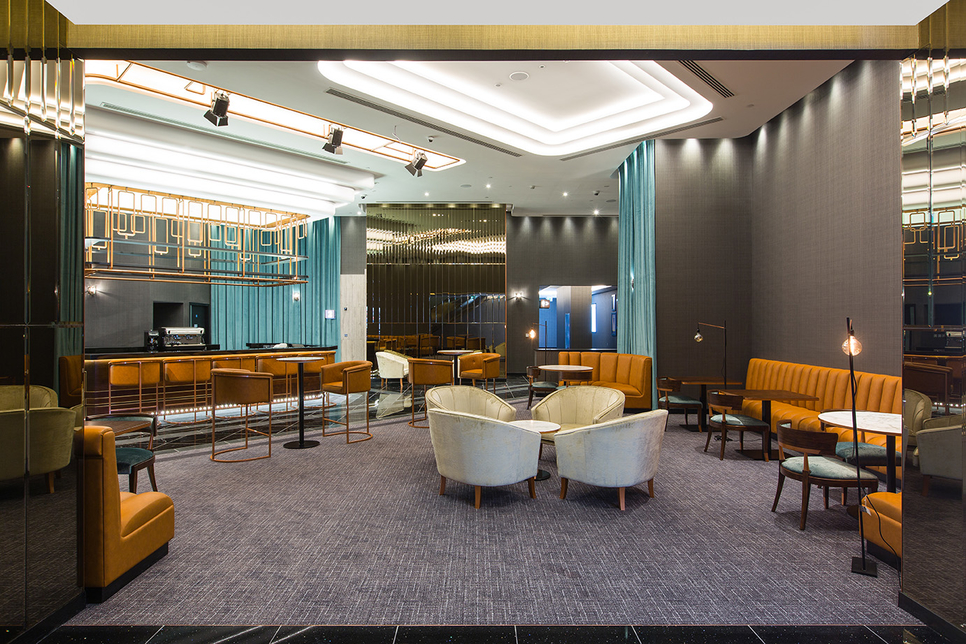 Speaking about the project, managing director of Havelock One, Syed Kashif Akhtar said: "This year, we had been commissioned to work on two additional VOX Cinemas in the UAE and on two of their ground-breaking projects in Saudi Arabia."
This year the company also provided fit-out works for two VOX Cinemas in Saudi Arabia's Riyadh first one at the Roof Mall, which opened in March 2019, and second at The Kingdom Tower that opened in April.