The "need to escape" to the $163m, 125,000m2 SHA Emirates at AlJurf
IMKAN's CEO Walid El-Hindi, and SHA vice president Alejandro Pineda reveal details of a second-home destination
Abu Dhabi-based real estate developer IMKAN, whose portfolio comprises 26 projects spanning three continents, has partnered with Europe's SHA Wellness Clinic to reveal the 125,000m2 SHA Emirates project at AlJurf.
The $163.35m (AED600m) wellness facility is located within IMKAN's 370ha AlJurf project, a fully-integrated second-home destination along Sahel Al Emarat, nestled within Ghantoot along the coastline of the Arabian Gulf.
IMKAN, which is a fully-owned subsidiary of the Abu Dhabi Capital Group (ADCG), was chosen by SHA, who claim to have been approached by a number of developers looking to bring the wellness clinic to the region.
Commenting on the choice of location for the project, chief executive officer of IMKAN, Walid El-Hindi, said: "Usually in real estate, you have a property that has one or two of these four elements – either the property is relevant in terms of history; or it is a sea-front property; or it could be a property surrounded by nature, with resources such as trees and forests; or lastly, the property might be relevant due to its geographical location."
The SHA Emirates at AlJurf wellness facility, situated in the $4.08bn (AED15bn) AlJurf project, is surrounded by a variety of trees as well as different species of wildlife and birds, including deer.
El-Hindi added: "When you want to escape, you need a certain minimum distance between where you live and work, to where you're escaping. A lot of psychological studies showed us that you need to distance yourself 30-35 minutes away from your place of stay and work. When you get into the car and when you're 30-35 minutes away is when you begin to feel like you're taking a break."
With this in mind, SHA Emirates at AlJurf is positioned 45 minutes away from Abu Dhabi and 35 minutes away from Dubai.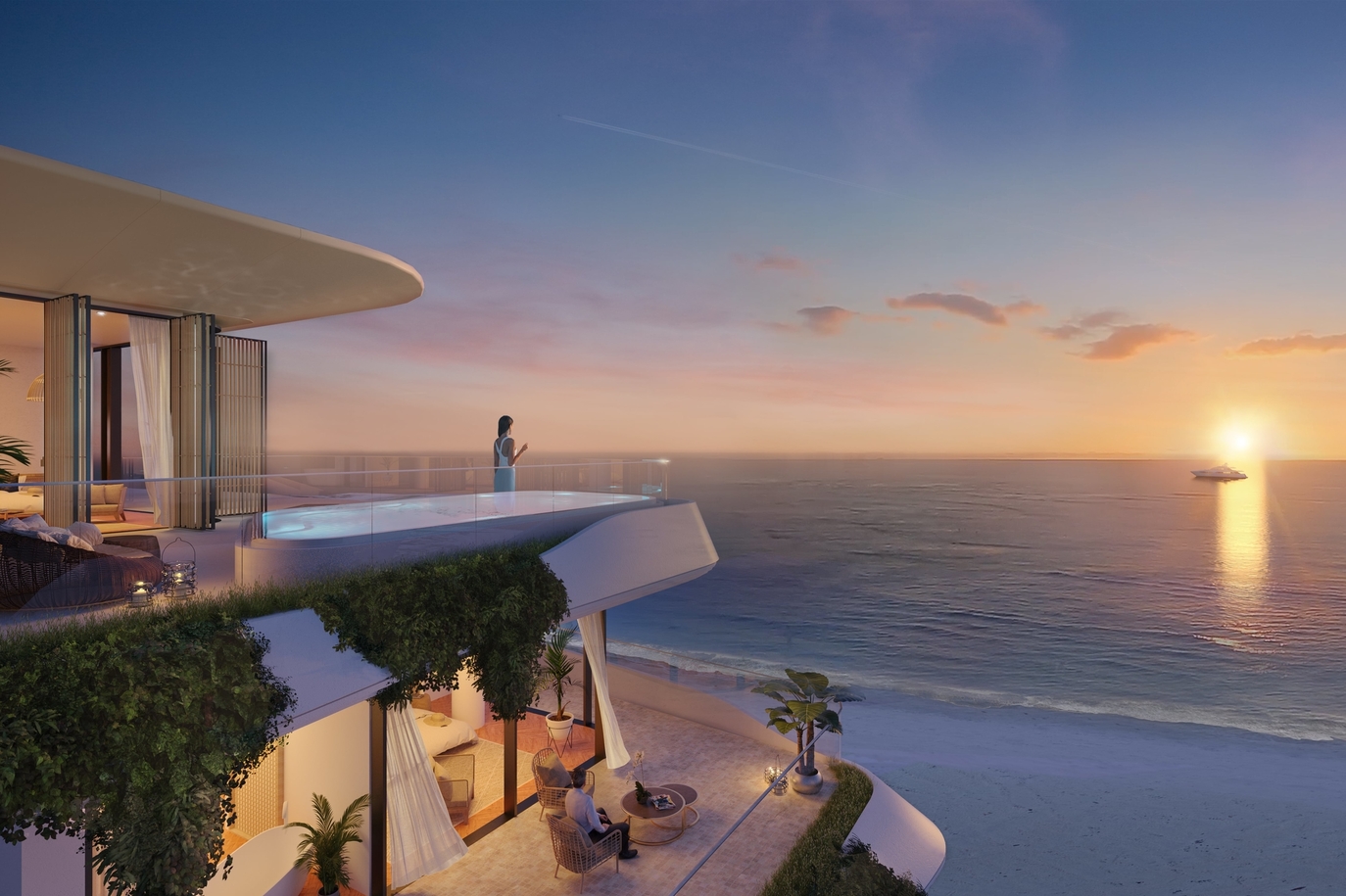 Renowned architects MYAA and Brewer Smith Brewer Gulf Group have developed a concept, which makes use of inbuilt features to limit the facility's carbon footprint.
Speaking to Construction Week, vice president of SHA Wellness Clinic, Alejandro Bataller Pineda, alluded to the fact that the facility will be completely free of single-use plastic. He also suggested that the facility will focus on solar power and water recycling features.
Designed to be constructed using a "biophilic approach", SHA Emirates will also feature cascading hanging gardens with unhindered views of the coastline, the firm said.
Commenting on SHA Emirates, which will have 120 rooms and suites, El-Hindi told Construction Week that the project will cover a gross floor area (GFA) of more than 40,000m2.
"We have done a tremendous amount of research, along with our partners, on not just the aesthetics of design – which is a part of Emirates SHA – but, we have also focused on how SHA operates," El-Hindi said.
"We have also incorporated sustainability into every part, even with regard to the selection of materials, ensuring that it is healthy to be in this setting and in these rooms."
SHA Emirates at AlJurf is a product of SHA Wellness's partnership with IMKAN, and will be the third SHA Wellness Clinic in the world, after Spain and a clinic due to open in Mexico in 2021.
The vision for the UAE resort and clinic is to influence the life of its visitors by enhancing their lifestyle, and focusing on their mental, physical, and emotional wellbeing.
With this in mind, SHA Wellness Clinic offers the opportunity to consult with experts in nutrition, preventive medicine, anti-ageing, genetics, holistic medicine, dermo-aesthetic medicine, regenerative medicine, revitalizing medicine, psychology, physical and sports activity, dentistry, bioenergetic medicine, and cognitive stimulation, among others
Meanwhile, construction of the AlJurf Gardens mega-project, is scheduled for completion in 2021.
Phase 1 of the project will comprise 293 residential villas and land plots, with amenities including a private beach, a private marina, and a community centre.