CRCC, NPC win $1.3bn Etihad Rail Package D civil works contract
Deal covers 145km-Package D of Stage 2 to link Fujairah, Khorfakkan ports to Etihad Rail at Dubai-Sharjah border
A joint venture of China Railway Construction Corporation (CRCC) and National Projects Construction (NPC) have won a $1.3bn (AED4.6bn) contract for civil works and construction of 145km-Package D of Stage 2 of the 1,200km UAE's national railway, Etihad Rail, to link Fujairah and Khorfakkan ports to the network at Dubai-Sharjah border.
The 145km-Package D includes the construction of 15 tunnels through the Hajar Mountains covering a total length of 16km, in addition to the construction of 35 bridges and 32 underpasses.
By connecting major ports to manufacturing, production, and population centres, Package D of the rail network will further connect to quarries for building material in the Northern Emirates of the UAE.
The UAE's state-held news agency, Wam reported that linking Fujairah and Khorfakkan ports to the Etihad rail network will help boost international trade by allowing the transportation of up to two million twenty-foot equivalent container units (TEU) each year.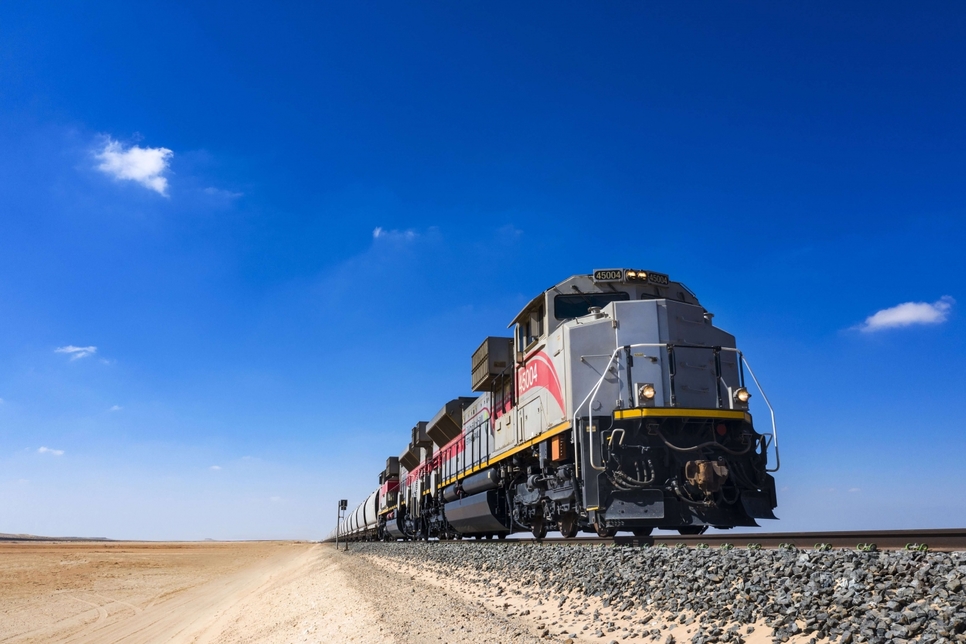 Additionally, the Etihad Rail trains will carry up to 30 million tonnes of construction material to distribution centres in Abu Dhabi and Dubai annually. This will reduce both the overall cost of transportation and on-road truck trips by more than 2,000 journeys every day.
The Package D tender was approved during a board meeting supervised by HH Sheikh Theyab bin Mohamed bin Zayed Al Nahyan, Chairman of Abu Dhabi Crown Prince's Court and Chairman of Etihad Rail.
Meanwhile, the agreement was inked in the presence of HH Sheikh Theyab bin Mohamed bin Zayed and vice president of the CRCC, Wenzhong Wang by chief executive officer of Etihad Rail, Shadi Malak; representative of CRCC, Zhao Dianlong; and managing director of NPC, Hamad Al Amri.
Commenting on the contract, HH Sheikh Theyab bin Mohamed referred to the contract award as "a highly significant achievement" as the Etihad Rail continues to progress as one of the most important projects in the UAE.
According to him the Package D of Stage 2 of Etihad Rail will support the UAE's position as a major link in the regional and global supply chain, and within the logistics system