UAE ministry to launch 36 projects worth $2.7bn under 2017-'21 plan
Dr. Abdullah bin Mohammed Belhaif Al Nuaimi says construction, maintenance of federal roads to be carried out for $920.3m
The UAE's Ministry of Infrastructure Development under its 2017 to 2021 plan is planning to launch 36 projects, including federal road and maintenance projects as well as developments in sectors such as security, education, health and services at a cost of $2.7bn (AED10bn), according to the minister of infrastructure development, Dr. Abdullah bin Mohammed Belhaif Al Nuaimi.
According to the UAE's state-held news agency, Wam, Al Nuaimi added that the construction and maintenance of federal roads will be carried out under a budget of $920.3m (AED3.38bn). He further said that the implementation and maintenance of the government buildings will be done at a cost of $1.8bn (AED6.62bn), while the budget allocated for four road implementation project is $212.3m (AED780m).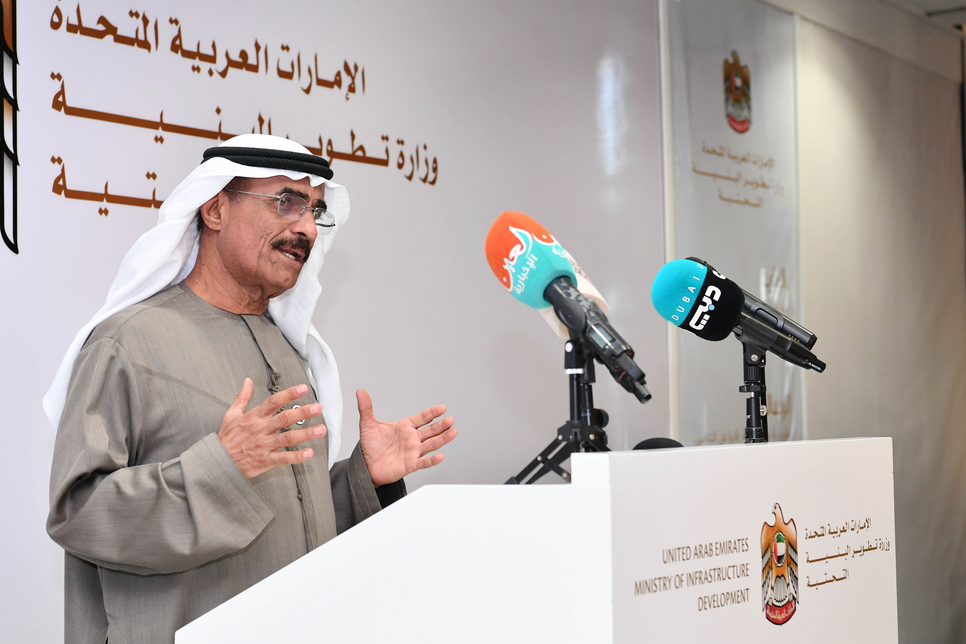 As part of the 36 projects, six new health centres and hospitals will also be launched in the UAE, with the project costing nearly $95.3m (AED350m).
Additionally, security buildings projects will cost $142.9m (AED525m). The ministry has also planned construction of four new schools that will be built at a cost of $163.3m (AED600m), in addition to five public government buildings under a budget of $41.4m (AED152m).
The minister said that the projects support the needs of various regions across the UAE, and have been planned in line with the rapid growth and development of the country that requires development of the nation's advanced infrastructure as well.
Al Nuaimi said that the launch of the Budaiya Bridge Project was among the many success the ministry achieved in 2019.
Wam cited Al Nuaimi, who also added that the ministry alongside its strategic partners has created and developed an advanced spatial infrastructure system that is used as a tool for planning, designing, and managing development projects in the UAE.