Work on Abu Dhabi University's $82m Al Ain campus 75% complete
Project follows safety regulations of the Civil Defense for 2018 and notes one million LTI-free man-hours on site
Construction work on Abu Dhabi University's (AUD) Al Ain Campus in Asharej that is being built at a cost of $81.7m (AED300m) has noted 75% completion, with the team on site — comprising 400 workers — having recorded one million Lost Time Injury-free (LTI) man-hours.
In a statement, the university said that it has been following highest health and safety standards, as well as the safety regulations of the Civil Defense for 2018 at the construction site. It added that the building also meets One-Pearl Estidama requirements for design and operation sustainability.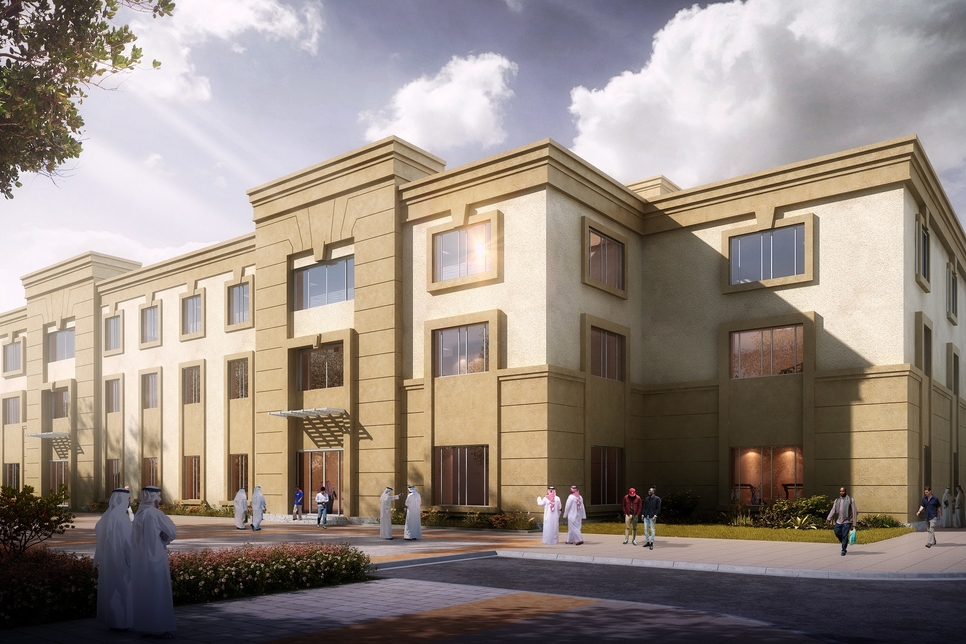 Phase 1 of the new campus will accommodate 2,500 students, with a total capacity of 5,000. Once completed Phase 1 will include 28,000m2 of facilities, including 70 lecture halls and laboratories, 137 offices for staff and faculty, and will be home to scientific equipments that meet international quality standards.
The Al Ain campus will also house a moot courtroom, in addition to other amenities such as a gymnasium, aerobics studio, games room, and cafeteria.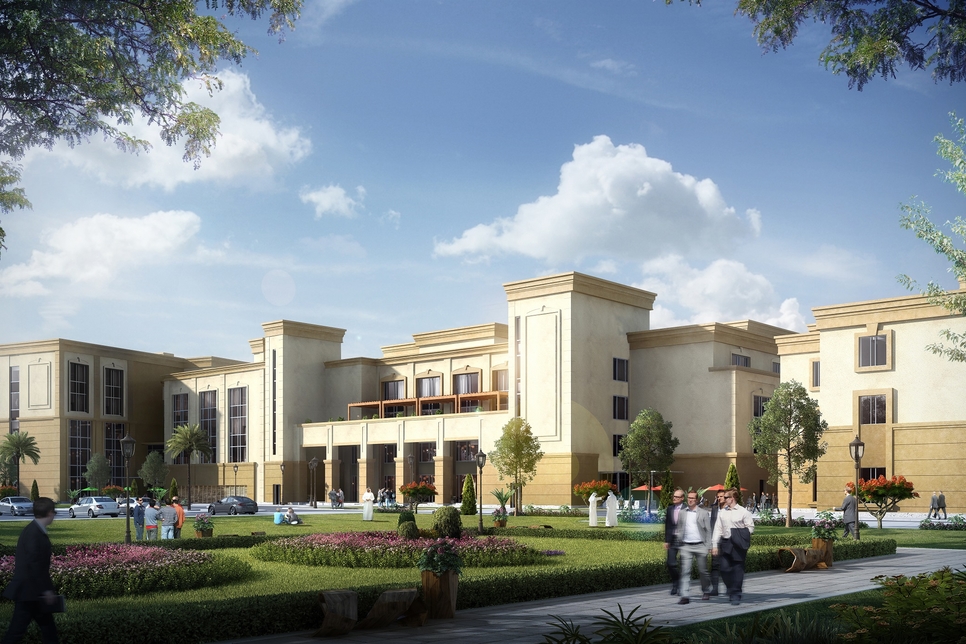 AUD said that the final additions will comprise a library with a unique reading area, book area, discussion rooms, and an office for the Student Council.
The architecture of the campus takes inspiration from the Ghaf tree, which is the logo of the UAE's Year of Tolerance.
Speaking about the construction progress, chairman of AUD, HE Dr. Ali Saeed bin Harmal Al Dhaheri, said: "The new campus translates ADU's mission as a leading national institution and aims to provide a modern holistic educational environment and meet growing student demand."