Saudi Arabia's GACA begins trial operations at Arar Airport
Airport was built under GACA's strategy of building and developing modern airport system with advanced services
Saudi Arabia's General Authority of Civil Aviation (GACA) has said that it has begun trial operation of the newly-constructed Arar Airport, which marked it first arrival and departure flights at the new airport terminal on 29 December, 2019.
The airport had received the kingdom's national carrier, Saudi Arabian Airlines from its capital, Riyadh.
According to the Saudi Press Agency, governor of Northern Borders region, Prince Faisal bin Khalid bin Sultan bin Abdulaziz constantly followed-up on the airport project till its completion to ensure operational requirements of the facility.
President of GACA, Abdulhadi Al Mansouri said that the Arar Airport was comes in line with the vision and strategy of GACA in building and developing a modern airport system with modern and advanced services.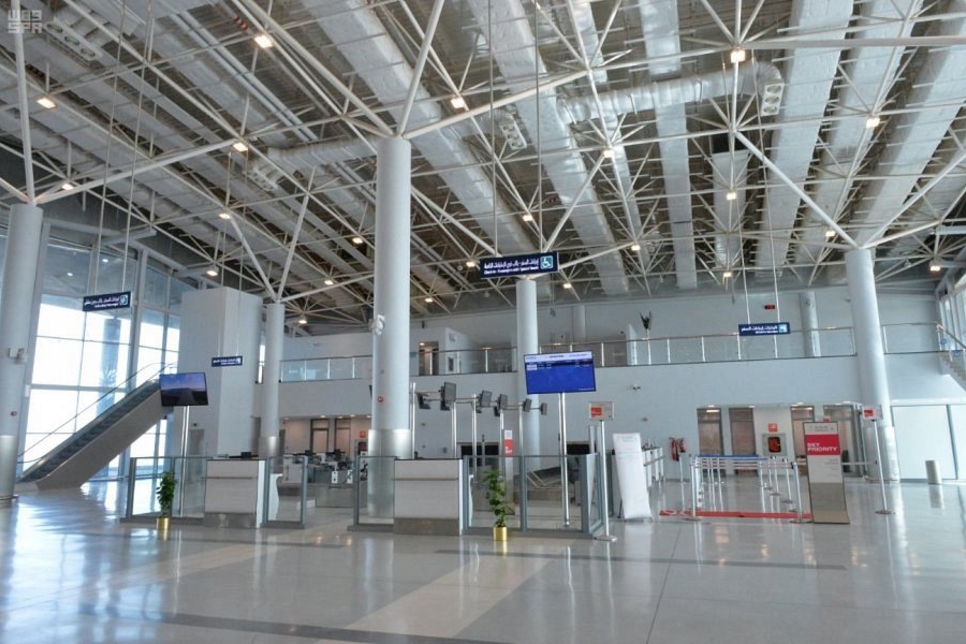 Al Mansouri added that the trial operation is one of the most important mechanisms adopted globally before any airport is fully operational. Adding that the method is a scientific and a practical approach, which is adopted when implementing most important infrastructure projects around the world.
The airport will accommodate more than 1,039,000 passengers annually, and the capacity for air traffic will reach more than 10, 000 flights each year. 
The new airport comprises 10 check-in counters, six travel gates, two passenger bridge gates that can accommodate four at the same time. It also includes four gates that accommodate airplanes parked airside.
Additionally, the main terminal at the Arar Airport features two conveyor belts, 12 passport control counters in the arrival area and eight in the departure area. The main passengers' terminal is also equipped with 900 seats.
The airport's exterior design forms the Arabic letter "Ain", which symbolises the first letter in the name of the city, whilst the airport has an eye-shaped design.