Musanada completes $14.7m Bani Yas Court project in Abu Dhabi
The company completed work as per the construction plan and in accordance with the agreed completion schedule
The Abu Dhabi General Services Company (Musanada) has completed construction work on the Bani Yas Court project, which has been built at a cost of $14.7m (AED54m), with project being handed over to the Abu Dhabi Judicial Department.
The court has been built over an area of 7,725m2 and Musanada has completed work as per the construction plan and in accordance with the agreed completion schedule and to the highest international standards and specifications.
Ground floor of the three-storey court includes sections such as Notary Public, Attestations, Civil and Labour Court, and Enforcement Judge. Meanwhile, the first floor comprises six sections including Family Guidance, Inheritance, Urgent Matters, Misdemeanour, and the First Instance and Commercial Courts. The second floor is home to four court halls, with deliberation room attached to each of them.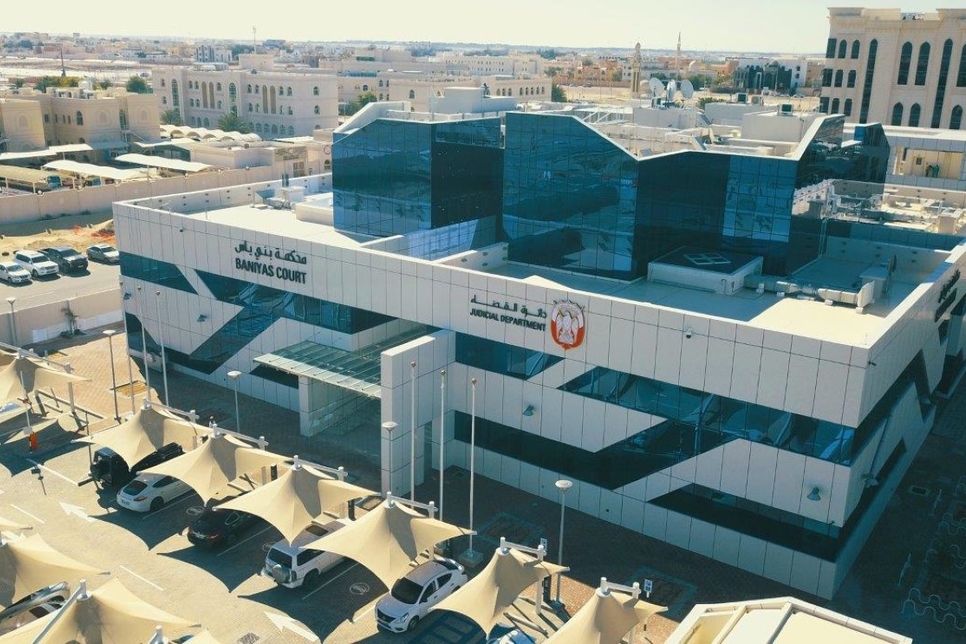 During the design and construction phase of the building, Musanada implemented sustainable innovative solutions and used recyclable materials to achieve the maximum appropriate environmental requirements. The company used solar energy in order to reduce energy and water consumption.
As part of the design of the facility, Musanada considered the functionality and its working environment, choosing the colour schemes accordingly.
The UAE's state-owned news agency, Wam, reported that the project was supplied with technical, security, and mechanical equipment.