Ithra Dubai's One Za'abeel project marks 35% completion milestone
EXCLUSIVE: Out of The Link's 6 sliding phases, prior to the final lift of the world's largest cantilever, 4 slides have been finalised
Property development giant Ithra Dubai's One Za'abeel project – the twin-tower development near Dubai World Trade Centre on Sheikh Zayed Road, whose stakeholders include industry leaders such as ALEC, Mace International, WSP, Kerzner International Holdings, and Omnium International, among others – is now 35% complete.
In conversation with Construction Week, the Ithra Dubai – which is fully owned by Investment Corporation of Dubai – confirmed that the project is on schedule to complete by Q4 2021.
One Za'abeel is a high-rise, mixed-use development by Ithra Dubai that consists of two skyscrapers: Tower A that is 300m tall and Tower B, which stands at 235m, rising from seven levels of basement, three levels of podium for retail and restaurants, and 77 high-speed lifts, with more than 470,000m2 of total built-up area.
The project also touts the world's largest cantilever – The Link – which is a 225m-long construction made from a composite material of steel and concrete suspended perpendicular to both towers at a height of approximately 100m. It will feature a cantilever providing 360-degree views of Dubai.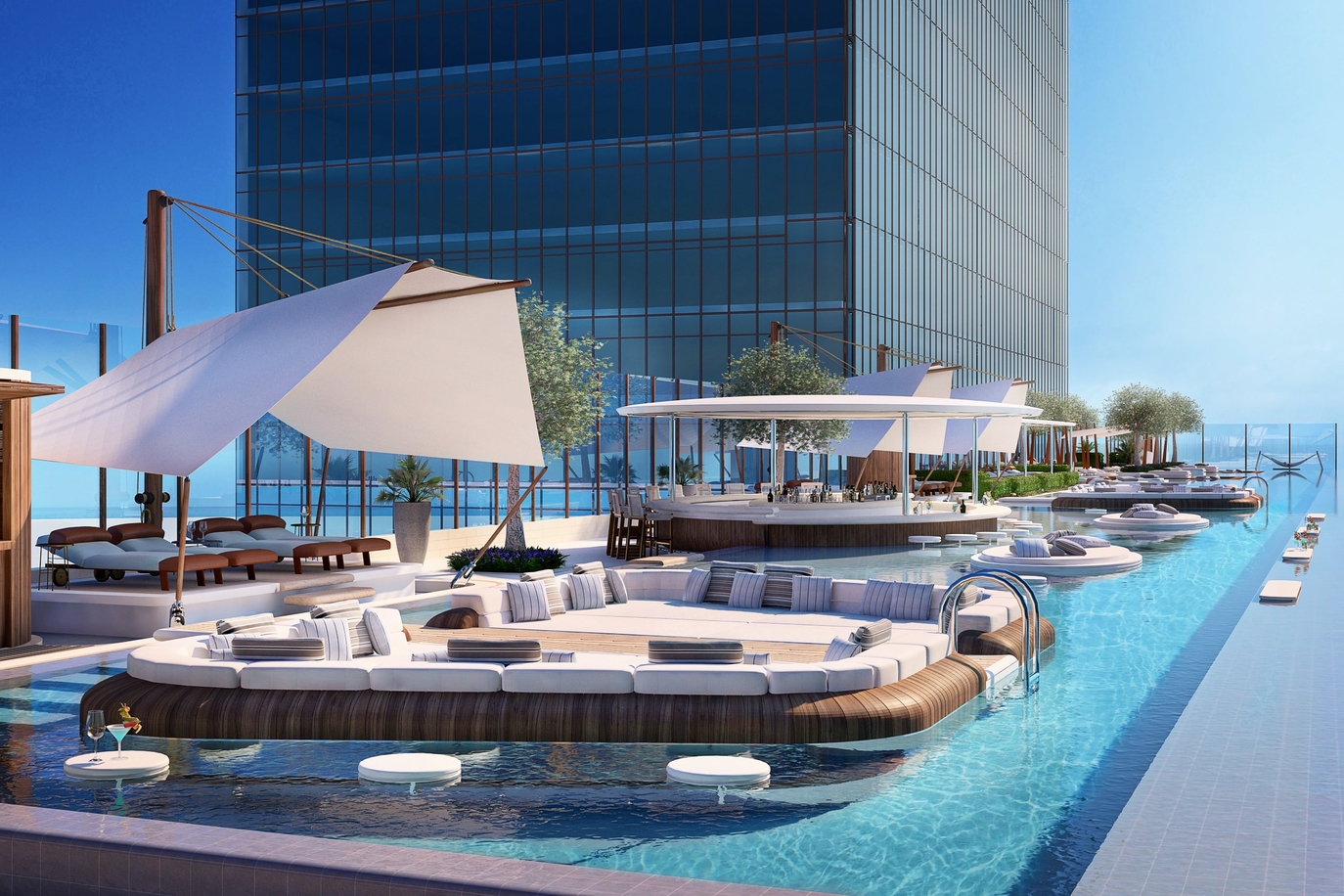 The bridge is constructed of seven steel modules – Assembly A to G – that are slid into place before they are lifted into their final position on the building.
The Link's 51m-long Assembly A, which weighed 1,742 metric tons, was slid into place in September 2019. The Link's 24m-long Assembly B weighed 849 metric tonnes, and was slid 30m above the Happiness Bridge from Tower A to Tower B in October 2019, taking the Link another step closer to its completion.
Ithra Dubai confirmed to Construction Week that out of the six sliding phases scheduled for The Link before the final lift of the cantilever, four major slides have been finalised.
The Link, when completed, will house Michelin-starred restaurants, observation decks, and an infinity pool, among other attractions.
WSP are acting as the structural engineer for the the twin-tower development, while Nikken Sekkei are the lead architects for the project.