PICTURES: Sheikha Bodour visits Sharjah's 12,000m2 HOW library
The high-tech library touting Arabic architecture, designed by UK-based Foster + Partners, will open doors in April 2020
The head of the Sharjah World Book Capital's (SWBC) advisory committee and vice president of the International Publishers Association, Sheikha Bodour bint Sultan Al Qasimi, conducted a detailed inspection of the Sharjah Investment and Development Authority's (Shurooq) House of Wisdom (HOW) library project.
Touting contemporary Arabic architecture and interactive facilities, the high-tech library has been designed by UK-based Foster + Partners, and will be constructed over a built-up area of 12,000m2.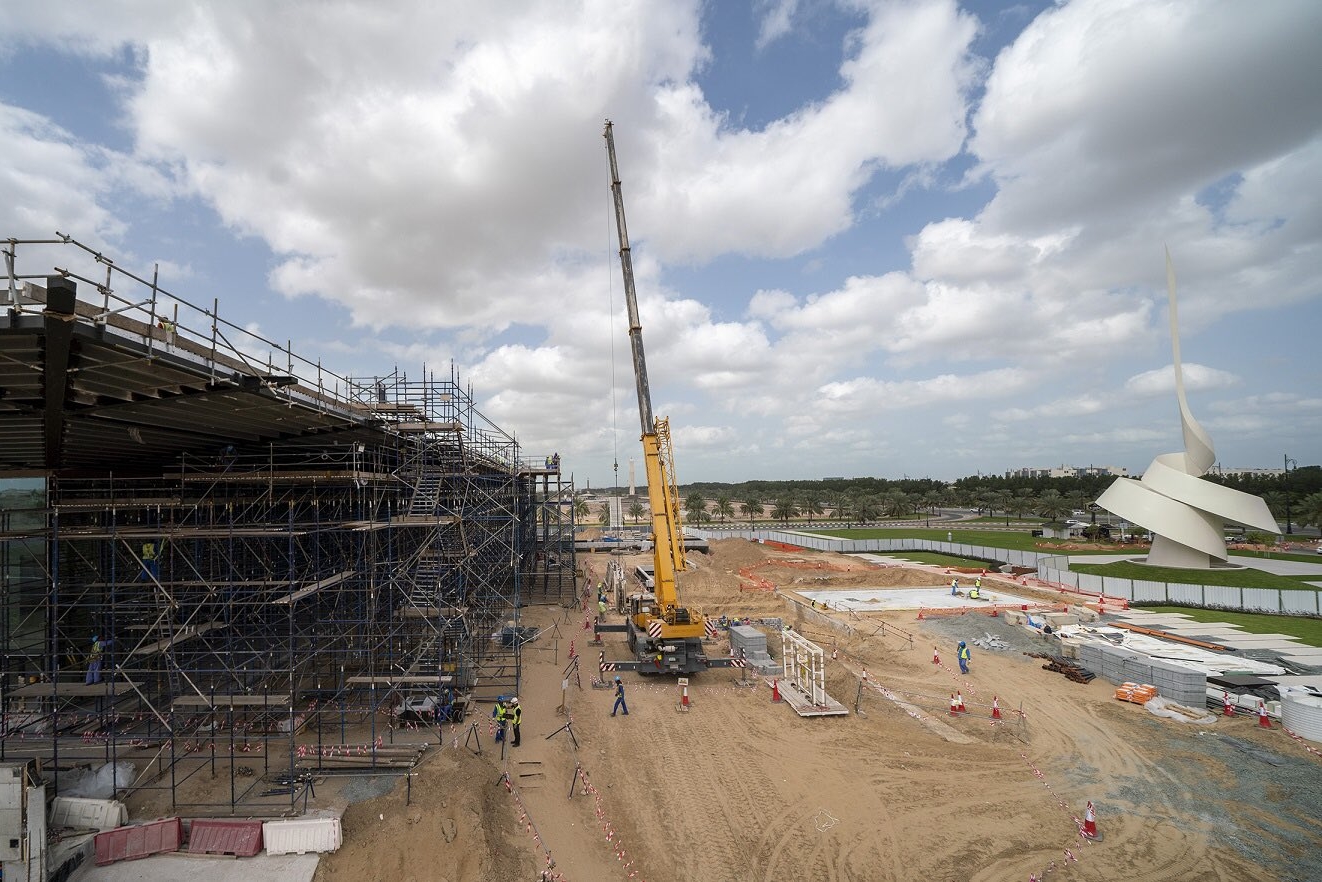 The two-storey HOW library, which is being built to commemorate Sharjah's recognition as the UNESCO World Book Capital 2019, is scheduled to open doors in April 2020.
Once completed, the library will house more than 105,000 books.
The project also includes the construction of a 15m-wide floating roof cantilevered on all sides of the façade.
Shurooq commissioned UK-based artist Gerry Judah for the The Scroll – a spiral monument that stands close to the House of Wisdom – which was unveiled at the time when Sharjah began its yearlong tenure as the UNESCO World Book Capital 2019.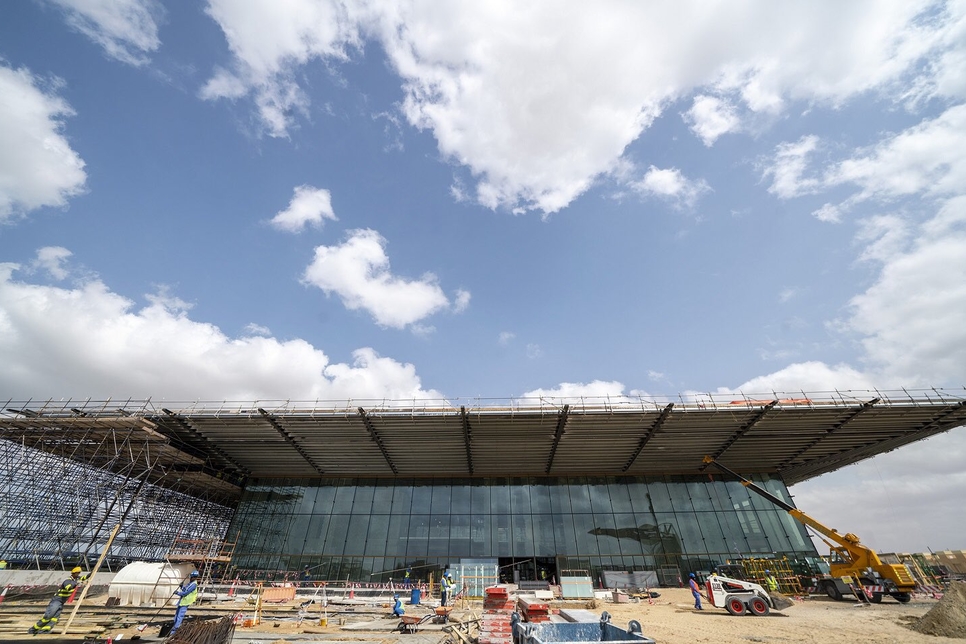 Sheikha Bodour said: "The House of Wisdom project is a new cultural milestone, and has strengthened Sharjah's position as a melting pot of world cultures in the region. The ethos behind this library are the same ones that guide Sharjah's development process, and proves once more, that the sustainability and growth of any nation can only be ensured by promoting continuous opportunities for learning and gaining knowledge."
Sheikha Bodour also emphasised that the project embodies the vision of the Supreme Council Member and Ruler of Sharjah, HH Sheikh Dr Sultan bin Muhammad Al Qasimi, to enable better access to knowledge-based tools that usher in growth and development.