"Solar panels on residential buildings are financially viable"
EXCLUSIVE: The CEO of SirajPower talks about the firm's $5.4m (AED20m) solar project covering a roof area of 70,000m2
UAE-based SirajPower's chief executive officer, Laurent Longuet, has shared details of the construction and installation of a $5.4m (AED20m) fully financed distributed solar project for DP World's staff accommodations in Jebel Ali Free Zone (Jafza) East and West, in an exclusive conversation with Construction Week.
With a combined capacity of 6.75MWp, the distributed solar panels cover a roof area of 30,000m2 across 74 buildings of DP World's staff accommodations in Jafza East, and cover a roof area of 40,000m2 across 36 buildings in Jafza West.
The project included the installation of a total of 17,500 solar modules across 110 buildings that are able to displace 7,579 metric tons of carbon dioxide (CO2) per annum.
To put this in perspective, Longuet says: "The CO2 displaced by the solar panels corresponds to more than 125,000 trees being planted. The green impact corresponds to approximately three million smartphones charged every day during a year - making the energy produced equivalent to what it takes to charge all the smartphones in Dubai for a year."
The drive towards solar-based energy in the UAE has also been driven by its economic attractiveness. It helps both residential and commercial projects save money.
Longuet adds: "Solar energy is cheaper than any other source of energy currently available, and can significantly lower electricity bills.
"This project shows that installing solar panels on residential buildings is not only possible on an in-scale basis, but is also financially viable, which goes well with the Dubai Ruler HH Sheikh Mohammed bin Rashid Al Maktoum's vision to have solar panels on every single roof by 2030."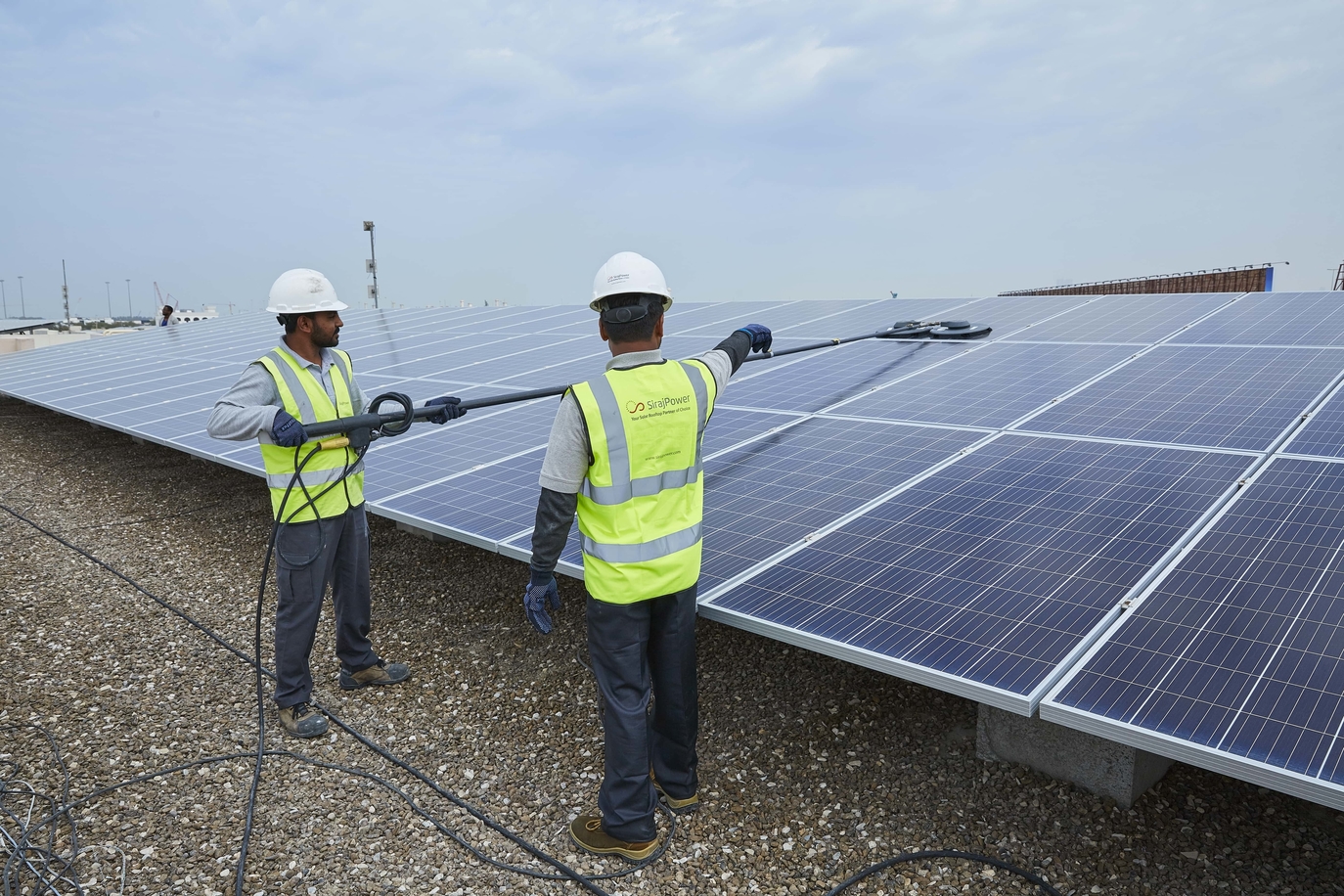 To complete this ambitious project within three months, SirajPower put together a centralised project management team with Jafza facility management team to build the solar panels, with the mobilisation of more than 50,000 man-hours.
Commenting on the construction of the project, Longuet explains: "These staff accommodations were not initially designed or built to have solar panels on the roof. However, given the fact that the roofs were fairly rectangular and flat, they turned out to be well-fitted for solar."
The project was different in terms of timelines because the firm needed to establish processes for engineering, method statements, permissions, and before the construction began.
"Although we are talking about a total of 110 buildings that have been fitted with solar panels, the DP World staff accommodation has five types of buildings – which means five different designs, five different method statements, five different sets of drawings, and so on," Longuet adds.
All the preparation was completed within three to four months, following SirajPower completed the actual construction and installation within three months.
"What makes SirajPower a bit different from our competitors is that we are fully integrated. We are developers, and we also have our own designers, financing, procurement, engineering, as well as operations and management, all within the same company under the same umbrella.
"One of the reasons we were able to deliver the project quickly and with such a high quality is because of this integrated structure of our company, which permits the staff from each of these divisions – procurement, design, construction, and post-installation operations and maintenance – to synchronise within a single team," Longuet says.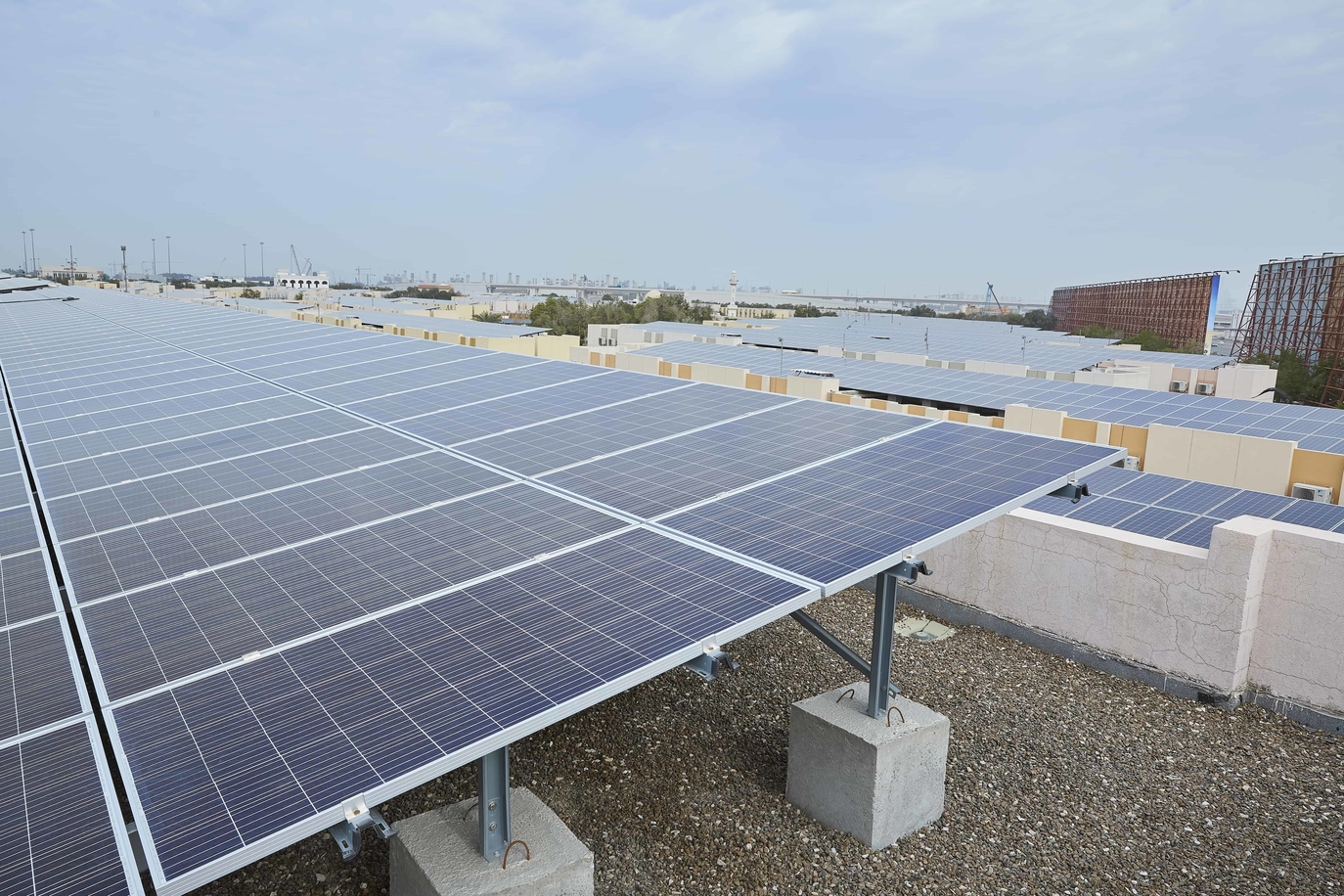 The installations of distributed solar panels on the roofs of DP World's staff accommodations is part of Phase 2 of SirajPower's 22-year solar lease agreement for Jafza and National Industries Park (NIP) signed in Q4 2018.
"This partnership covers the planning phase, construction phase, and commissioning, as well as 20 years of operations, which comes after this initial period. We are in this for the long-term.
"The completion of construction is only the beginning of the story. The end of the success story will be when we have been able to recoup the investment by generating revenues and generating savings in terms of electricity for the client," Longuet concludes.