GAJ's work on Dubai College's monoblock swimming pool
The monoblock design has been cast in one-piece using galvanised steel panels to create a continuous formwork
Godwin Austen Johnson (GAJ) has provided architectural, and mechanical, electrical, and plumbing (MEP) for the region's largest commercial monoblock concrete swimming pool that has been installed at the Dubai College.
The swimming pool is the largest commercial pool construction in the UAE by Desert Grove, which is an exclusive agent in the region for French firm Marinal.
According to GAJ, the monoblock design has been cast in one-piece using galvanised steel panels that have been assembled to create a continuous formwork between the walls and the base of the pool.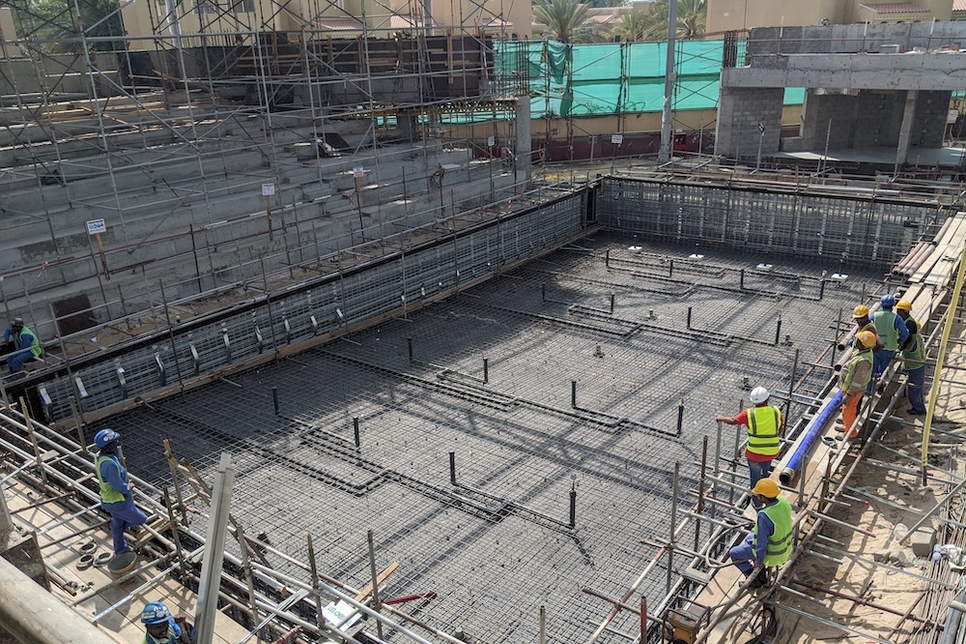 The one-piece steel reinforcement enables the concrete to be poured in a single continuous process making it watertight and reliable. One of its main features is that it is crack and weather resistant.
The swimming pool is a part of the new sports and performing arts complex development at the college, which will be home to a gym with separate cardio and strength training areas, 528-seats indoor basketball and netball courts, outdoor multi-use games area (MUGA court), as well as dance and fitness studios.
Additionally, the complex also features a 140-seat black box drama performance space, drama classrooms, music classrooms as well as music practice areas and a café for the students.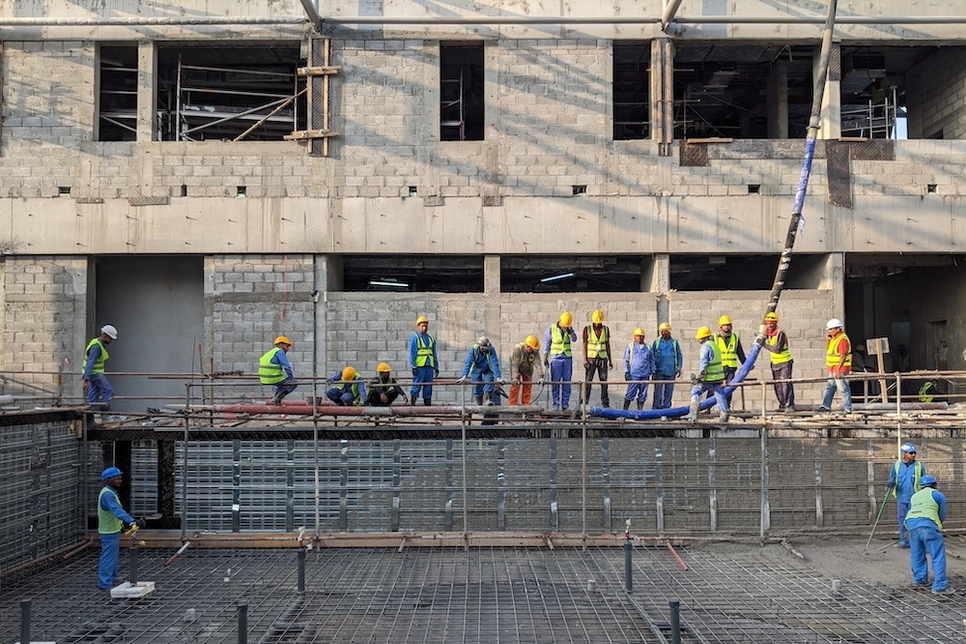 Speaking about the complex partner at GAJ, Jason Burnside, said:"The high durability of the monoblock pool coupled with the low maintenance required made this installation an obvious choice for the new swimming pool at Dubai College.
"The concrete pour for this type of installation is fast and was completed in just one day ensuring a perfectly homogenous finish to the structure."
GAJ said that the sports and performing arts complex is set to be completed in July 2020.