Saudi Railway sterilises all trains, stations to curb COVID-19 spread
The company will also carry out the sterilisation at its headquarters in line with the kingdom's initiatives
The Saudi Railway Company (SAR) has intensified its efforts to limit the spread of the coronavirus outbreak (COVID-19) by sterilising all train stations and trains in the kingdom.
The company will also carry out the sterilisation at its headquarters in line with the kingdom's initiatives to curb the spread of the virus.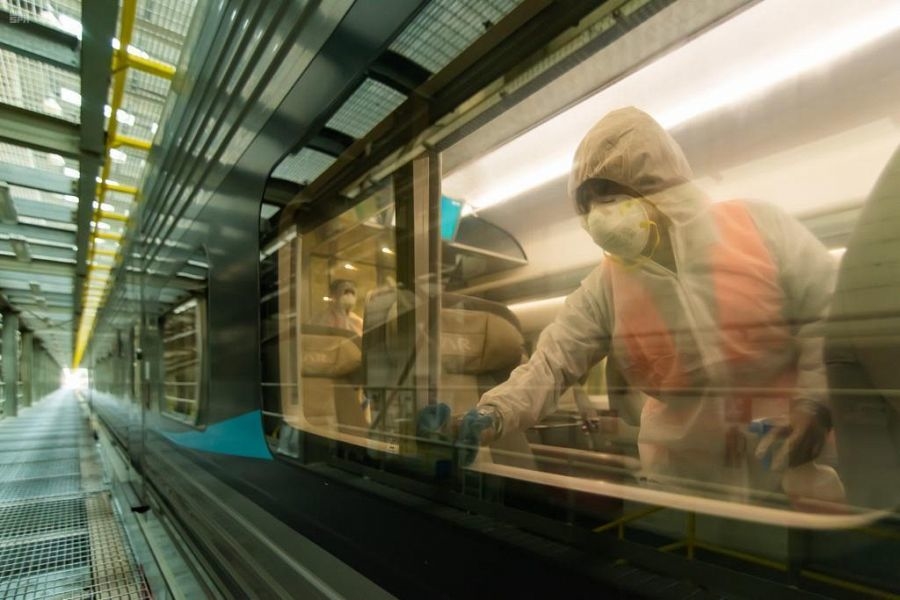 In addition, the company has also temporarily cancelled internal meetings, business trips unless necessary, and fingerprint logins, according to the state-run Saudi Press Agency.
It has also provided its employees with all the necessary tools for remote work, in addition to isolating employees returning from affected countries for a period of 14 days.
SAR has also increased the number of sterilisation devices inside the company's facilities.