Work continues on Musanada's $40.9M court buildings project
The court buildings are being built for the Abu Dhabi Judicial Department (ADJD) in Madinat Zayed, Mussafah, and Al Rahba
Construction work has been progressing as planned at three court buildings that Abu Dhabi General Services Company (Musanada) has been building under a project value of $40.9m (AED150.3m).
The court buildings are being built for the Abu Dhabi Judicial Department (ADJD) in Madinat Zayed, Mussafah, and Al Rahba, Emirates News Agency (Wam) reported.
According to Musanada, the Labour Court Building in Mussafah spans an area of 7,572m2, with a project value of $21m (AED77m). Upon completion, the building will include nine first instance halls, four appeals halls, two reconciliation halls, 28 judges offices, and a reception space, in addition to other related facilities.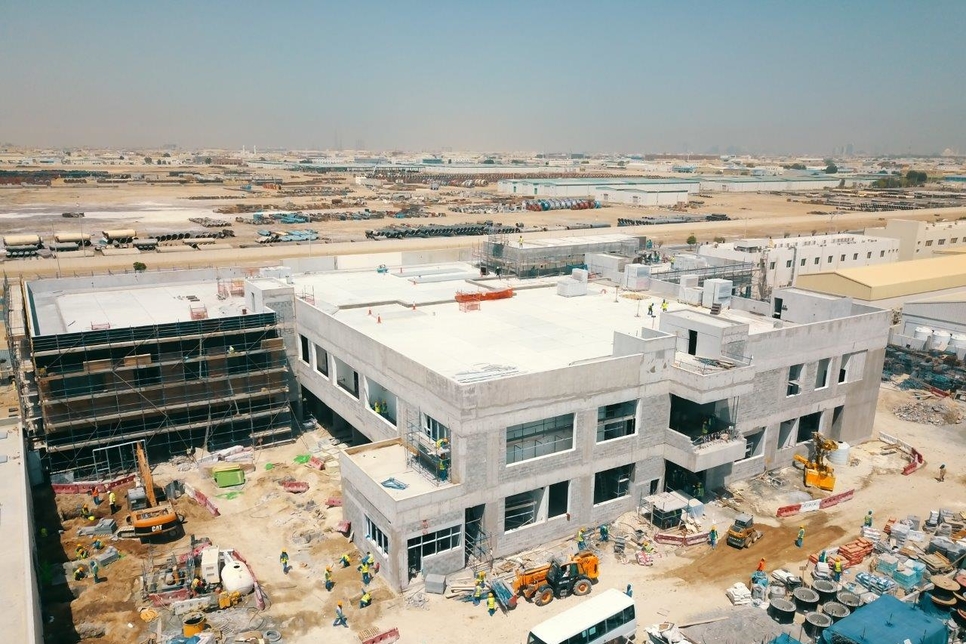 Valued at $14.4m  (AED53m), the Madinat Zayed court project spans over 40,000m2, with a built up area of 6,797m2. The three-storey building features four halls, along with other legal affairs departments such as the notary public, attestation, proclamation of Islam, family guidance, inheritance, misdemeanours, and urgent matters.
Meanwhile, construction work has begun on the Al Rahba court, which spans over 2,500m2. Valued at $5.5m (AED20.3m), the project covers the construction of the main building which includes a number of halls, offices, and utility and employee spaces.
Under-secretary of the ADJD, chancellor Yosuf Saeed Alabri, said that the three courts were constructed to increase the quality of services offered to customers in line with highest international standards.