Orascom lays foundation stone on Egypt's Monorail with Bombardier
Work began at the New Administrative Capital in the first week of May for the first monorail line that will be 54km-long
Egyptian Stock Exchange- and Nasdaq Dubai-listed construction heavyweight Orascom Construction has laid the foundation stone on $4.5bn Cairo Monorail, alongside its Canadian partner, airlines manufacturer Bombardier's mobility solution providing arm, Bombardier Transportation.
The foundation stone was laid at the New Administrative Capital in the first week of May for the first monorail line that will extend 54km from East Cairo to the capital, said Orascom in a statement on its official LinkedIn Page.
Orascom added: "This mega project is going to revolutionise the transportation sector in Egypt by bringing the inherent environment friendly nature of the monorail accompanied with the smart modern design.
"This is going to contribute to reducing pollution rates, traffic congestion, and bringing the city together."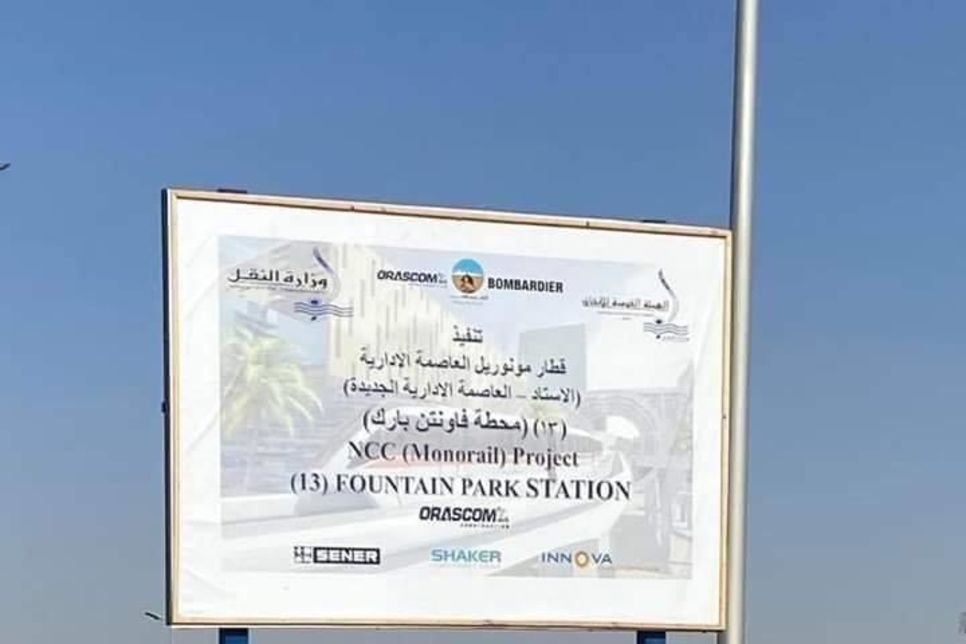 In August 2019, Orascom along with Arab Contractors — a JV of the companies is building the Cairo Metro Line 3 — in partnership with Bombardier Transportation inked an agreement with National Authority for Tunnels in Cairo to design and build two monorail lines in Egypt.
The second line will be 42km-long and will connect 6th October City to Giza. Upon completion of construction, the consortium will operate and maintain (O&M) both the lines for 30 years.
In a statement at that time, Bombardier Transportation said that its share of the megaproject is $2.9bn, while Orascom Construction's share for the overall contract is nearly $900m.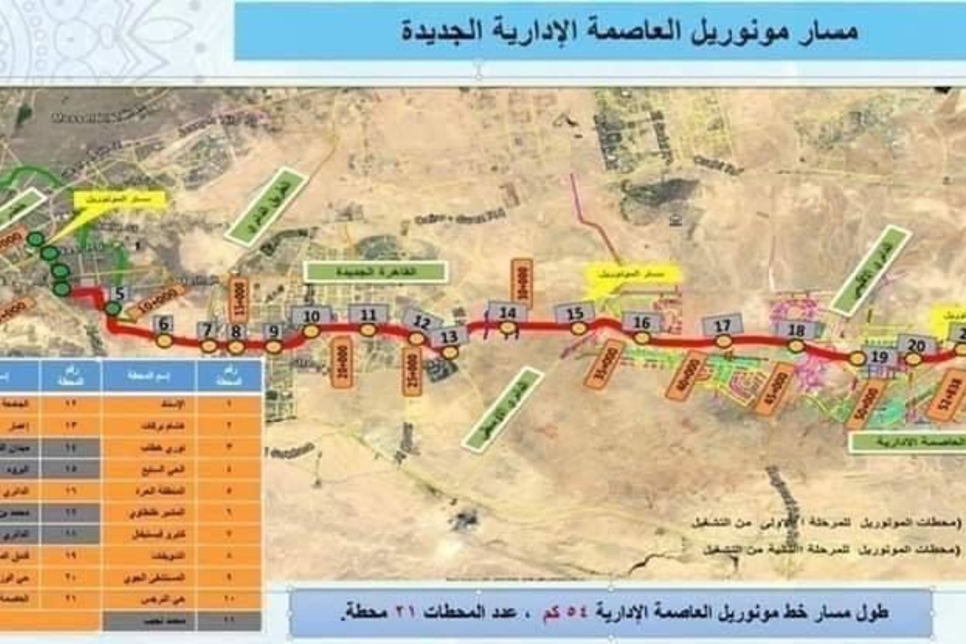 Upon reaching its full capacity, the two lines will transport nearly 45,000 passengers per hour in each direction, according to Bombardier Transportation.
Last year, Beirut-headquartered, construction and engineering consulting firm, Khatib & Alami (K&A) has been appointed as an advisor for the construction, financing and operations of Egypt's $4.5bn Cairo monorail
Earlier this year, The National Authority for Tunnels represented via the Arab Contractors had awarded Dutch firm Fugro, a geophysical and geotechnical investigation contract for the second phase of the Cairo Monorail megaproject.