Operations begin at PDO's 100MW Amin PV power plant in Oman
A contract to develop, finance, build, operate and maintain the plant was awarded to Amin Renewable Energy Company
Petroleum Development Oman (PDO) has commenced commercial operations at its $94m (OMR36.1m) 100MW Amin photovoltaic (PV) Power Plant, which passed the acceptance test procedures, and commissioned three months ahead of schedule.
Located near Nimr approximately 300km northeast of Salalah in the Sultanate, the independent power producer (IPP) renewable project provides power to PDO's interior operations.
Oman News Agency reported that the plant is one of the world's first utility scale solar projects, electricity from which has been purchased by an oil and gas company.
In January 2019, a contract to develop, finance, build, and operate and maintain (O&M) the PV plant was awarded to Amin Renewable Energy Company.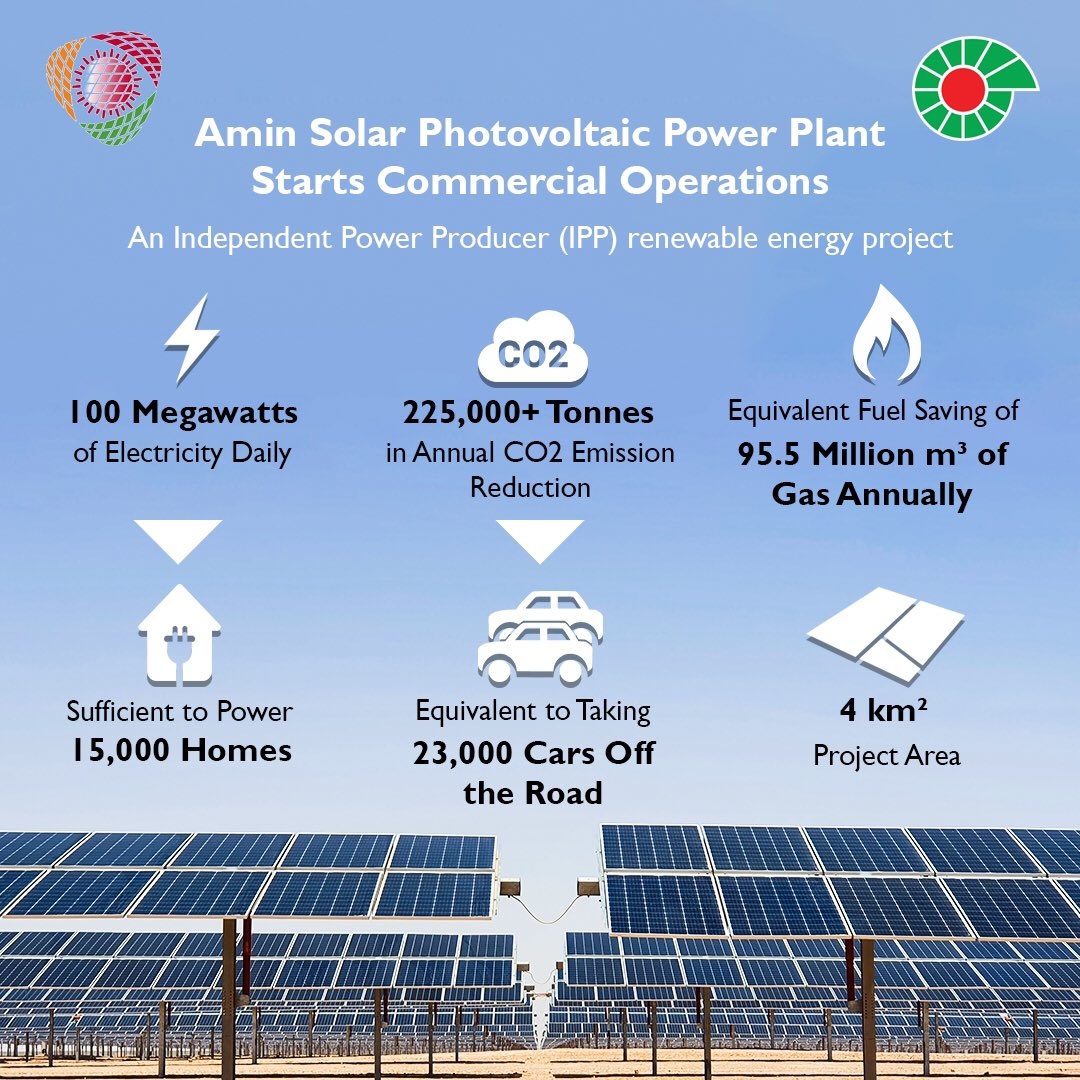 The project was constructed and commissioned in record time — under 12 months —with the company managing the engineering, procurement, and construction (EPC) contract.
Speaking about the project, PDO's managing director, Raoul Restucci said that Omani goods and services represented around "a quarter of total project construction costs, including site establishment, and local manufacturing and material supply".
Restucci added: "We look forward to continuing to make further progress in our plans to gradually increase the utilisation of renewable resources in our activities, and are currently in the process of evaluating a number of exciting opportunities including wind power installations in our southern locations."

The facility, which covers an area spanning 4km2 in the Sultanate, can power 15,000 homes; and help reduce annual CO2 emissions by over 225,000 tonnes — equivalent to taking 23,000 cars off the road.