VIDEO: RTA unveils four of 1,550 new generation bus shelters in Dubai
Mattar Al Tayer: The project is undertaken in partnership with the private sector through the build-operate-transfer model
Dubai's Roads and Transport Authority (RTA) has unveiled a series of new-generation bus shelters at four locations, which were constructed under the first batch as part of RTA's plan to build 1,550 bus shelters over three to four years across the emirate.
The bus shelters, which have a unique design have been endorsed by HH Sheikh Mohammed bin Rashid Al Maktoum, Vice President and Prime Minister of the UAE and Ruler of Dubai.
The first bus shelter is located at the main bus stop near Satwa Roundabout, 2nd of December Street), which is used by 750 riders per day. Meanwhile, the second is located in a secondary bus stop at Burj Khalifa Boulevard — near the Boulevard Walk — that is used by 250-750 riders per day.
The third shelter on the other hand is situated at a key stop at Al Mustaqbal Street — near Park Towers — which is used by 100 to 250 riders per day.
Lastly, the fourth shelter is at a pick-up and drop-off point on Al Mustaqbal Street — located behind Emirates Towers — which is used by 100 riders every day.
Unleashing the new generation of bus shelters at four Dubai hotspots, the new design of bus shelters is part of a package of vital projects endorsed by HH Sheikh Mohammed bin Rashid Al Maktoum that bolster the image of #Dubai as a perfect city for stable and safe living. #RTA pic.twitter.com/T8GSo9Lhat

— RTA (@rta_dubai) June 6, 2020
Speaking about the project, director-general and chairman of the board of executive directors of RTA, HE Mattar Al Tayer said: "The project is being undertaken in partnership with the private sector through the build-operate-transfer (BOT) model.
"The investor shall cater to the funding of construction and operation of shelters, and share the proceeds of advertisements with RTA under a 12-year contract."
Al Tayer added: "Through this project, RTA avails the private sector a long-term investment opportunity, and the chance to develop smart and innovative services to users. It also diversifies RTA's revenues and serves key objectives of public-private partnership (PPP)."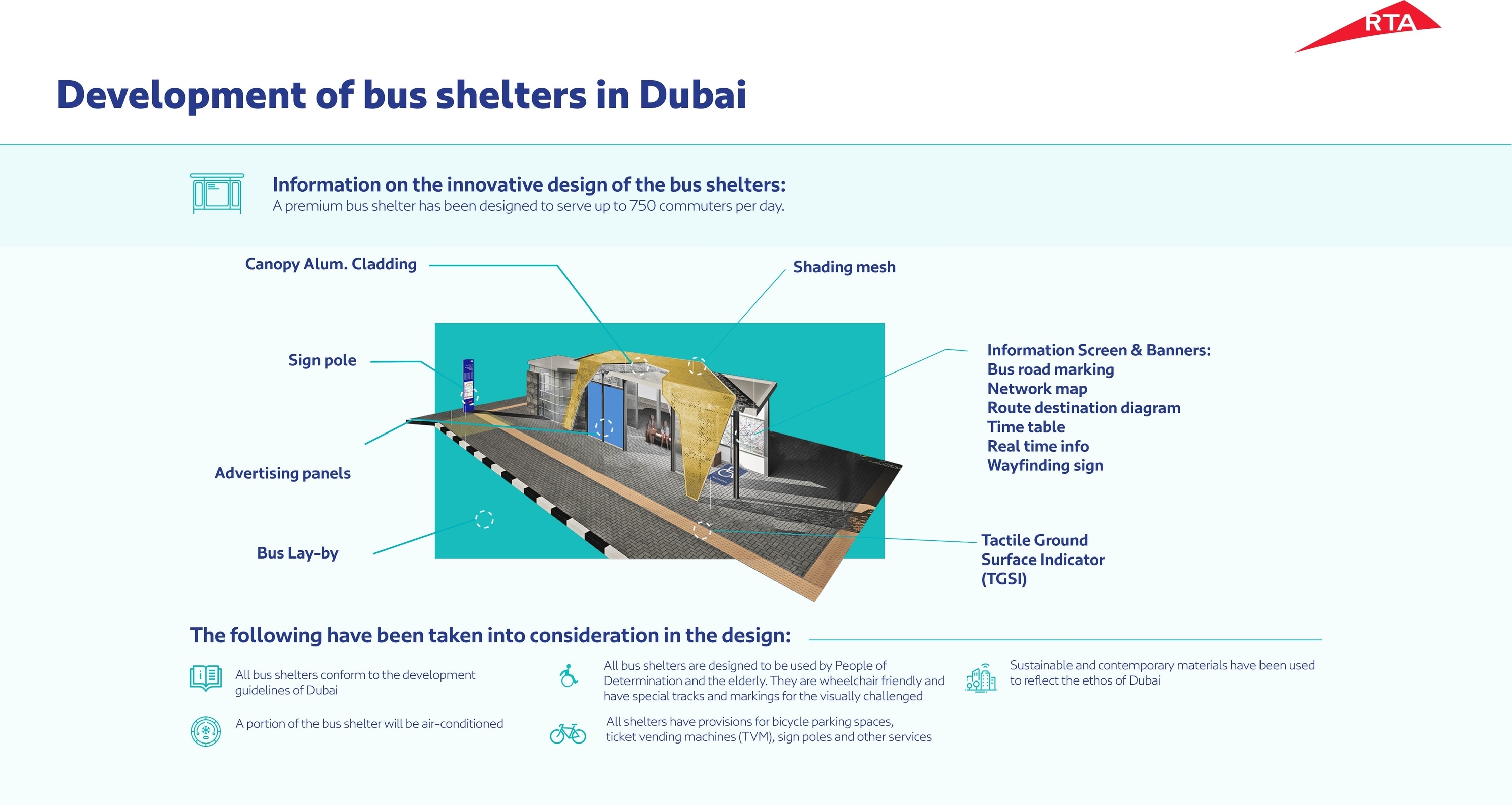 According to Al Tayer, RTA received six proposals from local and international investors, with four firms having passed the technical and financial assessment.
The new-gen bus shelters feature "a stylish modern design that forms a blend between a practical interior and dazzling exterior". Al Tayer said that apart from that various constructional elements have been used to serve and form part of the architectural design of shelters.
"The construction of shelters is part of RTA's ongoing efforts to upgrade the public transport sector and set up a robust and integrated infrastructure to rely on", Al Tayer added.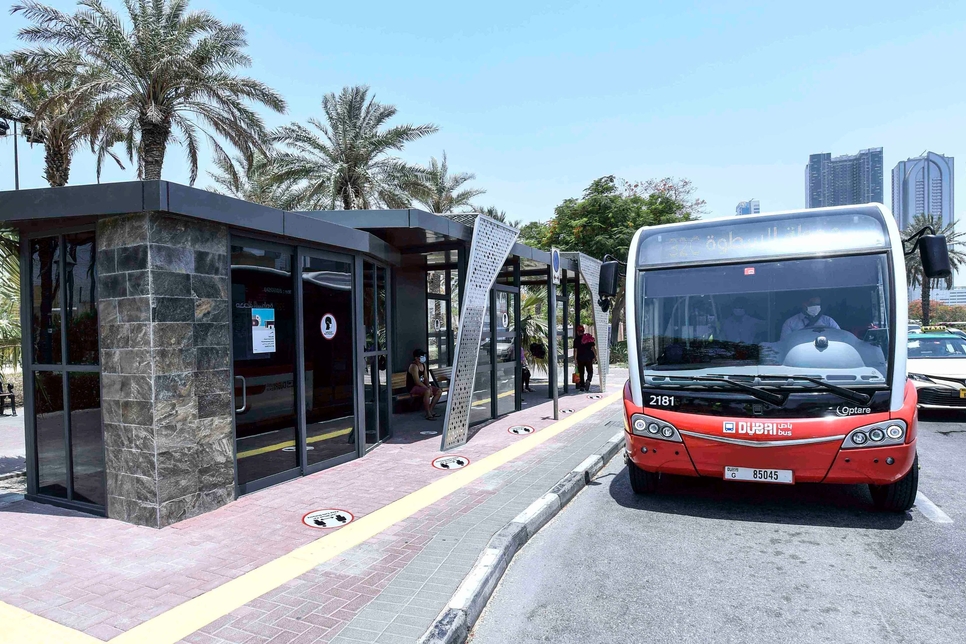 Talking about the innovative design, Al Tayer explained: "The design of the new bus shelters conforms to Dubai Code for People of Determination as they make room for wheelchairs and tracks for visually challenged individuals.
"It consolidates "My Community ... A City for Everyone" initiative of His Highness Sheikh Hamdan bin Mohammed bin Rashid Al Maktoum, Dubai Crown Prince and Chairman of the Executive Council, aimed at transforming the entire Dubai into a friendly city for people of determination by 2020."