PICTURES: Abu Dhabi Municipality develops 51 play areas worth $5.33m
Development works included installing equipment, lighting, as well as rubber floors covering an area of 11,500m2
The Municipality of Abu Dhabi City, through the City Centre Municipality, has completed development works and improvement works at 51 multipurpose playgrounds in public parks and residential neighbourhood parks on Abu Dhabi Island at a total cost of $5.33m (AED19.6m).
The development works aim to provide recreational spaces for families, enhance health of the community, and provide sports facilities, which are among the goals of the Abu Dhabi City Municipality in line with the vision of creating a modern and promising capital, and strengthening Abu Dhabi's reputation.
The development works included installing sports and game equipment, creating umbrellas, installing furniture for play areas, installing lighting for play areas, and developing new rubber floors, covering an area of​​11,500m2.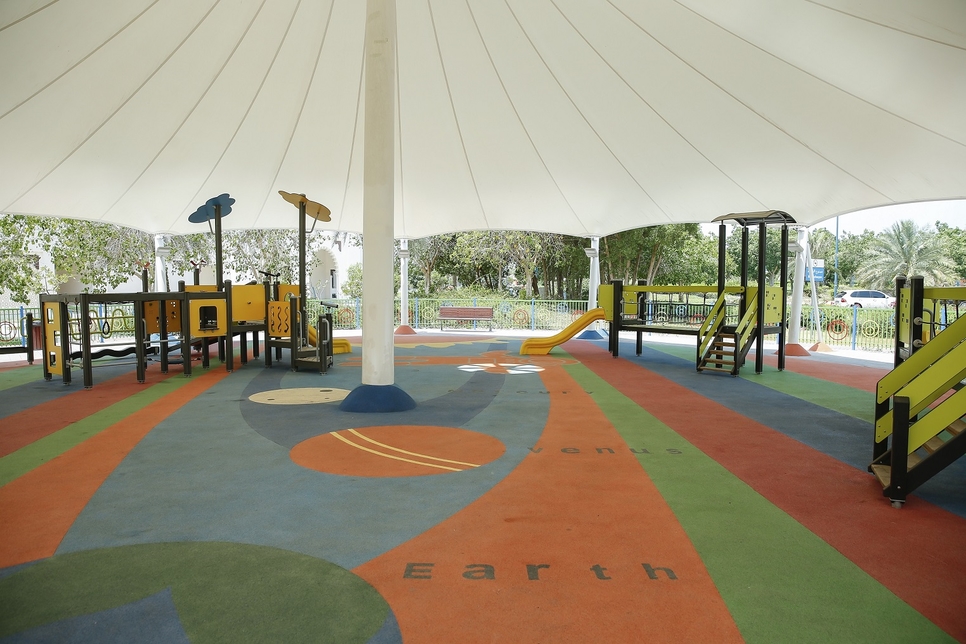 The casting of rubber floors consisted of two layers: the bottom and the surface. The bottom layer comprises rubber granules manufactured from used car tires, according to the UAE's sustainability criteria, and in line with efforts to reuse rubber materials produced in factories within the country.
The surface layer consists of natural rubber granules that are imported from outside the state, and are mixed with adhesive materials and poured onto the floors of the play areas. The rubber floors absorb the shock of trips, falls, and provide safety for children and families using the game areas.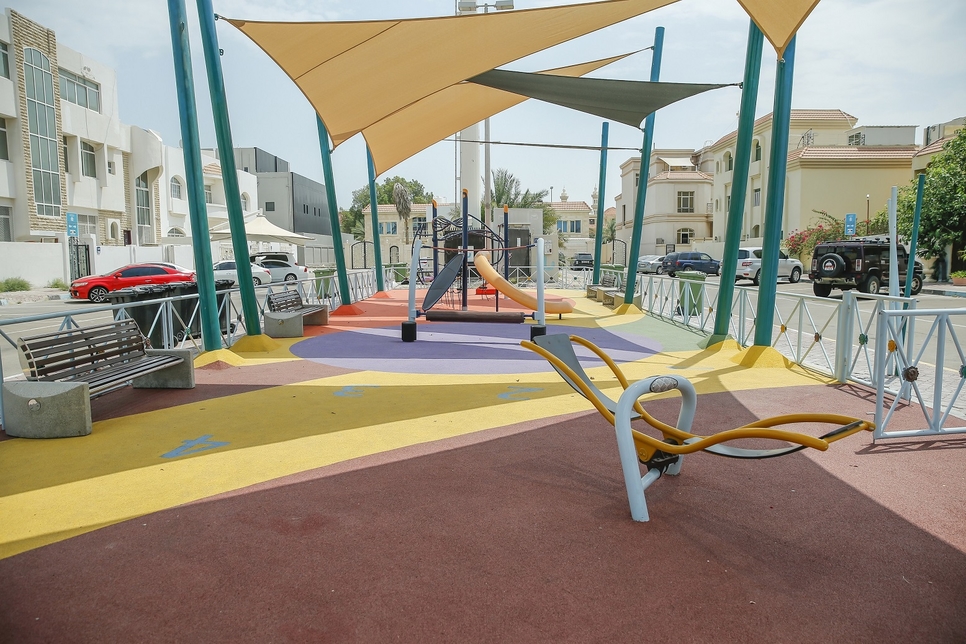 The works were carried out inside the main parks on the Abu Dhabi Corniche and the gardens of the residential neighbourhoods within the residential areas of Abu Dhabi Island.
The development works were implemented in the Heritage Park, the Official Garden, the Lake Park, the Family Garden, and the City Garden, as well as games areas in the hookah park, a games area in the airport park, a multi-purpose playground in the dolphin park, and a playground in the old Postal Park, a volleyball court in the family park, among other parks in Abu Dhabi Island.