ADM installs infrastructure facilities at parks, gardens in Shahama
The facilities include benches, water coolers, and trash bins being installed within the geographical scope of the centre
Abu Dhabi City Municipality (ADM) through Shahama Municipality Centre has installed several infrastructure facilities at parks and gardens in the UAE capital across areas including Al Rahba, Al Bahia, Shahama, Al Samha, and Yas Park.
ADM has fixed benches, water coolers, and trash bins in several parks and gardens within the geographical scope of the centre to provide recreational spaces for the visitors, and upgrade the cultural appearance of parks and gardens in Abu Dhabi.
As part of the project, ten tables with four wooden chairs each and metal legs were installed in Al Rahba and Shahama 3 parks, while 21 waste bins were fixed in Al Bahia garden.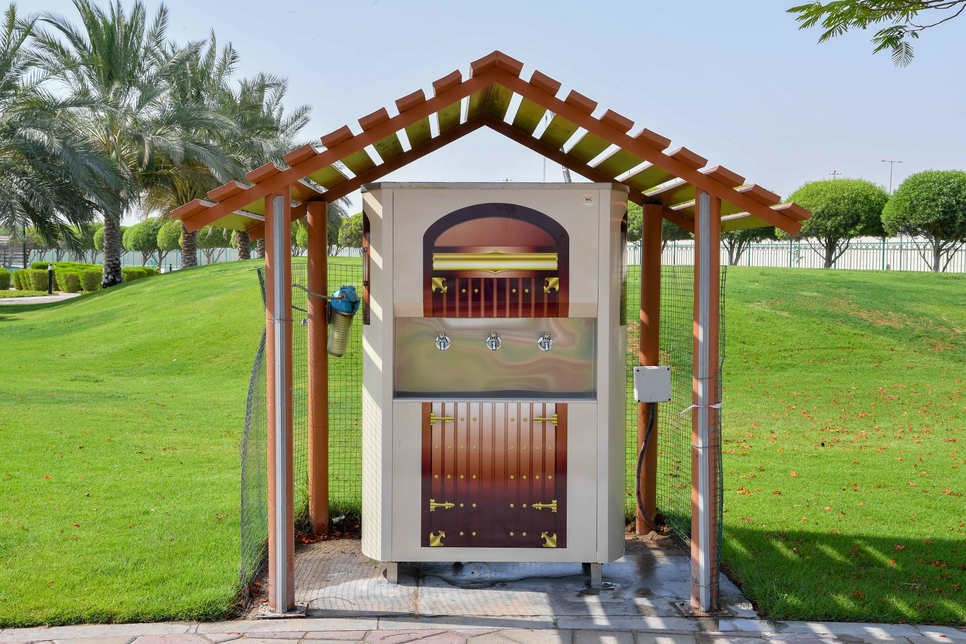 These installations have been fixed on concrete bases that comply to the specifications approved by ADM.
Additionally, 18 seats and 20 waste baskets were fixed in Yas Island.
Twenty water coolers were installed and distributed in Al Rahba, Al Bahia, Shahama 1, Shahama 2, Shahama 3, and Al Samha gardens. The coolers typically feature heritage style design that again meet with the specifications aligned by ADM.