PICTURES: Abu Dhabi Crown Prince visits Barakah Nuclear Energy Plant
During Sheikh Mohamed's visit, ENEC CEO, Mohamed Al Hammadi announced that the construction of Unit 2 was completed
HH Sheikh Mohamed bin Zayed Al Nahyan, Crown Prince of Abu Dhabi and Deputy Supreme Commander of the UAE Armed Forces visited the Barakah Nuclear Energy Plant to review the progress being made on the Arab World's first peaceful nuclear energy plant.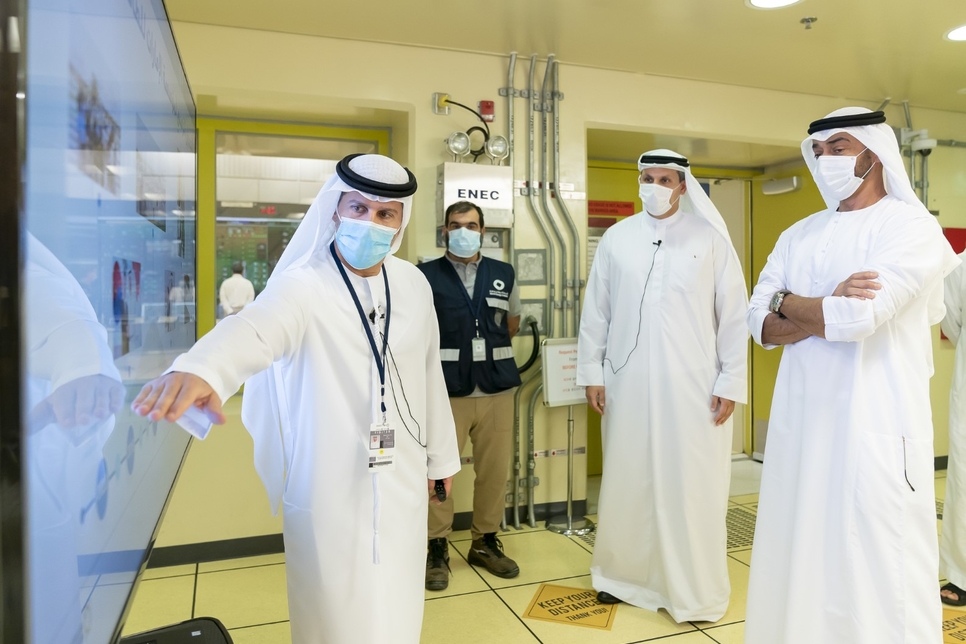 HH Sheikh Mohamed was accompanied during the visit by HH Sheikh Nahyan bin Zayed Al Nahyan, chairman of the board of trustees of Zayed bin Sultan Al Nahyan Charitable and Humanitarian Foundation, HH Sheikh Hamdan bin Mohamed bin Zayed Al Nahyan; Sheikh Sultan bin Khalifa Bin Zayed Al Nahyan, advisor to H.H. President of the UAE; Dr. Sultan bin Ahmad Sultan Al Jaber, Minister of State; and Mohamed Mubarak Al Mazrouei, Under-Secretary of the Abu Dhabi Crown Prince's Court.
During the tour of the plant, the Abu Dhabi Crown Prince was welcomed by Khaldoon Al Mubarak, chairman of the Emirates Nuclear Energy Corporation (ENEC); Mohamed Al Hammadi, CEO of ENEC; Ali Al Hammadi, CEO of Nawah Energy Company (Nawah); and Nasser Al Nasseri, CEO of Barakah One Company.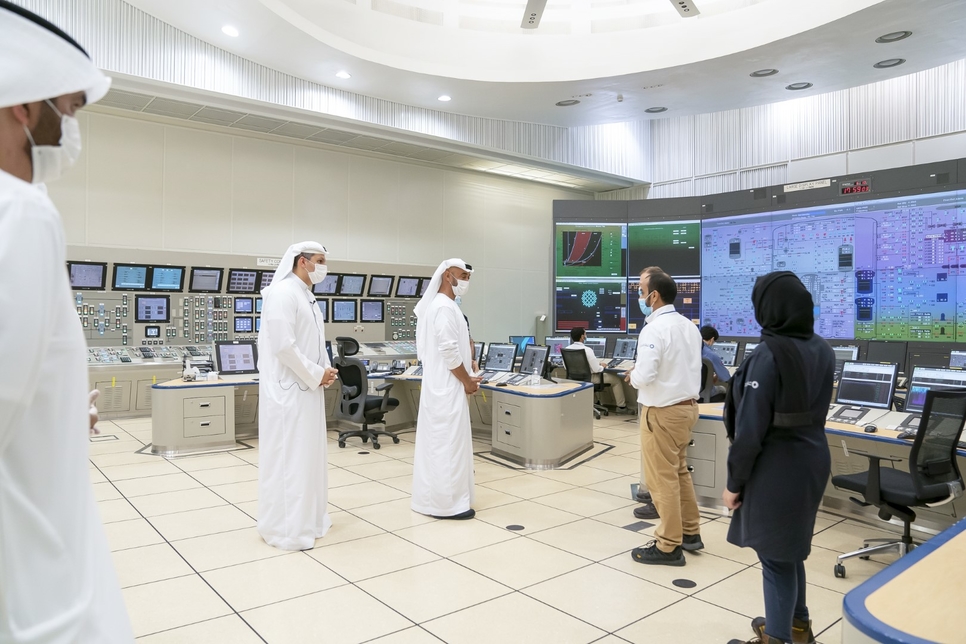 The plant will soon start generating clean electricity around-the-clock for the UAE, the UAE's state-held Emirates News Agency, reported.
As part of the visit, Sheikh Mohamed was briefed on the historic milestones achieved over the past eleven years by ENEC and its subsidiaries Nawah and Barakah One Company, alongside its key partners the Korea Electric Power Corporation (KEPCO), ENEC's joint venture partner, and Korea Hydro and Electric Power (KHNP).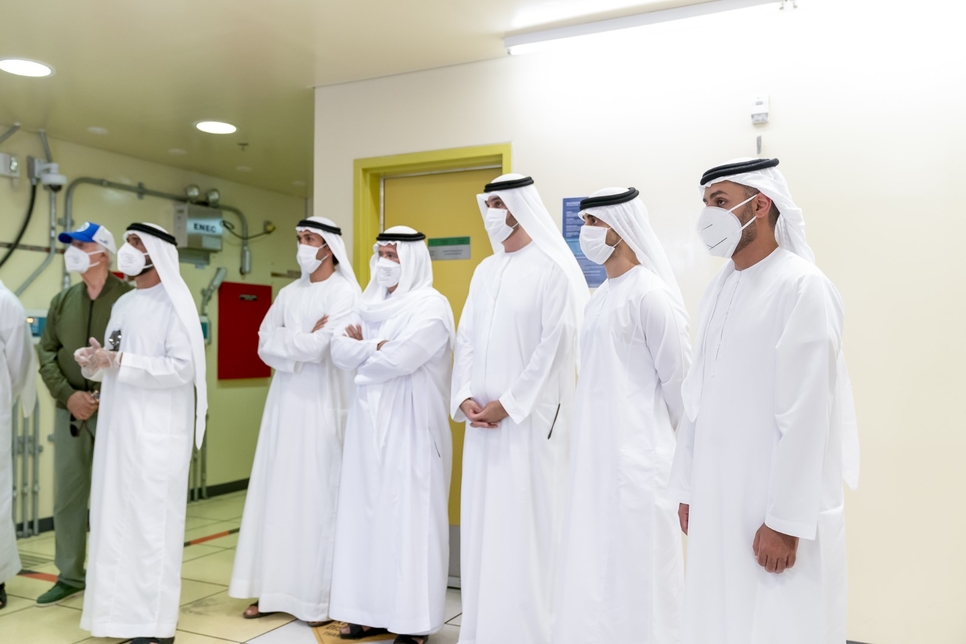 Following the briefing, the delegation visited the Main Control Room of Barakah Nuclear Energy Plant Unit 1, which is in the advanced stages of testing in preparation for start-up. With the operational start of the unit, the UAE will produce clean electricity from nuclear energy for the first time in the nation's history.
Sheikh Mohamed met the operating crew, comprising UAE national and international experts, who are certified and licensed to safely operate and control the reactor.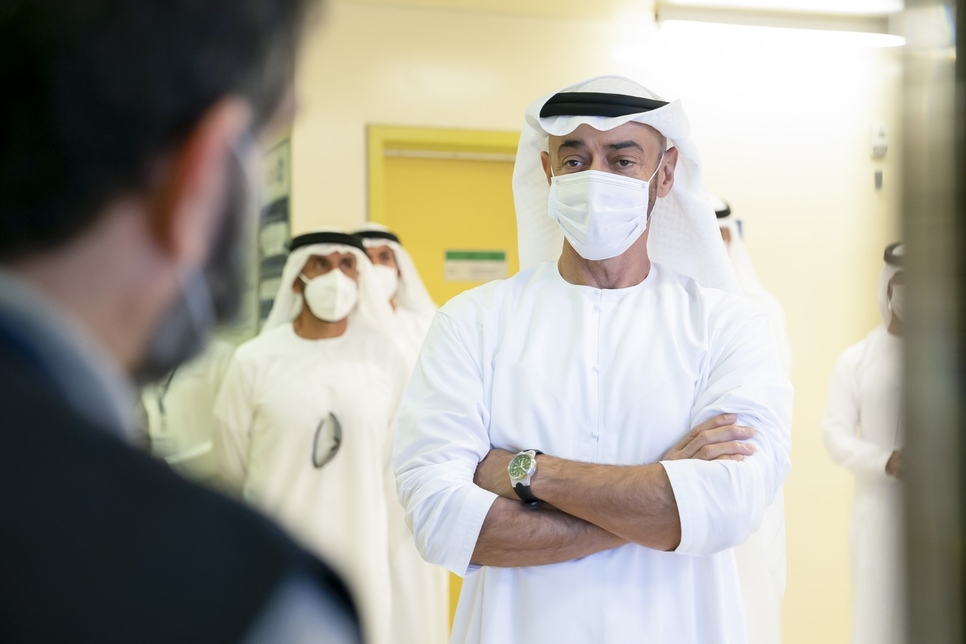 The Abu Dhabi Crown Prince also toured Units 2-4 of the plant. During the visit, ENEC CEO Al Hammadi announced that the construction of Unit 2 was completed in accordance with the highest global standards of quality and safety.
The plant will be handed over to Nawah Energy Company to complete all of the operational readiness preparations as part of the process towards receipt of the Operating License from the Federal Authority for Nuclear Regulation (FANR).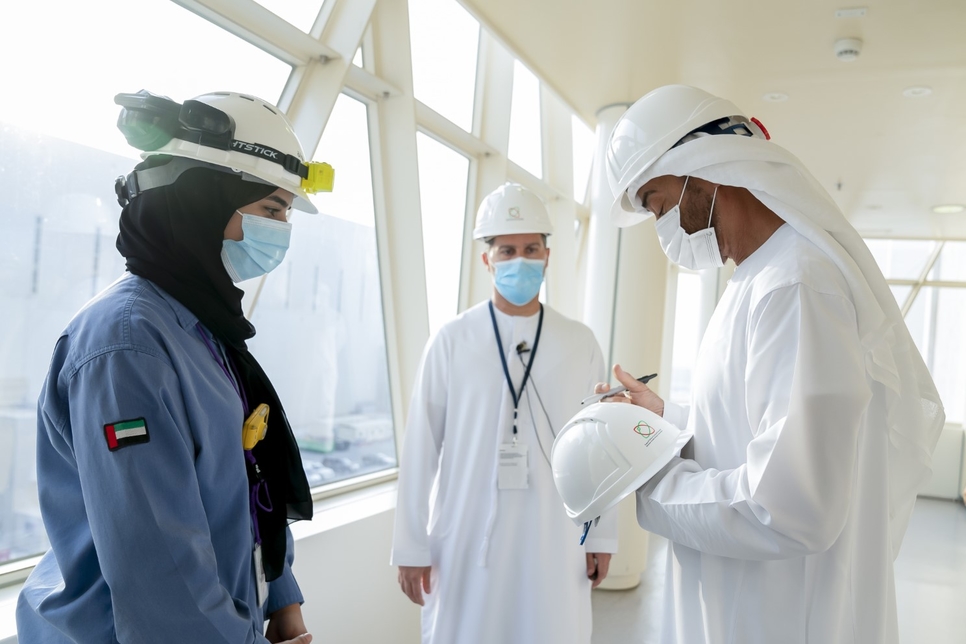 During the visit, Sheikh Mohamed, said: "The expertise, dedication, and commitment of our talented UAE Nationals, working side-by-side with our international experts, is a shining example of the UAE's resilience and ability to deliver world-class national infrastructure projects safely, despite the current challenges we and the global community faces as a result of the COVID-19 pandemic."