Construction on Union Coop's Al Warqa City Mall 92% complete
Union Coop is working alongside the Dubai RTA) to implement the roads surrounding the mall and the link to Tripoli's main street
Dubai-based consumer cooperative Union Coop, has marked 92% completion on its Warqa'a City Mall, which is being built at a cost of $58.5m (AED215m), by the company's investment division.
Upon completion, the mall, which is based on the framework of Union Coop's plan for strategic expansion and increasing its outreach, will increase its strategic merchandise stock to 20%.
Located in Al Warqa'a 3 in Dubai, the mall will overlook the Tripoli Street that separates Al Warqa'a area from Mirdif and leads towards Emirates Road.
Talking about the location of the project, HE Khalid Humaid Bin Diban Al Falasi, CEO of Union Coop, said: "The strategic location enables the mall to serve a large segment of the population in the region."

The Warqa'a City Mall project comprises two basements, ground, first floor, and an office floor with a total built-up area of 62,542.3m2. Two basement floors and part of the ground floor are allocated to parking lots, with the total being 671. These are divided between 224 and 223 on second and first basement floors, respectively.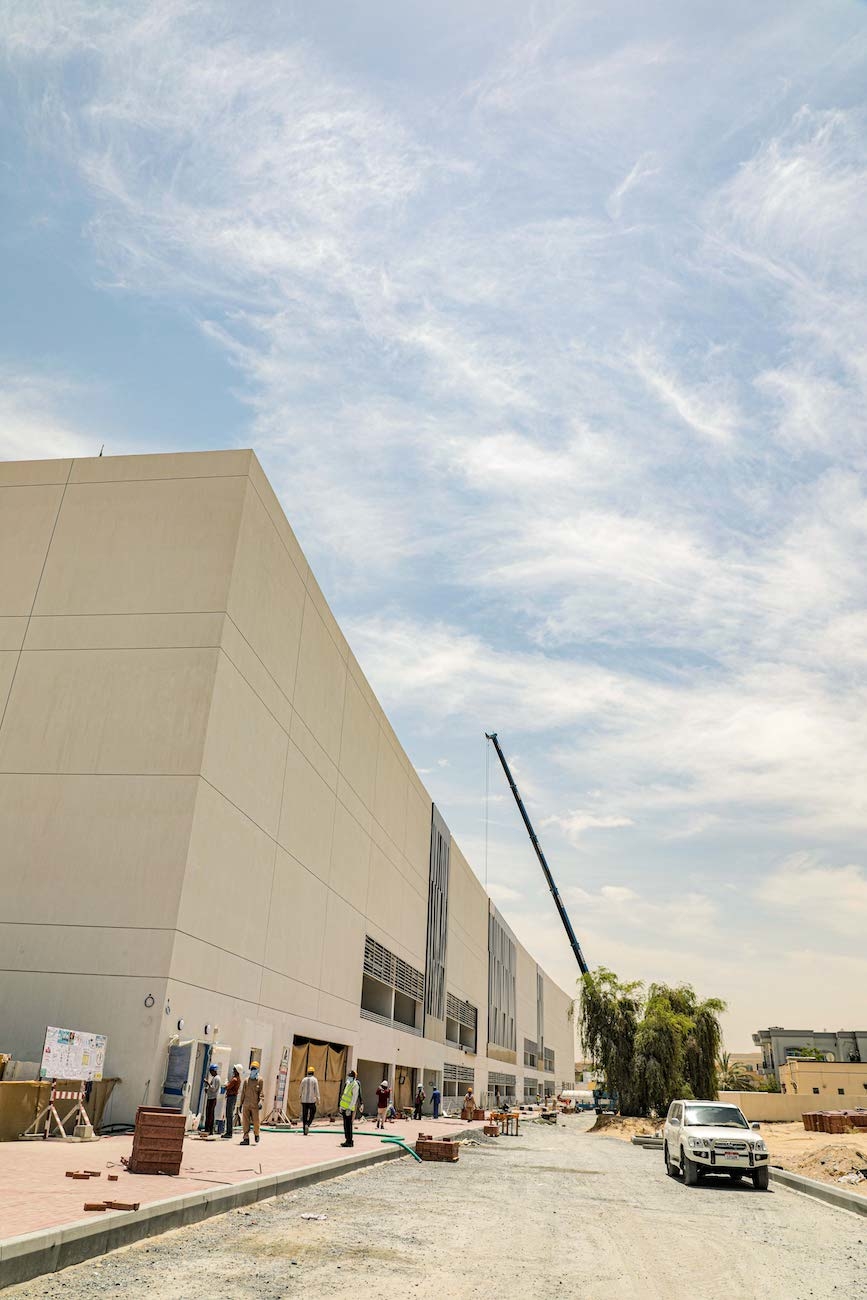 The mall will also be home to 44 stores with an area of 5,264.3m2, divided into 26 stores on the ground floor and 18 on the first floor.
Union Coop said that it has been working alongside the Roads and Transport Authority (RTA) in Dubai to implement the roads surrounding the mall as well as the link to Tripoli's main street. These infrastructure works are being carried out at a cost of $6.8m (AED25m), with the works being 20% complete. All road works are expected to be completed by mid-July.

The Al Warqa'a City Mall project has been at the final finishing stages and is being inspected by Dubai Electricity and Water Authority (DEWA) to connect it to electricity.
Works have already begun on the showroom shelves and refrigeration units, and the project will be delivered by the contractor in the middle of July 2020.