Kleindienst Group constructs year-round "Raining" Street in Dubai
The street will be constructed at The Heart of Europe in a manner to reduce the temperature to 27°C in summer
UAE developer Kleindienst Group, which is progressing works on the $5bn (AED18.3bn) master-planned leisure tourism island destination The Heart of Europe, is working on making it rain at the destination via a 1km long sustainable 'Raining Street' project that will offer rainfall throughout the year.
The street will be constructed in a manner to reduce the temperature to 27 degrees celsius during the summer season, providing enough cooling.
The Raining Street will feature restaurants and retail outlets and is backed by Fraunhofer Institute, which is Europe's largest application-oriented research organisation.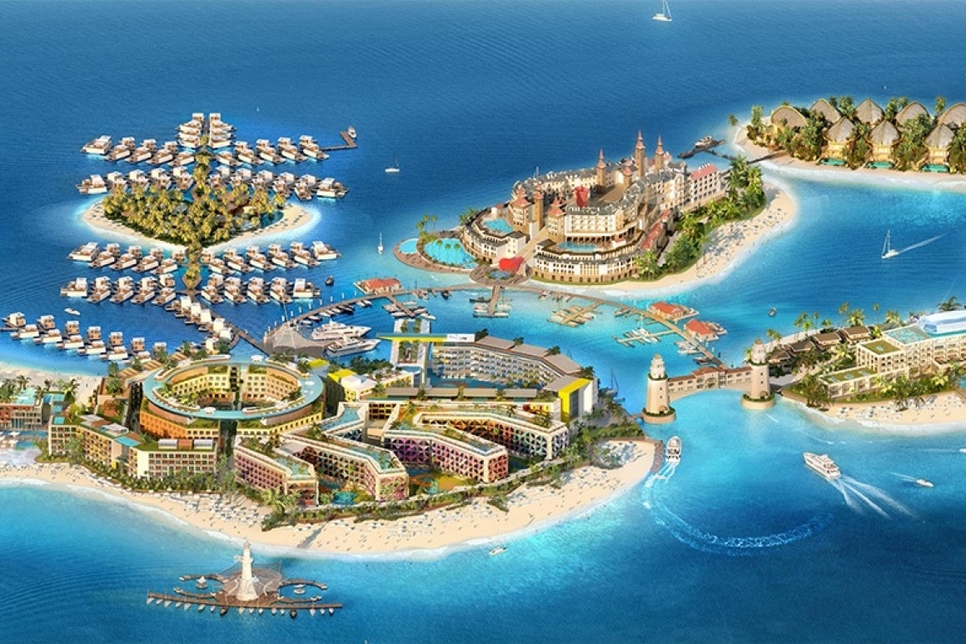 Speaking about the project, chairman of Kleindienst Group, Josef Kleindienst, said: "After years of research and testing, we are now constructing the Raining Street that we expect to deliver as part of the Phase 1 development later this year."
The street is inspired by a 150-year-old architectural concept of Camillo Sitte, an Austrian architect, who proposed to build cities where everything was located at walking distance.
"We are following Sitte's concept of cities built with streets and boulevards within walkable distances. But to be able to walk from one place to another you should have the right climate, which can be made possible through appropriate technology which will help create an outdoor climate-controlled area," Kleindienst said.
"Fraunhofer engineers asked us if we wanted to reduce the temperature as other buildings and malls through the use of cold air, or cold water in the form of rain. We opted for rain; we knew people would love it, especially in the summer season."
Explaining how the project will work, Kleindienst said: "As soon as the temperature goes above 27 degrees celsius on the island, cold water in the form of rain will fall from top of the buildings through concealed pipes. We have started the engineering works to set up the Raining Street, as the buildings take shape alongside."
Kleindienst Group, which ensures sustainability across its elements and throughout its operations at The Heart of Europe, has announced that the Raining Street will use solar energy and produce zero-carbon emissions.
The street will be located on the Main Europe island, next to the Portofino family hotel, Marbella hotel and the Côte d'Azur resort at the island destination.