Saudi's Prince Faisal inspects works in Al-Jawf governorate
HRH Prince Faisal inspected the 3,600metre-long expansion works that took place along King Faisal bin Abdulaziz Road
The Governor of Saudi Arabia's Al-Jawf region, HRH Prince Faisal bin Nawwaf bin Abdulaziz, continued his tours in the region to inspect the ongoing projects in the governorate and listen to the needs of Saudi citizens.
HRH Prince Faisal inspected the projects being implemented in Tabarjal Governorate, including municipal projects; and the 3,600metre-long expansion works that took place along King Faisal bin Abdulaziz Road from the eastern side, among others.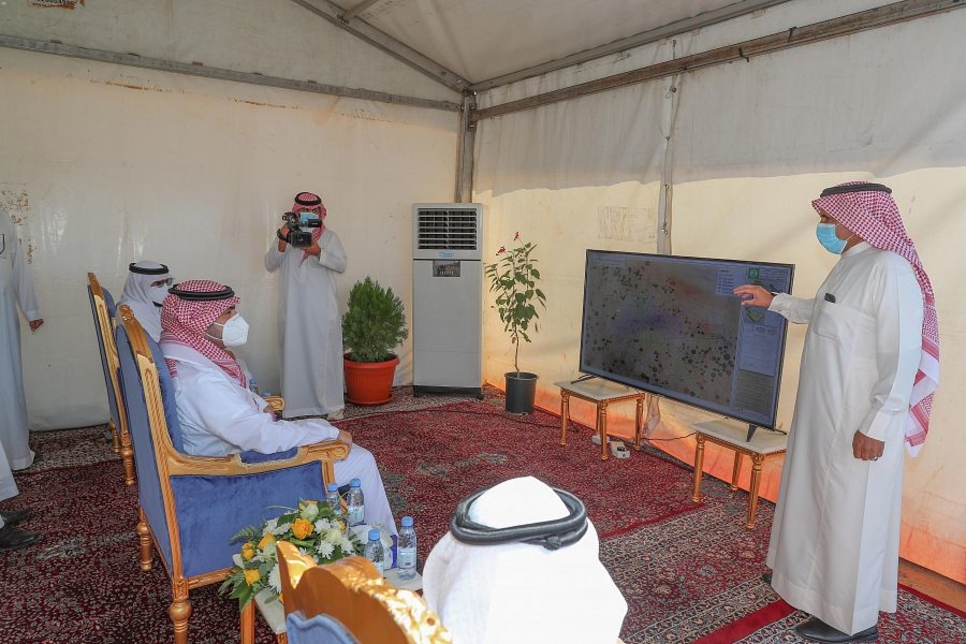 The governor also inspected expansion works carried out on the Prince Nayef bin Abdulaziz Road from the southern side; and the 4,000m expansion of the link with the ring road.
In addition, the Emir of the Al-Jawf region also inspected neighborhoods in the Tabarjal Governorate and viewed the asphalting of projects being implemented by the Tabarjal municipality on the roads and streets.
HRH Prince Faisal was accompanied by the undersecretary of the Emirate, Hussein bin Muhammad Al Sultan; and was received by the governor of Tabarjal, Ubaid bin Al-Fulaih Al-Harbi, according to the state-run Saudi Press Agency.