Barakah Nuclear Plant connects to grid, supplies first clean electricity
Nawah Energy started off operations at Unit 1 of the Arab world's first nuclear plant in the end of July 2020
UAE's Barakah Nuclear Energy Plant has marked another milestone, as Unit 1 of the Arab world's first nuclear plant connects to the UAE's transmission grid and dispatches clean electricity for the first time.
Nawah Energy, a subsidiary of the Emirates Nuclear Energy Corporation (ENEC) in partnership with Abu Dhabi Transmission and Despatch Company (TRANSCO) — a subsidiary of Abu Dhabi National Energy Company (TAQA) connected Unit 1 to the grid, state-held Emitates News Agency (Wam), reported. 
As part of the process, the generator in Unit 1 was integrated and synchronised with the requirements of the UAE's national electricity transmission grid.
In the end of July 2020, Unit 1 had started-off operations. Following its start-off, the operations team has run a series of tests, steadily increasing the power levels to generate the first megawatts of baseload electricity produced by the plant, which is located in the Al Dhafrah region.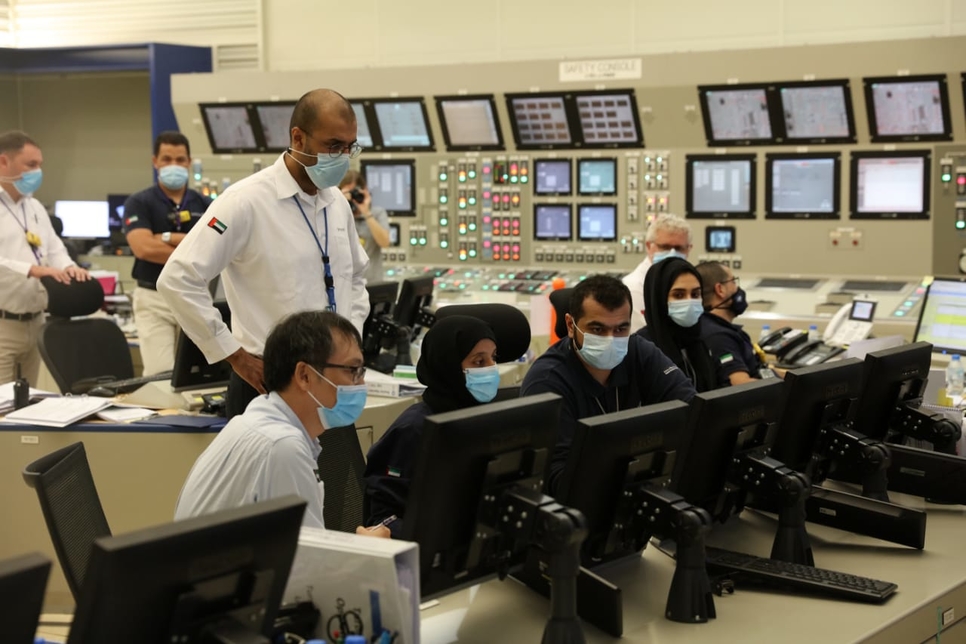 Commenting on the milestone, CEO of ENEC, Mohamed Ibrahim Al Hammadi, said: "The safe and successful connection of Unit 1 to the UAE grid marks the key moment when we begin to deliver on our mission to power the growth of the nation by supplying clean electricity, around the clock.
Al Hammadi stressed that upon completion of the remaining three units, the nuclear energy plant will cater to 25% of the UAE's total power need for at least the next 60 years.
TRANSCO has constructed 952 kilometres of 400 kV overhead lines to connect the Barakah Nuclear Energy Plant Unit 1 to the Abu Dhabi electricity grid along with prime contractor and joint venture partner the Korea Electric Power Corporation (KEPCO).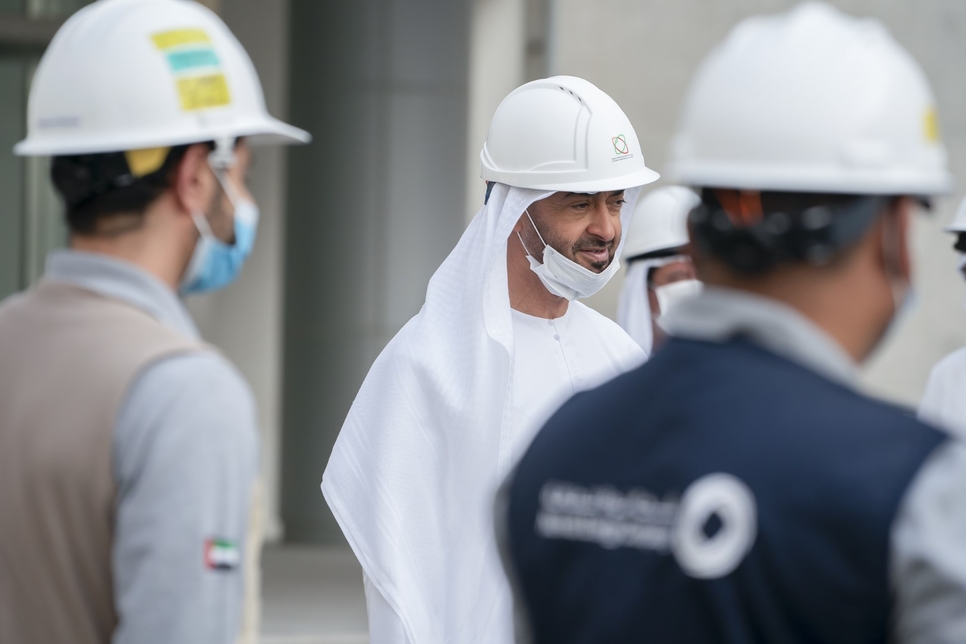 Now that the integration and connection has been completed, Unit 1's nuclear operators will begin the process of gradually raising the power levels, known as Power Ascension Testing (PAT).
Upon completion of the process, Unit 1 will deliver, at full capacity, abundant baseload electricity to power the growth and prosperity of the UAE for decades to come.
ENEC recently announced the construction completion of Unit 2, with operational readiness preparations now underway by Nawah.
Meanwhile, construction of Units 3 and 4 are in their final stages, with Unit 3 being 93% and Unit 4 being 86% complete. Together the project is 94% complete.