Construction begins on final phase of Bahrain International Airport
Phase 2 involves building three gates in the western part of the new terminal that requires the demolition of the eastern part
Construction work on the final phase of the Bahrain International Airport's new Passenger Terminal has commenced, with the project being flagged-off by the kingdom's Minister of Transportation and Telecommunications and Bahrain Airport Company (BAC) Chairman, Kamal bin Ahmed Mohammed.

The state-held Bahrain News Agency (BNA), reported that the project will see the eastern section of the current terminal being demolished. The space will make way for the western part of the new facility, which is currently being built adjacent.

The main contractor of the project is Dubai Financial Market-listed Arabtec and Turkish airport operation and services firm, TAV.

Speaking at the ceremony, also attended by the CEO of BAC, Mohamed Yousif Al Binfalah, the minister stressed on the progress made during the first phase and the 'Team Bahrain' spirit of everyone involved with the project, noting that the work was completed without disrupting operations at the existing terminal.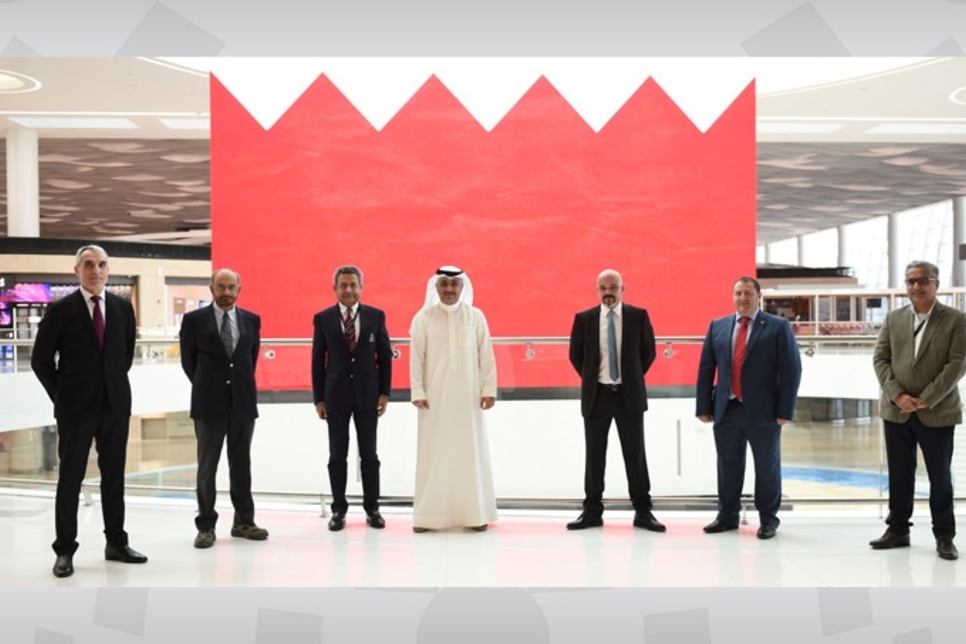 He futher emphasised the importance of maintaining high standards while working on the remaining sections of the new terminal.

Mohammed said: "As per the agreement with the main contractor, and according to the planned timeline to complete the new Passenger Terminal, work on the second and final phase will start as soon as the first phase has been completed.

"The second phase of the project involves the construction of three gates in the western section of the new terminal, which requires the demolition of the eastern part of the existing airport."

As part of the launching ceremony, the minister and other officials toured the eastern section of the new terminal, where they were briefed on the latest project developments, including the remaining stages of construction to be carried out.

According to the minister, the Airport Modernisation Programme is one of the most important national development projects in the Kingdom's history.
AESG, a specialist consultancy is providing the LEED certification management, independent commissioning agent services, and construction supervision, in addition to carrying out energy and daylight modelling for the project, preparing specialist studies related to energy efficiency and sustainability, conducting water calculations, preparing site specific reports and operational strategies, and assisting with material selection and procurement