Bahrain's Diyar Al Muharraq begins handover of Al Bareh Villas
The developer appointed Dadabhai Construction to begin with the construction of the Phase 2 of the project
Diyar Al Muharraq, one of the largest real estate development companies in the Kingdom of Bahrain, has started with the handover of first batch of villas at the Al Bareh project.

During a ceremony attended by the chairman of Diyar Al Muharraq, Abdul Hakeem Al Khayat, officials from the company, and representatives of Real Estate Regulatory Authority (RERA), the keys were handed over.

The developer will gradually handover and deliver the remaining phases of the project in the coming weeks.

Al Bareh is the largest project currently in Diyar Al Muharraq, and is located on the west side of the city. The project also features wide and spacious internal road networks.

Plots and villas within the project are available for all nationalities on a freehold basis, these include four villa types, two seafronts, 'Dareen' and 'Es'hail' near the sea with plot areas ranging from approximately 480 to 950m2.

Commenting on the handover, Al Khayat said: "We are delighted to begin the handover phase of Al Bareh villas which we have managed to complete according to the pre-set schedule."

"This major step comes in line with our vision to support social, economic and environmental sustainability within the Kingdom's Economic Vision 2030."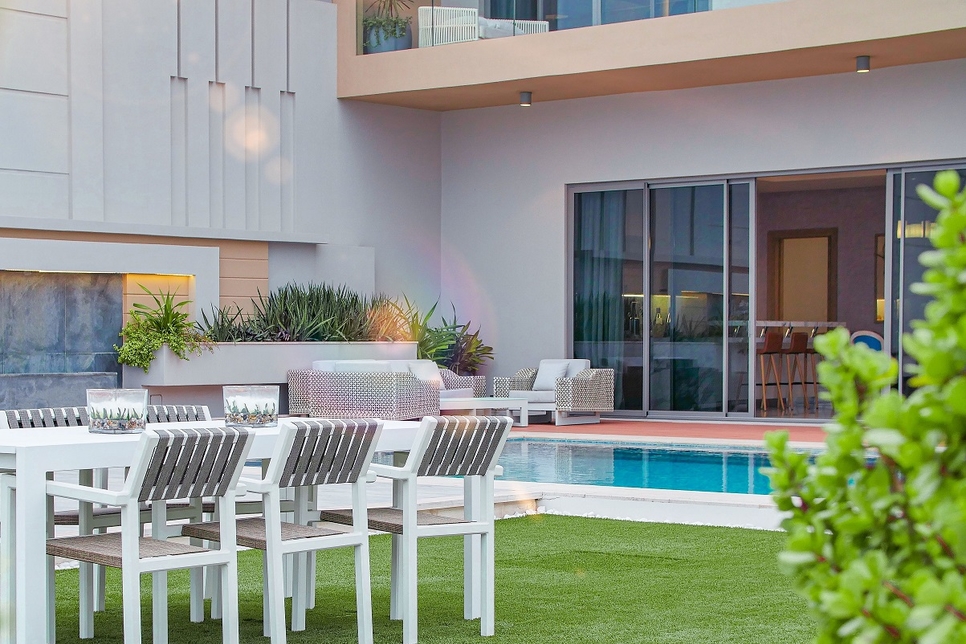 Meanwhile, CEO of Diyar Al Muharraq, Eng. Ahmed Alammadi, said: "This step is a major milestone, which comes in line with our goals of completing projects within a set timeframe, without any delay given the current circumstances with the widespread of the pandemic, enabling homeowners to move into their houses in Diyar Al Muharraq."

Diyar Al Muharraq has appointed HAJ to manage development works for the Al Bareh project, and contracted CCT as the main contractor of the project. CCT is also the supervisor of the completion of the secondary infrastructure works in the Phase 1 for the residential investment plots.

The developer also signed a cooperation agreement with Dadabhai Construction to begin with the construction of the second phase of the project, with responsibilities including paving and lighting of the roads, in addition to preparing the electrical, water, sewage, and telecommunication networks.

Additionally, the developer also assigned Chapo Construction to construct Al Bareh villas, DG Jones as financial consultants to the project, and AECOM as infrastructure consultants.

The project features many energy-saving features including LED lights, IoT capabilities as well as smart electricity meters.