Russia government to invest $10bn in Saudi Arabian megaprojects
Sovereign wealth funds of both nations in partnership to develop oil refineries, gas sites, and large factories
Russia's sovereign wealth fund will increase investment in Saudi Arabian megaprojects as part of a $10bn (SAR37.5bn) partnership with the kingdom's Public Investment Fund (PIF).
Russian Direct Investment Fund (RDIF) will "multiply" investment deals with the Kingdom of Saudi Arabia under the $10bn agreement.
Potential projects include oil refineries, petrochemical plants, gas sites, oilfield services developments, and the construction of large-scale factories.
READ: Saudi Aramco breaks ground on Russian research hub
Russia and Saudi Arabia are important members of Organisation of the Petroleum Exporting Countries and have formed an increasingly close partnership to stabilise the global oil market.
This firm alliance will see Russia-Saudi investment rise 2019 and 2020, following plans ironed out during Russia's first business mission of the year to the kingdom.
The trade mission to Riyadh included Russian businesses, such as petrochemicals outfit Sibur and submersible pump manufacturer Novomet.
READ: Russia to bid on Saudi Arabia's rail construction projects 'soon'
Russian executives met with top names in Saudi Arabia during their visit, including PIF managing director, Yasir Al-Rumayyan, Saudi Aramco chief executive officer, Amin Nasser, and unnamed leaders from petrochemical giant Sabic.
They also met Saudi Arabia's Minister of Energy, Industry, and Mineral Resources, Eng Khalid bin Abdulaziz Al-Falih, who praised the strong relationship between the two countries.
"We are looking forward to new deals already this year in such sectors as oil field services, petrochemicals, and gas chemicals," Al-Falih said.
"This visit builds on the ever-strengthening relationship between Russia and Saudi Arabia, especially in the sectors of energy and technology, fertilisers, research, and development, and on our joint effort to stabilise the global oil market."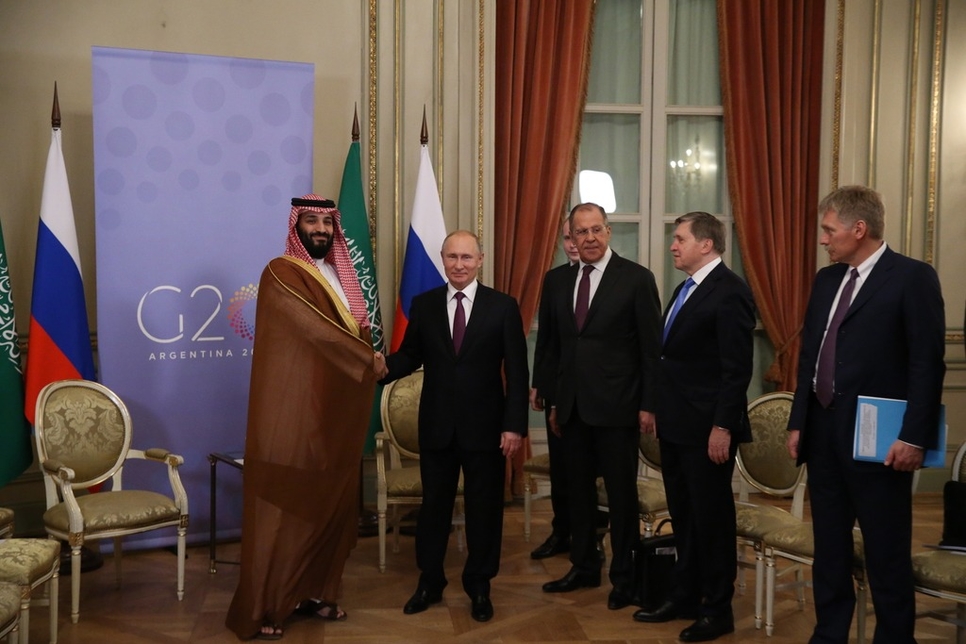 Chief executive officer of RFID, Kirill Dmitriev, said the commitment to invest $10bn through its partnership with PIF was a reflection of "ambitious plans" for development.
"As Saudi Arabia proceeds with its reforms and transformation, we see enormous potential in our partnership and expect investment levels to multiply by a significant factor this year and further in 2020," he added.
PIF and RDIF have a strong investment partnership worth billions of dollars and created a $2bn (SAR7.5bn) platform for energy and technology investments during HRH King Salman of Saudi Arabia's official visit to Moscow in 2017.