Arabtec expands Expo 2020 Dubai portfolio with $46m contract
C38 District, near Al Wasl Plaza, will be built by Arabtec Construction under a newly announced 13-month deal
UAE construction contracting giant Arabtec Holding announced it has extended its portfolio of work with Expo 2020 Dubai.
Arabtec Holding, which is listed on Dubai Financial Market, said its wholly owned subsidiary Arabtec Construction had been awarded a $46m (AED169m) deal from the world expo's organisers.
As part of the contract, Arabtec Construction will build the public realm space within Expo 2020 Dubai's C38 District, which is located "directly adjacent to Al Wasl Plaza".
Arabtec will immediately start working on site under the 13-month contract.
In a statement to the Dubai bourse, Arabtec said the project entails the construction of 29,000m2 of public spaces, which includes a 5,000m2 "iconic water feature", in addition to restaurants, utilities, associated soft and hard landscaping, and other water elements.
Commenting on the contract win, Arabtec's group chief executive officer, Hamish Tyrwhitt, said Expo 2020 Dubai deal "further demonstrates" the company's "core competency in the infrastructure sector".
"We are very pleased to be awarded our third major project as part of the [Expo 2020] masterplan," he added.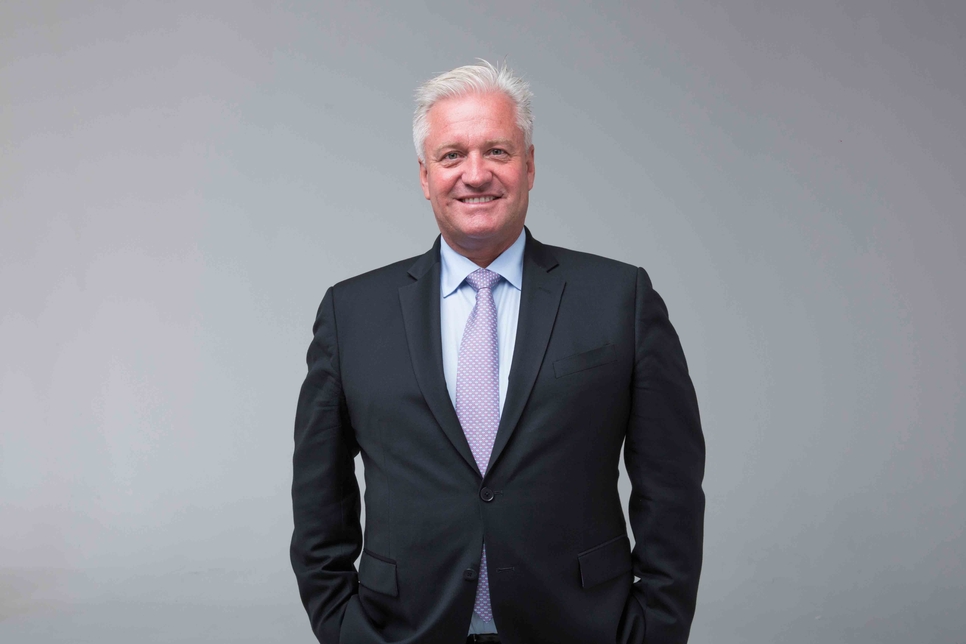 Hamish Tyrwhitt is group CEO of Arabtec Holding [© ITP Media Group / Rajesh Raghav].
Various Arabtec subsidiaries are involved with Expo 2020 Dubai, which opens its doors on 20 October, 2020. Arabtec Construction is already constructing public realm concourses and arrival plazas at Expo 2020 Dubai's site under an $84.7m (AED311m) agreement it was awarded in October 2018. In July 2017, the construction firm won a $96m (AED353m) deal to build Expo 2020 Dubai's UAE Pavilion (pictured).
Meanwhile, Arabtec subsidiary Emirates Falcon Electromechanical Co, also known as Efeco, is delivering mechanical, electrical, and plumbing work for the UAE Pavilion, which a listing on its website says is expected to complete in 2019.