The GCC's top 10 construction contract wins of January 2019
Besix, Saipem, Arabtec, and L&T were among the Gulf's most successful contractors last month
10. Riyadh Metro work picked up by UK cooling company
Airedale International Air Conditioning from the UK picked up work in the GCC last month, winning a $1.26m contract to supply air conditioning units for Riyadh Metro.
With the $23bn (SAR86.3bn) rail network making construction progress, Britain's Airedale was selected to supply its 'EasiCool' system for Riyadh Metro's 85 stations.
9.  Azizi Developments awards $58m contract

Dubai real estate developer Azizi Developments awarded UAE-based Chirag Contracting a $58.8m (AED216m) construction deal for three plots in Azizi Riviera and one in Al Furjan.
The contract is split in two: Part 1 is for Azizi Riviera and covers three plots covering a total land area of 7.14ha. Part 2 pertains to a plot in Al Furjan, Dubai, with a total built-up area of 2.2ha.
8. Galfar wins 993-day government contract
Galfar Engineering & Contracting picked up a $77.8m (OMR26.9m) government contract to set up water infrastructure in the sultanate.
The Omani contractor will construct water networks in Al Hamra and Bilad Sait, both in Oman's north-eastern governorate of Al Dakhiliyah.
Oman's Public Authority for Water awarded the contract, which will be completed in 993 days.
7. Damac-Arabtec partnership boosted by new contracts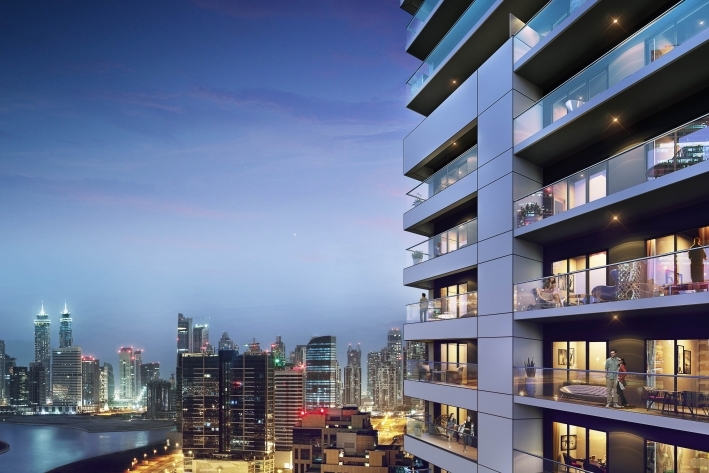 Arabtec Construction scored repeat business when Damac awarded the builder construction contracts worth $169.3m (AED622m) for Reva Residences and Vera Residences, both of which are located in Dubai's Business Bay.
Construction work on the 30-storey towers will begin immediately and last for up to 25 months, Arabtec Holding, the parent company, said.
Hamish Tyrwhitt, Arabtec Holding's group chief executive officer, said the repeat business demonstrated the "strength" of its relationship with development giant Damac.
6. L&T wins power packages for Saudi, UAE
The contracting arm of Larsen and Toubro (L&T) will build electricity substations in Dubai and Saudi Arabia, after securing a broader $298.7m contract from an unnamed Omani client.
Under an engineering, procurement, and construction (EPC) package, L&T will build an undisclosed number of 115kV substations in the kingdom.
Meanwhile, the L&T unit will deliver 132kV cable works for a substation in Dubai.
5. Orascom to build Saudi Arabia's first ISTP project

A consortium comprising desalination firms Metito, Riyadh-based water utility business Mowah, and Egypt builder Orascom has agreed to build a sewage treatment complex in Saudi Arabia.
It is the first independent sewage treatment plant project (ISTP) to be tendered to investors under a build-own-operate-transfer model in Saudi Arabia, reflecting the private sector's growing influence in the kingdom.
Located near Saudi's eastern seaboard in the city of Dammam, the ISTP will have an initial capacity of 200,000m³ per day. This can be increased by 75% to 350,000m³ if necessary.
4. Besix to build super-tall JLT skyscarper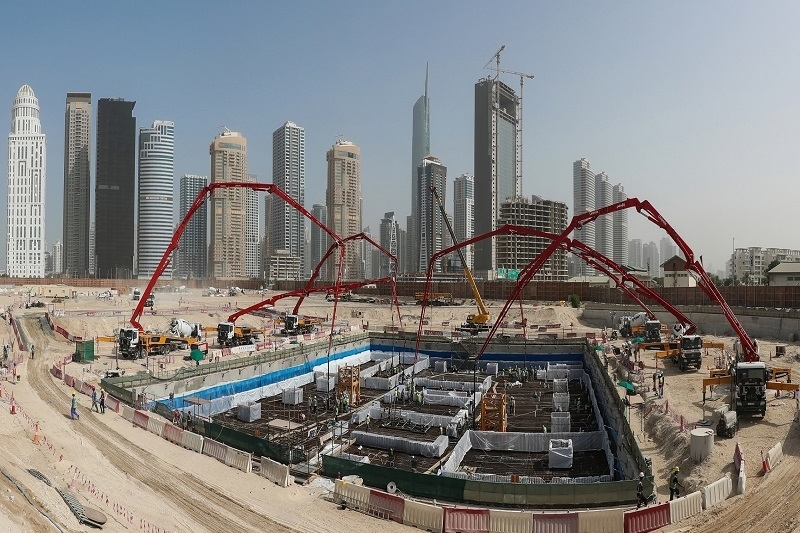 Belgium-headquartered contractor Besix picked up a deal to build Uptown Tower, the first skyscraper in Dubai Multi Commodities Centre's Uptown district.
While the value of the contract remains confidential, Olivier Crasson, Besix Contracting Middle East's general manager, called the win "significant" and described Uptown Dubai as "one of the most exciting" developments in the country.
Uptown Tower will have 78 floors and a faceted glass façade that filters out harsh glare.
3. Consortium to deliver Saudi's Shuqaiq water plant
Japan's Marubeni and Spain's Acciona won a contract to build, own, operate, and maintain a desalination plant in Shuqaiq, Saudi Arabia.
The Shuqaiq 3 Independent Water Project will generate 450,000m³ per day of water, serving two million people.
Marubeni said it was the largest reverse osmosis desalination plant with a Japanese investor. 
The water plant is expected to be completed in 2021.
2. Abu Dhabi's Masdar among winners for $500m Saudi wind farm
France's EDF and Masdar reportedly won a contract for the Kingdom of Saudi Arabia's Dumat Al Jandal renewable energy project last month.
It is claimed that the country's Renewable Energy Project Development Office received four bids from companies in five countries for the 400MW wind development in Al Jouf. 
1. Saipem wins Saudi Aramco's $1.3bn EPC contracts
Saudi Aramco has awarded two engineering, procurement, and construction (EPC) contracts to Saipem for development of the Berri and Marjan offshore oilfields.
Saipem's scope includes the design, EPC, installation, and implementation of subsea systems.
It will also build offshore pipelines, underwater cables, and umbilical cords, as well as manage the construction of platform decks and the steel frame, known as a jacket, that supports the deck of a rig.