Al Naboodah reveals runway revamp programme for Dubai's DXB
UAE contractor to implement 45-day "high-intensity" renovation at DXB, with southern runway due to close from 15 April
UAE contracting giant Al Naboodah Construction Group has been picked to work on the renovation programme that is due to kick off at Dubai International Airport (DXB) in April 2019.
Project works, to be implemented between 15 April and 31 May, 2019, will see the south runway of DXB – the world's busiest airport by passenger traffic – shut down for 45 days.
The live airfield project has led airlines to reschedule their flight plans, with Dubai carrier Emirates airline set to temporarily replace its Boeing 777 aircraft with Airbus 380 models for Dubai-Glasgow-Dubai flights.
Upgrade works will include the runway's resurfacing, with developer Dubai Aviation Engineering Projects (DAEP) commissioning Al Naboodah Construction Group for the project, which is expected to raise safety, capacity, and scalability at DXB.
Al Naboodah Construction Group said it has already rolled out "strict planning and pre-closure works" ahead of main activity commencement to "guarantee [that] enhancements are completed successfully and without delay".
Construction programme and activity schedule
Onsite, Al Naboodah Construction Group will work "around the clock" on what it described as a "high-intensity" project, with its activity schedule including the removal of 6,000 inset runway lights, and milling 407,000m2 of runway and taxiway surfaces.
At the second stage, Al Naboodah Construction Group will lay 158,000 tonnes (t) of wet-mix and 106,000 t of asphalt; and install 6,000 new LED lights, 245 guidance signs, and 12,000 new transformers and components. This will be followed by Stage 3, wherein components and software will be configured to work with the control tower.
In the final stage, Al Naboodah Construction Group will test, commission, and hand over the runway and precision landing systems back to DAEP.
Al Naboodah Construction Group is part of the larger Al Naboodah Group Enterprises, and will source concrete, wet-mix, and asphalt through its internal batching production facility Arcon. Plant and equipment will be delivered by its in-house plant supply specialist, National Plant.
The contractor has a strong track record in Dubai's aviation sector, and in 2010 built Concourse A at DXB's Terminal 3, the world's second-largest building by floor space that is dedicated to Emirates. With DAEP, Al Naboodah Construction Group has completed various runway renovations in the past, the most recent of which was an 80-day turnaround of the North and South Runways in 2014.
For the 80-day programme, Al Naboodah Construction Group deployed a workforce of 4,500 people and 1,225 plant items. Around 410,000m2 of asphalt was removed from existing runways, which were reconstructed using 400,000 t of wet-mix and 500,000 t of asphalt.
Al Naboodah Construction Group said it laid 1,500km of primary and secondary cabling for the north and south runways' airfield lighting and signage components, and also installed 12,500 lights and 500 airfield direction guidance signs for the operation. South Runway, which formed Phase 1 of the operation, was completed four days ahead of schedule on 26 May, 2014, whilst North Runway followed in Phase 2 on 20 July, 2014.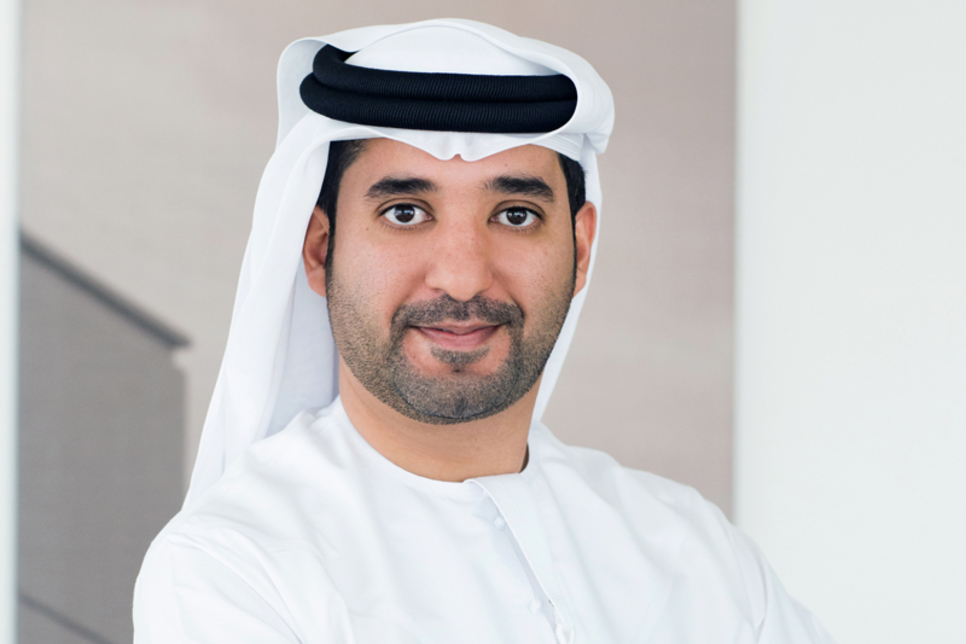 Commenting on Al Naboodah Construction Group's latest contract win, managing director, Senan Al Naboodah, said: "DXB is a central hub for activity and our renovation project will need to be a high-precision, hour-by-hour operation, with standby resources available for every item of major plant and equipment.
"DAEP is instrumental in driving this vision forward and accounting for contingency plans to ensure that any unforeseen circumstances do not impact the schedule of the project.
"We are proud to support one of the fastest growing economies in the world and the exemplary foresight of the UAE leadership. Expo 2020 Dubai promises to be an exciting time for Dubai and our industry as we welcome global businesses to showcase their value propositions."