Expo 2020 Dubai's Spain Pavilion to focus on tolerance, Arab world links
Reusable materials to build conical pavilion that will offer journey "through almost 800 years of Islamic rule in Spain" [pictures]
Expo 2020 Dubai's Spain Pavilion within the UAE megaproject's Sustainability District will focus on tolerance and offer a journey through time, exploring the era of "almost 800 years of Islamic rule in Spain from the eighth to the 15th centuries". 
Spain will explore "its interwoven history with the Arab world" through its cone-shaped country pavilion, which will be built with reusable materials – such as wood, iron, and fabric – and provide an eco-friendly way to keep cool.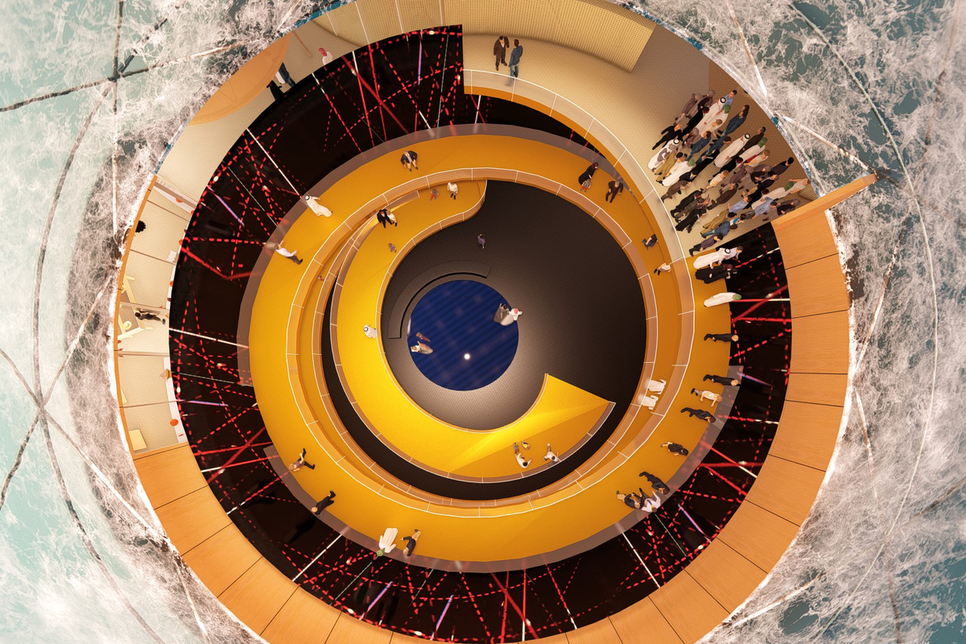 The conical shape of the structure is expected to provide increased air flow, with the "underground positioning of its exhibition area" also planned as naturally reducing temperatures. 
Key highlights of the pavilion will include urban squares scattered across the structure to offer a "Spanish-style break", as well as fixtures dedicated to underscoring Spain's position as a world leader in organ transportation and donation. 
Expo 2020 Dubai explained in a statement that the period of Islamic rule in Spain is recognised as "a progressive era that fostered tolerance between diverse peoples, [and] introduced a wealth of scientific, social and creative advances". The era, during which "literature, poetry, and architecture flourished", saw the establishment of libraries, colleges, and public baths. 
"The pavilion will delve into Spain's history of global discovery and exchange, becoming the first nation to voyage around the world and establish initial connections with Latin America," Expo 2020 Dubai's statement continued.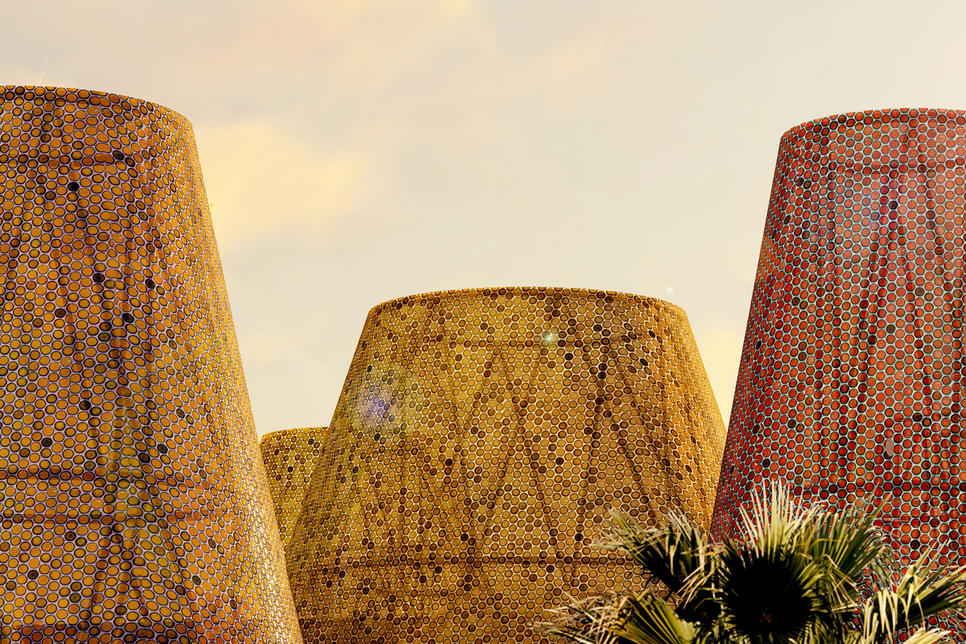 Madrid-headquartered Acción Cultural Española (AC/E) offers additional information about Expo 2020 Dubai Spain Pavilion's development plan. AC/E describes itself as "an agency that orchestrates public support for the promotion of culture, both in Spain and overseas". 
With the architectural theme of 'People and Places', design studio Amman-Cánovas-Maruri (Temperaturas Extremas Architectos) won the open contest arranged by AC/E for the Spain Pavilion.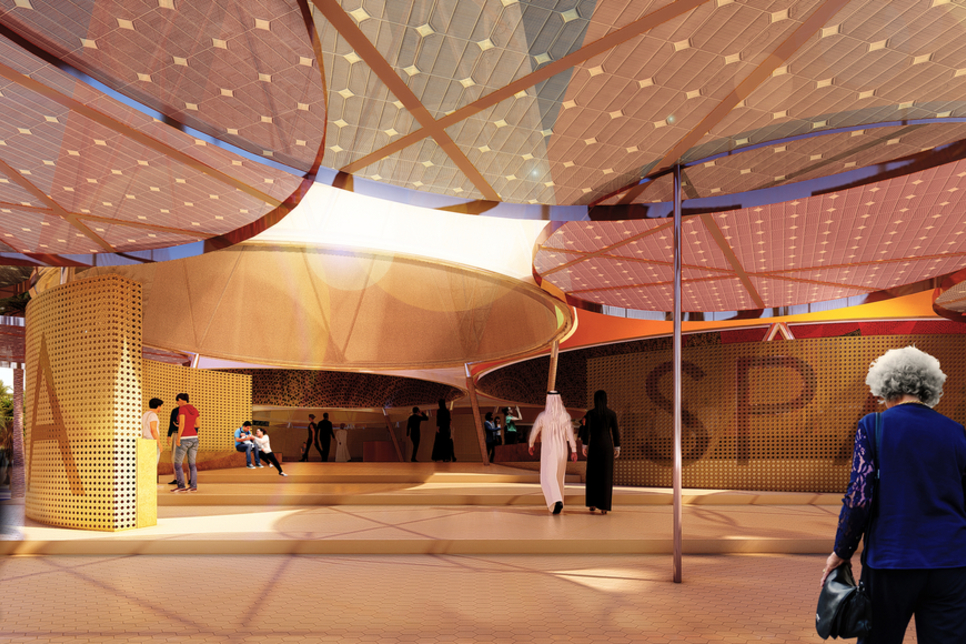 Expo 2020 Dubai's Spain Pavilion spans 6,000m2, and "gives prominence to a large square covered by a series of conical volumes that have a climatic function to temper the public space", according to AC/E. Domes have been designed for the structure, and they will be covered with materials referencing traditional insulation techniques, as well as "innovative solutions".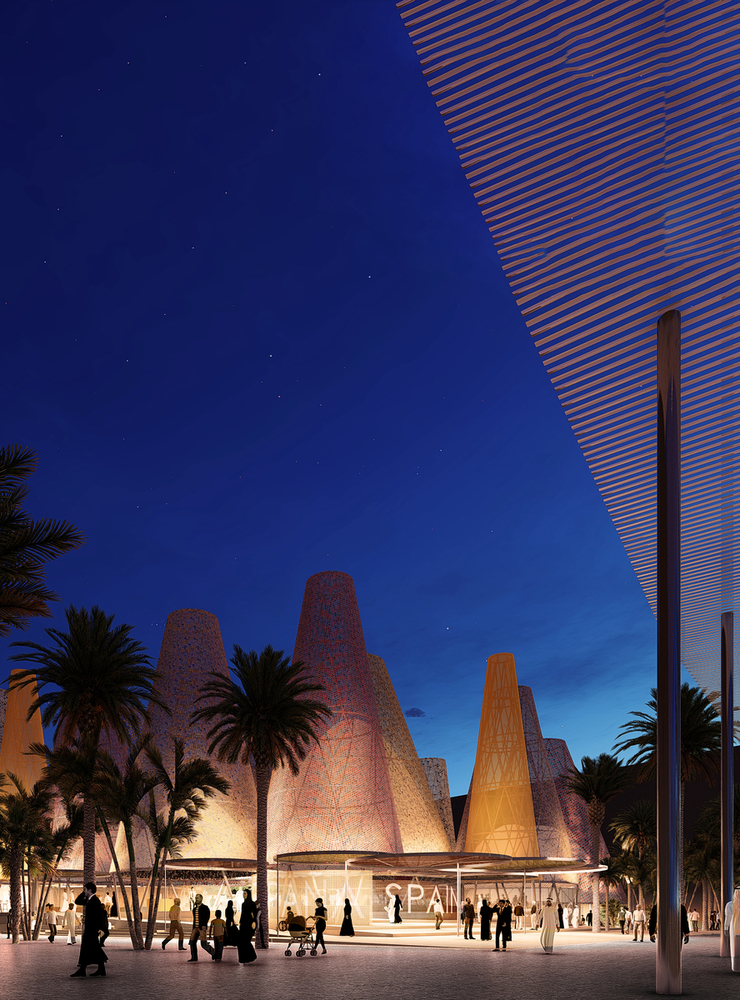 AC/E's description of the pavilion adds that the project "responds to the principle of circular economy", and will underscore processes that allow the planning of "a second life for the whole or some of its parts".
A public organisation, AC/E manages Spain's presence at universal and international exhibitions, and is working with various local ministries and the Spanish Embassy in the UAE for Expo 2020 Dubai.