Deyaar records five million safe man-hours at Midtown in Dubai
Safety record comes as Deyaar's mixed-use project passes the 75% completion mark, with handover due in Q4 2019
More than five million man-hours without loss-time injury (LTI) have been achieved at Dubai developer Deyaar's Midtown community construction project in Production City, which is currently 75% complete.
The health and safety achievement was made possible by strong collaboration between all stakeholders involved in the 26-building development that covers 46.6ha of land nearby Sheikh Mohammed Bin Zayed Road, the developer told Construction Week.
Belhasa Engineering is the main contractor and has already overseen completion of Midtown's superstructure as part of its $163.3m (AED600m) contract. U+A Architects is the project's lead architect and Ramboll is working under it as the main consultant.
Local sub-contractor Menasco is carrying out the mechanical, electrical, and plumbing (MEP) scope under the supervision of Belhasa.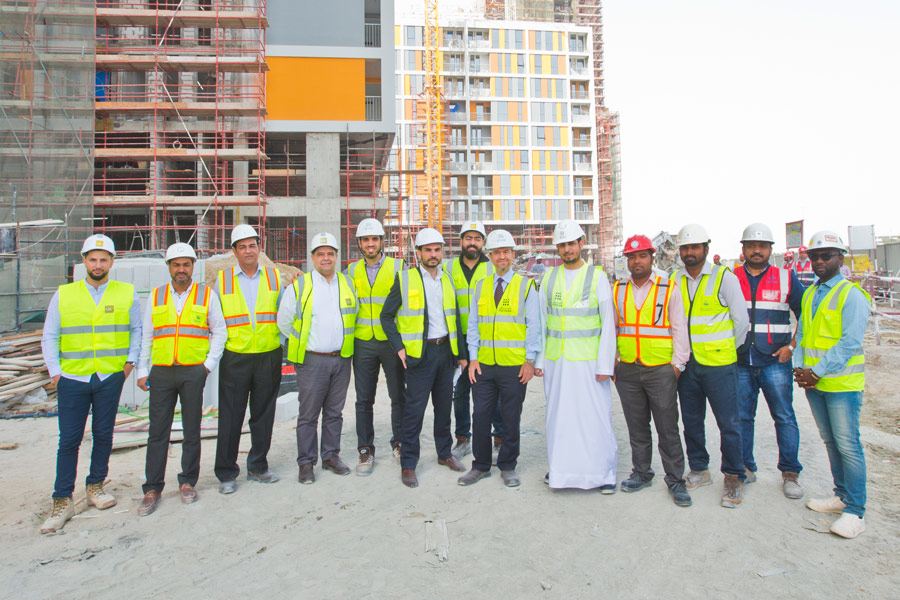 Eng Khalid Ababneh, vice president for project and commercial at Deyaar, told Construction Week that Midtown had a strong team of people working on the multi-phase project, which helped it achieve the LTI-free record.
"We have good contractors, such as Belhasa, who are committed with full manpower and are committed to delivering this project on track," he said.
Commenting on the range of ongoing works, Ababneh said: "We are under way with the final finishes, MEP installation, and aluminium façade installation. The superstructure is complete and most of the blockwork and plastering is done. It's all about the final finishes now and wrapping up the project, so we can slowly start [the] testing and commissioning of the property."
Midtown is split into six zones with a varying range of low- and mid-rise apartment buildings that surround a podium comprising extensive landscaping. The zones are being built in phases, and Zones 2 and 3 are due for handover in Q4 2019.