Saudi Arabia's top 20 construction projects to watch in 2019
From gigaprojects such as Neom to urban schemes such as Jabal Omar, these are the kingdom's top projects of 2019
With more than 5,000 projects worth trillions of riyals in the pipeline, construction in Saudi Arabia is an important tool to build the future.
Non-oil revenues are growing in the kingdom, as was confirmed during the launch of Saudi Arabia's 2019 budget, and construction work remains a key job creator in the country. The significance of construction in Saudi Arabia is underscored by its suite of gigaprojects; transport and mobility schemes such as Riyadh Metro; social infrastructure developments such as the Ministry of Housing's Sakani programme; and energy megaprojects such as the state-owned Aramco's Berri and Marjan oil fields.
In the following article, Construction Week outlines the top 20 construction schemes that are currently progressing in Saudi Arabia. These developments offer a glimpse into Saudi Arabia's focus on infrastructure-building, economic diversification, and raising the standard of living for its citizens and residents alike.
These are Saudi Arabia's top construction projects of 2019:
Neom
The Red Sea Project
Qiddiya entertainment city
Amaala
Jean Nouvel's Sharaan resort in Al-Ula
Makkah Grand Mosque – Third Expansion
Jeddah Tower
Ministry of Housing's Sakani homes
Jabal Omar
Al Widyan
Riyadh Metro
Riyadh Rapid Bus Transit System
King Fahd Medical City Expansion
King Abdullah Bin Abdulaziz Medical Complexes
King Salman Energy Park (Spark)
Saudi Aramco's Berri and Marjan
Hanergy solar park
Dumat Al Jandal wind power plant
Saudi Aramco-Total's PIB factory
Pan-Asia bottling facility
Please note that this list is not a ranking and has been arranged in order of project type. 
GIGAPROJECTS
Neom
The centrepiece of Saudi Arabia's gigaproject ecosystem and the Vision 2030 economic diversification programme, the $500bn (SAR1.9tn) Neom is among the kingdom's most globally renowned projects at moment. 
Neom's development has noted significant progress in 2019. In January, the first flight landed at the trillion-riyal gigaproject's site, when national carrier Saudia flew two Airbus A320 aircraft carrying 130 of the project's staff to Neom Airport. The airport in Tabuk region's Sharma is registered with International Civil Aviation Organisation as OENN. 
The flight to Neom was followed by the approval of Neom Bay's masterplan approval by the Neom Founding Board, chaired by Saudi Arabia's Crown Prince HRH Prince Mohammed bin Salman bin Abdulaziz. Neom Bay will be the first urban area to be developed within the gigaproject's boundaries, as reported by Saudi Press Agency, which added that the board had also given "instructions to complete preparations and start construction work in the first quarter of 2019".
This was followed by the formation of a private joint-stock company called Neom to lead the gigaproject's development.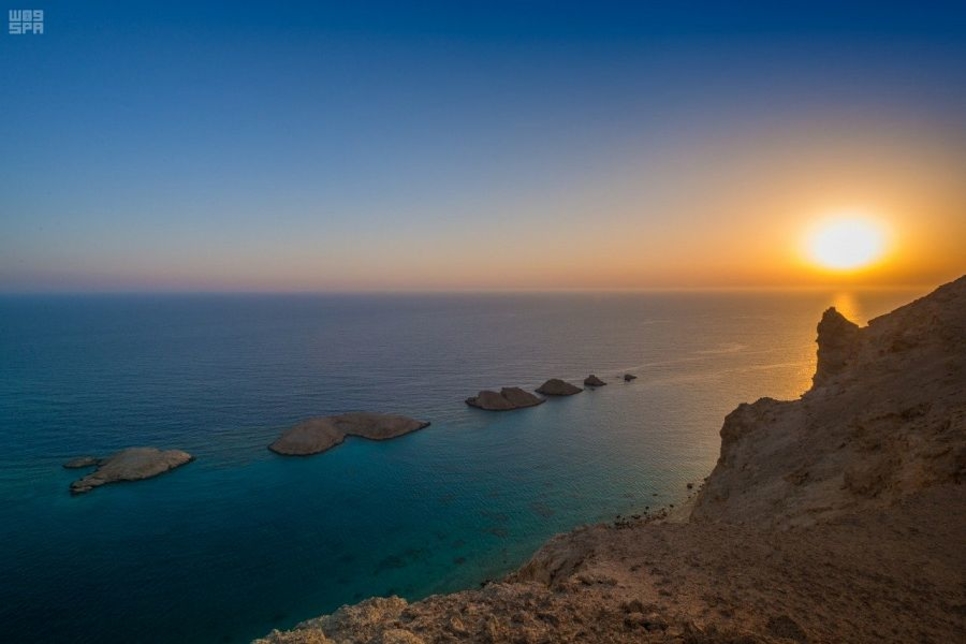 The Red Sea Project
Another one of Saudi Arabia's gigaprojects has also made progress in 2019. The Red Sea Development Company (TRSDC), developer of The Red Sea Project, announced the approval of the project's masterplan, designed by the US's WATG, and Buro Happold from the UK, in January. 
According to its website, TRSDC's board is chaired by HRH Mohammed bin Salman bin Abdulaziz Al Saud, Crown Prince of Saudi Arabia, First Deputy Prime Minister, President of the Council for Economic and Development Affairs, Minister of Defense, and chairman of Public Investment Fund (PIF).  The company is a wholly owned entity of PIF, and is overseeing the development of the multi-phase The Red Sea Project.
Phase 1 of the scheme is due to complete in 2022 and includes 14 luxury and hyper-luxury hotels that will comprise 3,000 rooms, all across five islands and two inland resorts. TRSDC said its masterplan preserves 75% of the destination's islands for conservation, and designates nine islands as sites of significant ecological value. The masterplan's creation required several redesigns to avoid potentially disrupting endangered species native to the area.
Masterplan approval was followed by TRSDC's chief executive officer, John Pagano, opening a base camp at the site of The Red Sea Project, as the company announced on its LinkedIn page in February 2019.
Qiddiya
Construction will begin on the 334km2 Qiddiya entertainment city in Saudi Arabia – the country's first project of its kind – in 2019, senior officials confirmed in January. The PIF-backed scheme's planning and design work was completed in 2018, according to chief executive officer of its development company, Mike Reininger. 
Reininger added, according to Arab News: "Planning and design were completed in 2018 and will be implemented this year."
Qiddiya is part of Saudi Arabia's Vision 2030 programme to diversify the kingdom's economy, and Custodian of the Two Holy Mosques King Salman bin Abdulaziz Al Saud oversaw the project's groundbreaking ceremony on 28 April, 2018. 
Located 40km from Riyadh, Qiddiya will be more than twice the size of Walt Disney World Orlando in Florida, US, and will feature a Six Flags-branded theme park, hotels, and amusement and leisure facilities. Closed joint-stock firm Qiddiya Investment Company is developing Qiddiya, for which Losberger De Boer announced completing 15 semi-permanent structures in September 2018.
Amaala
In September 2018, Saudi Arabia's PIF unveiled Amaala, a 3,800km2 gigaproject that will serve as an "uber-luxury" wellness tourism destination. Located on Saudi Arabia's northwestern coast, Amaala will "sit alongside Neom and The Red Sea Project as part of the gigaprojects investment portfolio" that PIF is rolling out to meet the goals of Vision 2030. 
At the time of the project's launch, PIF said that Amaala's groundbreaking would be held in Q1 2019, with Phase 1 to open in Q4 2020. Amaala's completion is set for 2028, and PIF said the gigaproject would generate 22,000 jobs across the hospitality, tourism, leisure, and retail sectors, as well as support opportunities in the "construction and ancillary industries".
A dedicated airport, 2,500 luxury hotel rooms, 200 retail establishments, art galleries, marinas, and 700 villas will be developed within Amaala. PIF – which is led by Crown Prince Mohammed bin Salman Al-Saud – will provide initial funding for the project, and spearhead its development within the Prince Mohammed bin Salman Natural Reserve. 
In September 2018, PIF said that it would offer "attractive partnership and investment packages" for investors to participate in Amaala, described as "a natural extension" of the Mediterranean Sea. Nicholas Naples was named chief executive officer of Amaala by PIF.
SOCIAL AND URBAN PROJECTS
Sharaan resort at Al-Ula
After designing the iconic Louvre Abu Dhabi in the UAE, French architect Jean Nouvel is now involved with a Saudi Arabian project. 
Crown Prince Mohammed bin Salman is backing major developments within Saudi Arabia's heritage Al-Ula region. Among the planned projects for the area are the Nouvel-designed Sharaan resort, which will be sculpted in the mountains to blend with its natural habitat, and complete in 2023. 
Nouvel said the resort has been designed in an innovative way that will allow it to capture its natural landscape.
The Al-Ula area, according to a report by SPA, spans 22,000km2, and the Sharaan resort will feature luxury suites, a wellness spa, and a venue for hosting events and conferences.
Makkah Grand Mosque – Third Expansion
A major expansion programme is underway at Makkah Grand Mosque, where work was recently inspected by Crown Prince Mohammed bin Salman. Third Expansion's scope includes raising total capacity to 2.2 million worshippers, and covers the main building of Makkah Grand Mosque; the Mataf and Masaa; the first ring road surrounding Makkah Grand Mosque; and infrastructures such as power stations and water reservoirs.
Spanning 147ha, Makkah Grand Mosque – Third Expansion's construction will add 32ha of space for 300,000 worshippers, as well as the provision of new eletromechanical systems, fire safety networks, hygiene and water treatment facilities, and sound systems that include headphones and 4,524 headsets, according to construction listings website ProTenders. 
The website names Dar Al Handasah as Makkah Grand Mosque – Third Expansion's design architect, lead consultant, mechanical, electrical, and plumbing (MEP) engineer, and structural engineer. 
Contracting giant Saudi Binladin Group (SBG) is listed as main contractor, with SBG – Advance Vision Electro-Mechanical named MEP contractor. According to ProTenders, Third Expansion may achieve completion in 2020.
Jeddah Tower
Skyscraper engineering continues to raise the bar in the Middle East's architecture and design community, and Saudi Arabia's Jeddah Tower is among the region's most closely watched supertalls currently under development. 
With more than 40 project stakeholders and an estimated height of 1km, Jeddah Tower, being developed by Kingdom Holding Co's unit, Jeddah Economic City, is a massive undertaking. As of 2 February, 2019, construction progress on Jeddah Tower had reached 71%, according to ProTenders. The 200-floor-plus building will feature more than 750 residential units, hotel keys, and serviced apartments, in addition to 3,190 parking spots and close to 60 elevators. Four Seasons Hotels & Resorts is expected to operate the hospitality units within Jeddah Tower, which has been designed by Adrian Smith + Gordon Gill Architecture, which is also working on the UAE's The Address Residence Fountain Views and Expo 2020 Dubai's Al Wasl Plaza.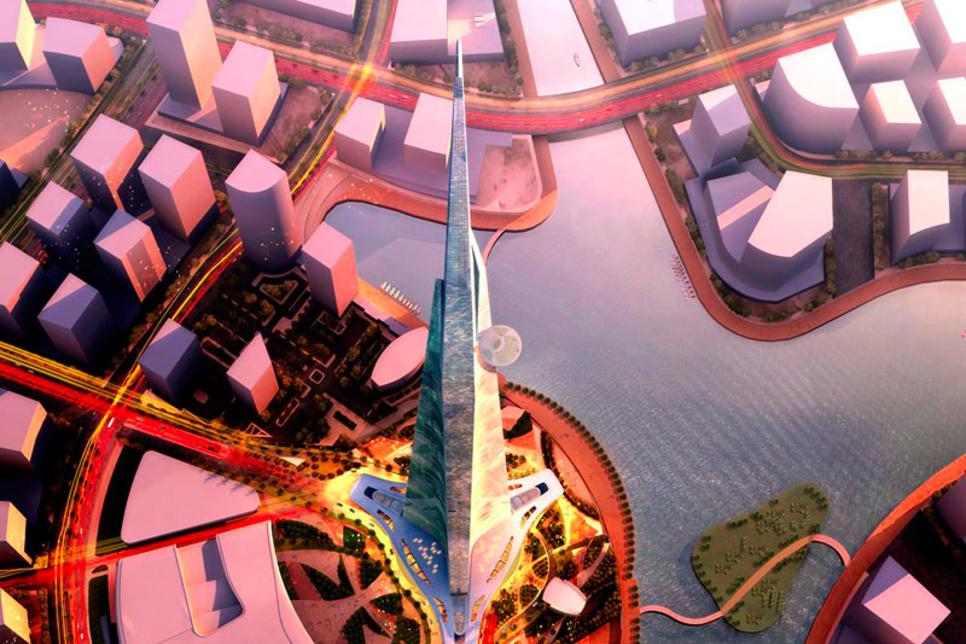 Among Jeddah Tower's contractors are Al Fouzan Trading and General Construction Co, which is delivering infrastructure work under a $165.3m (SAR620m) deal it won in January 2018; and Saudi Binladin Group, which is working as main contractor. 
In March 2018, Orange Business Services – the same company working on Al Widyan's smart city masterplan – won a contract to create a blueprint for the ICT infrastructure of the 1km-tall tower. Its scope for Jeddah Tower will extend from the planning and design phases up to construction and operations, the consultancy said in a statement.
Ministry of Housing's Sakani homes
Sakani is a programme by Saudi Arabia's Ministry of Housing to provide more than 500,000 homes to the kingdom's citizens and raise home-ownership in the kingdom. The programme was rolled out in 2017, and has since seen numerous projects being launched under the umbrella of the ministry, as well as in collaboration with private-sector organisations.
In August 2017, the Saudi housing ministry announced it had allocated 28,051 residential units across all regions of the kingdom. Of the total number, 7,700 homes were to be financed in partnership with banks and institutions; 7,807 were free of charge; and 12,544 were part of the Wafi initiative, which is implemented in partnership with real estate developers. 
At the time, state news agency SPA reported that the homes would be delivered as part of Sakani's seventh batch. 
Sakani, which translates to 'My Residence' in English, aimed to allocate and deliver 280,000 homes to Saudi families in 2017. 
In November 2018, the ministry signed five deals to build 19,000 homes within Sakani. These agreements covered projects such as Murooj in Jeddah, which will be located on private land and include 10,000 homes; and Tanal in Riyadh, set to contain 1,008 homes. 
The remaining three agreements covered a project each in Al Khobar (273 homes), Qassim (78 homes), and Jeddah (8,000 homes). All five residential projects will include mosques, parks, and green areas, as well as government agency sites.
More recently, Saudi Arabia's Minister of Housing handed over a new batch of residential units built using "modern construction techniques" by property developer Alhakmiah Holding as part of the authority's Sakani programme.
The homes are the second batch of Al Wajiha homes to be handed over in Dammam – a residential project that was in the news for containing Saudi Arabia's first home to be constructed within 48 hours. 
Al Wajiha includes 574 villas that span from 251m2 to 326m2, and is being built using "unconventional" and "modern" techniques to ensure high quality and sustainability. Alhakmiah Holding's chief executive officer, engineer Khalid Al-Duwaish, praised the housing ministry's efforts within the Sakani scheme, adding that the implementation of each Al Wajiha home requires no more than two days.
Jabal Omar
With a built-up area of more than 40ha and a budget of $4.3bn (SAR16bn), Jabal Omar is one of Saudi Arabia's largest construction projects at the moment. Jabal Omar Development Co (JODC) has made steady progress on the Makkah development over the years, and the Leed-certified scheme is at various stages of progress at present. 
According to ProTenders, Jabal Omar is an eight-phase project. Stage 1 includes nine towers with hotels and residential apartments, and Stage 2 includes four hotel towers. Stages 3, 4, and 5 respectively include four towers, of which two will be a twin-tower hotel; a seven-tower hotel scheme; and five hotel towers. Phases 6, 7, and 8 include prayer areas, two residential towers, and two hotel towers, one of which will be a seven-star facility.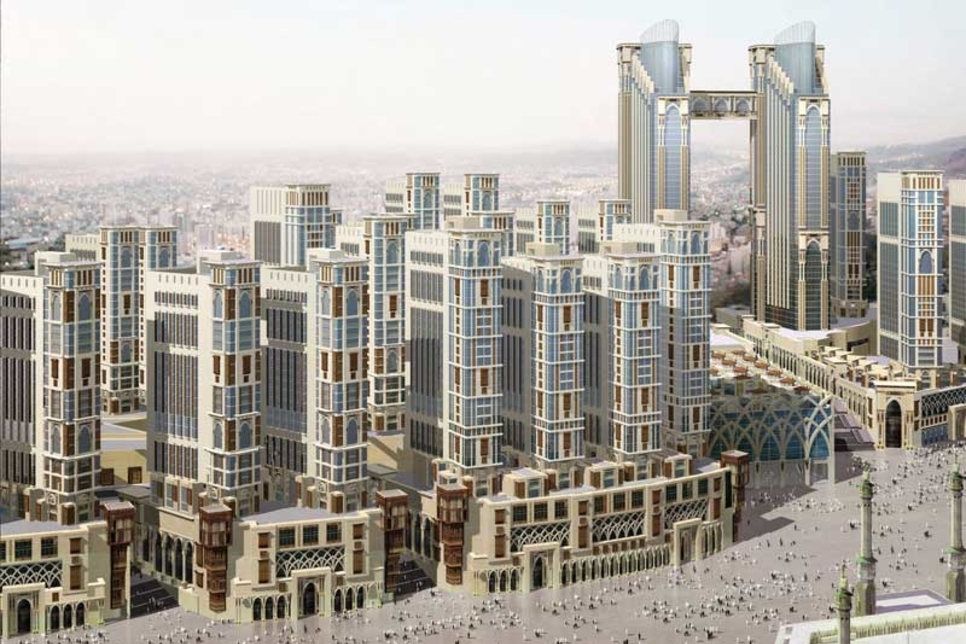 As of February 2019, Phase 5 design work is under way for Jabal Omar, whilst bid submission work is ongoing for Phase 7. Construction work was, as of December 2018, ongoing for Phase 3, and as of November 2018, Phase 4 was nearing completion. 
In January 2019, developer JODC secured a five-year sukuk worth $135m (SAR506m) from Dubai-based financier Shuaa Capital for its Makkah megaproject. The procurement followed a September 2018 contract that JODC awarded to UAE builder Al Arif Contracting for Phase 2 of Jabal Omar.
Al Widyan
A new smart city is coming to Saudi Arabia in the form of the 700ha Al Widyan development near Riyadh. Its eponymous developer, Al Widyan Co, is held by Al Akaria Saudi Real Estate Co (Sreco), in which the kingdom's Crown Prince-led PIF holds a two-thirds stake. 
A seven-year phased model will be used to deliver the project, which his located 15 minutes away from King Khalid International Airport, and will be accessible to eight million people. Al Widyan's construction plan was unveiled in August 2018, and in September 2018, contractor Binyah was awarded a $292m (SAR1.1bn) infrastructure contract for the scheme. 
Binyah is a 60:40 joint venture between Sreco and Mohammad Ali Al Swailem Group (Masco), and the scope of its contract includes 80km of roads, 272km of power supply cabling, 250km of telecoms cabling, 100km or potable water pipework, and a 200km irrigation network, among other major works.
According to a Sreco statement during Al Widyan's launch in August 2018, Phase 1 construction activities are expected to cost $2.7bn (SAR10bn). The developer added that Al Widyan would seek a 40% reduction in energy use and a 35% reduction in water consumption. 
These requirements are likely to be fulfilled through the designs implemented by Orange Business Services under a smart city contract it was recently awarded for Al Widyan. Orange will "define smart city services", information communication technology engineering guidelines, the project's operating model, and a business strategy for an open access network through its contract, announced in February 2019. 
In a statement shared with Construction Week, Orange said it would focus on the typical aspects of a smart city digital masterplan, which covers "a range of seamlessly integrated solutions for businesses", in addition to "city management systems, traffic and mobility solutions, [and] building and utilities management, as well as shared information and other services across a community-wide platform". 
Orange's portfolio in Saudi Arabia, especially for smart city projects, includes The Digital City – ITCC; The Royal Commission at Yanbu; King Abdullah Financial District; King Abdul Aziz Road; and Jeddah Economic City, home of the 1km-tall Jeddah Tower.
CITY INFRASTRUCTURE PROJECTS
Riyadh Metro
The $23bn (SAR86.3bn) Riyadh Metro is undoubtedly among Saudi Arabia's largest construction schemes at present – and its completion is now rapidly coming into view. The final set of trains have been shipped by Alstom from France for Lines 4-6 of the metro network. 
News of the trainsets came after British manufacturing firm Airedale International Air Conditioning announced the award of a $1.26m contract to supply air-conditioning systems for the 176km-long metro. Operations and maintenance contracts for the megaproject were also announced in 2018.
Lines 4-6 form Phase 2 of Riyadh Metro, which is being built by a contracting consortium led by Spanish construction group FCC Spain and including C & T (South Korea), Alstom (France), Strukton (Netherlands), Freyssinet (Saudi Arabia), Atkins (United Kingdom), Typsa (Spain), and Setec (France).
Sections of Riyadh Metro are slated for soft launch this year, and tests had started on some of the rail network's components as of June 2018. In November 2018, naming rights were handed "to a number of major economic entities" such as Dr Sulaiman Al Habib Medical Group and UAE-headquartered Majid Al Futtaim Shopping Malls Co to name 10 of the 85 stations that make up Riyadh Metro.
According to ProTenders, Phase 2 was 86% complete as of 16 February, 2019, while Riyadh Metro's overall completion rate was 64% at the time.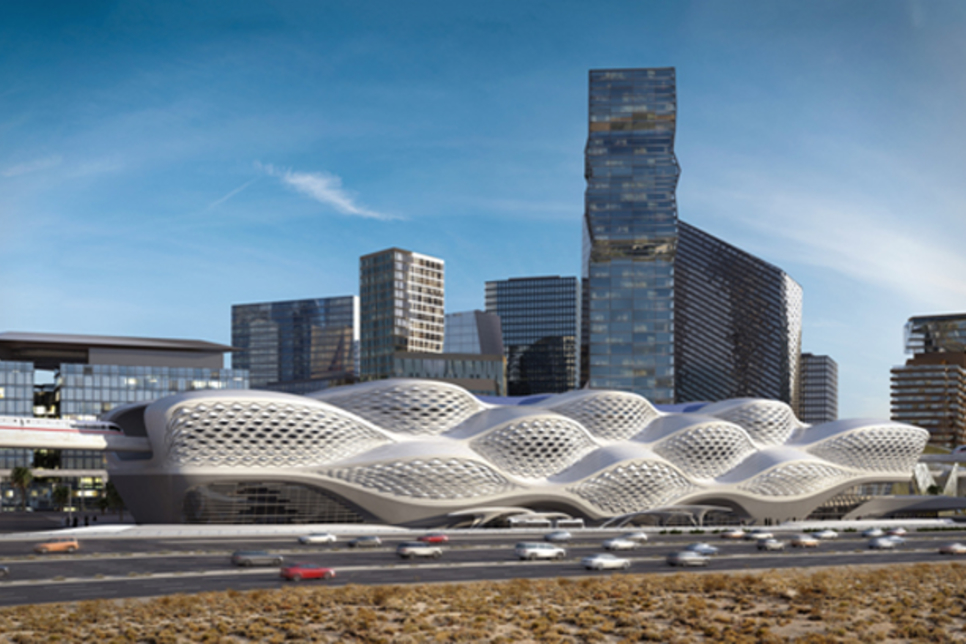 Riyadh Rapid Bus Transit System
Mobility is bound to improve in the Saudi Arabian capital as Riyadh Metro is launched, but equally effective will be the Riyadh Rapid Bus Transit System project, construction on which is currently under way. 
According to ProTenders, the project involves a 22-line network spanning 1,200km across 6,765 stations in the Saudi capital. Level 1 includes three bus lines of 77.5km and 103 stations, whilst Level 2 will serve the city's main residential areas with an 83km line and 67 stations. 
Lines 3 and 4, ProTenders adds, will respectively cover 444km and 17 lines, and 600km. The third level will link Riyadh's city residential neighbourhoods with each other, while the fourth level will be developed within residential districts. 
Work is currently ongoing for all three phases of the project, and as of April 2018, work on Phase 1 was 50% complete. In July 2017, Saudi Public Transport Company (Saptco) placed an order for 242 Man Lion City M buses as part of its collaboration with the French public transport company RATP Dev for the project. 
Saptco and RATP Dev have been working as a joint venture company on the project since 2014. Their order included 242 low-floor buses that were to be 10.5m long, have 29 passenger seats, and be powered by Euro 5 emissions-standard engines with 290HP or 213kW outputs.
The order followed a similar procurement deal for 400 Mercedes Benz Citaro G and 200 Mercedes Benz Citaro Solo buses for the Riyadh project. The May 2017 order by Saptco and RATP Dev saw the order of 600 Mercedes Benz Citaro buses that were to be specially adapted for operation in the hot desert region of Saudi Arabia, with an uprated air conditioning system, circulating air blowers in the doors and double-glazed, darkened side windows.
King Fahad Medical City Expansion
Healthcare is a key area of focus in Saudi Arabia, and among its major developments in the sector is King Fahad Medical City Expansion, 23.4ha masterplanned medical city currently under way in Riyadh. 
Worth around $14bn (SAR52bn) according to ProTenders, the project includes the expansion of a 1,395-bed medical campus by 231 units, as well as the development of cancer and proton beam therapy centres across 4.4ha; a 316-bed neuroscience institute; a 48-bed cardiovascular hub; a six-floor laboratory and office building; and a central energy plant. 
Work is ongoing for the neuroscience, cancer, cardiac, and laboratory centres for King Fahad Medical City Expansion, according to ProTenders, which lists TPE Consulting Engineers and Rider Levett Bucknall as project stakeholders, alongside Saudi Arabia's Ministry of Health as developer. 
According to a report by local daily Arab News in October 2012, Latfiya Trading and Contracting Co had been awarded contracts worth more than $388.6m (SAR1.45bn) for King Fahad Medical City Expansion's various facilities. 
King Abdullah Bin Abdulaziz Medical Complexes
A 1,300km2 healthcare megaproject, Saudi Arabia's King Abdullah Bin Abdulaziz Medical Complexes remains one of its most high-profile developments at present. Construction on the scheme started in January 2013, according to ProTenders, and the project's scope includes building a medical city each in Riyadh and Jeddah. 
As of 13 February, 2019, construction work is under way on Jeddah Security Forces Medical City, for which ABV Rock Group is working as main contractor. The company is also working in a similar role on Riyadh Security Forces Medical City. 
The Riyadh Security Forces Medical City includes three hospital buildings, an academic and clinical centre, research areas, specialists hospitals for mental health, and a gynaecology and obstetrics hospital. Peikko Group is listed by ProTenders as the project's concrete precast products supplier, and the website places progress on the 1,700-bed facility at 87%. 
P&T Architects & Engineers was appointed to implement the architectural and structural design of the Riyadh project, and Linesight was picked by main contractor ABV to deliver cost management consulting for the development. The precast elements of the project will be manufactured by three companies, including Al Rashid Abetong, Rabiah-Nassar & Zamil concrete industries, and RDB El Seif Limited.
Meanwhile, Jeddah Security Forces Medical City will feature 1,864 beds, and includes similar health facilities as its Riyadh counterpart. Tahpi and Hyundai Elevator are named among the list of participants for the project, which according to ProTenders was 74% complete as of 13 February, 2019. 
ENERGY PROJECTS
King Salman Energy Park (Spark)
Saudi Aramco is behind many of Saudi Arabia's most high-profile projects, among which is King Salman Energy Park (Spark), launched on 10 December, 2018, by Crown Prince Mohammed bin Salman. 
Spark, located between Dammam and Al-Ahsa in the kingdom's Eastern Province, is a three-phase 50km2 energy and industrialisation hub that will create 100,000 direct and indirect jobs in Saudi Arabia. With a major focus on technology, Spark will contribute $6bn (SAR22bn) to Saudi Arabia's GDP, in line with the Vision 2030 diversification programme. 
Phase 1 of Spark, which spans 12km2 and features investments totalling $1.6bn (SAR6bn), with complete in 2021. The first stage of Spark will feature general manufacturing and industrial facilities, a dry port area, a Saudi Aramco well-drilling and maintenance area, and a specialised training zone for 10 centres focused on enhancing Saudi citizens' technical skills. 
Investor plot allocations were made in Q3 2018, and by the time it is complete, Phase 1 of Spark will have attracted more than 120 investments. 
Saudi Aramco and Saudi Authority for Industrial Cities and Technological Zones (Modon) will jointly develop, operate, manage, and maintain Spark's infrastructure. In a statement on 6 December, 2018, Saudi Aramco said Spark's construction work started in September 2017, and engineering designs at the time of Spark's launch were more than halfway complete.
Saudi Aramco's Berri and Marjan oil fields
Economic diversification is a top priority for policymakers in Saudi Arabia, but the development of its hydrocarbons sector is continuing at a steady pace, generating thousands of job opportunities for construction contractors and professionals in the kingdom. 
Among Saudi Arabia's high-profile oil and gas schemes are Saudi Aramco's Berri and Marjan oil fields. In September 2018, Saudi Aramco was said to have prequalified six bidders for the construction of the $6bn (SAR22.5bn) Berri Offshore Oilfield Increment Programme project.
Scottish news outlet NewsBase reported in May 2018 that the contract was "expected to be the largest job tendered this year among the five signatories of Aramco's so-called long-term agreements (LTAs)". This group, according to the report, included the US's Dynamic Industries and McDermott; India's Larsen & Toubro (L&T); Oslo-listed Subsea-7; the UAE's National Petroleum Construction; and Italy's Saipem.
This January, Italian oil and gas heavyweight Saipem was awarded two engineering, procurement, and construction (EPC) deals collectively worth $1.3bn (SAR4.8bn) for offshore work on Berri and Marjan. 
Saipem's scope includes the design, EPC, installation, and implementation of subsea systems. The Italian contractor will also build offshore pipelines, underwater cables, and umbilical cords, and deliver construction management services for platform decks and the steel frame, known as a jacket, that supports the deck of a rig.
Saipem's win came after Saudi Aramco awarded China Harbour Engineering a contract in September 2018 to build two islands to support drilling in the Berri offshore oil field. Aramco's islands, called Site A and Site B, will be span 1.6ha and 26ha respectively, and both are expected to be completed in 2020.
According to ProTenders, Berri is an onshore and offshore field on the east coast, north of Ras Tanura, and has an output of 250,000 barrels per day (bpd) to 300,000bpd.
Berri Offshore Oilfield Increment Programme's scope includes the development of the Berri offshore oilfield, located on Saudi Arabia's east coast. As part of the scheme, 10 production deck modules (PDMs) – each weighing 1,500t – will be developed, in addition to a PDM for water injection, a tie-in platform, and 100km of subsea pipelines.
Marjan's development will be carried out by Baker Hughes GE (BHGE) as well, alongside Saipem. BHGE, headquartered in Houston, Texas (US) will deliver drilling, coiled tubing, and drilling fluids engineering services for the project. 
BHGE was due to begin work on the Marjan oilfield expansion project in September 2018, with its drilling services due to include logging-while-drilling, reservoir navigation, and rotary steerable services.
China, Japan, and Saudi Arabia-backed solar projects
Alternative energy production has been a major priority for Saudi Arabia as part of its Vision 2030 programme, and solar power is a key component of the push away from hydrocarbons. In the last 12 months, major local and international organisations have announced their participation in solar projects in Saudi Arabia.
The kingdom will generate up to 60 gigawatts (GW) of renewable energy by 2030, according to the president of King Abdullah City for Atomic and Renewable Energy (KA Care), Dr Khalid bin Saleh Al Sultan. Speaking during Abu Dhabi Sustainability Week 2019, Al Sultan added that that solar energy would account for 40 GW of the total renewable capacity.
In November 2018, ground was broken on Acwa Power's 300 MW Sakaka PV IPP in Al Jouf, the first renewable energy project under the King Salman Renewable Energy Initiative. According to Acwa, the groundbreaking ceremony was overseen by King Salman, with Crown Prince Mohammad bin Salman also in attendance.
Commercial operations from the Sakaka plant were due to begin sometime in 2019, and upon completion, the project is expected to power 45,000 homes in Al Jouf, along the way offsetting more than 430,000 tonnes of carbon dioxide per year.
News of Acwa's Sakaka plant progress came after Saudi Arabia's PIF confirmed that its $200bn (SAR750bn) Solar Power Project 2030 with Japan's Softbank would continue as planned, despite media reports "inaccurately" reporting that the development had been shelved. 
Commenting on the report by America's Wall Street Journal, a PIF spokesperson said the Crown Prince-led fund "continues to work with" Softbank Vision Fund and other parties "on a number of large-scale multi-billion dollar projects relating to the solar industry".
PIF's statement, cited by state news agency SPA, said the PIF's March 2018 announcement regarding Solar Power Project 2030 "clearly stated that this includes solar generation projects and joint plans to develop large-scale solar panels manufacturing facilities in Saudi Arabia for solar power generation".
Investments are also flowing in from China for Saudi Arabia's solar power sector. Beijing-headquartered Hanergy Thin Film Power Group, which has already invested in Abu Dhabi projects, announced it would build a $1bn (SAR3.7bn) solar thin-film park with the kingdom's Ajlan & Bros. 
While locations for the renewable energy manufacturing hubs have yet to be revealed, both companies have already signed a memorandum of understanding (MoU) for the Sino-Saudi scheme. 
The deal was struck at the launch of Saudi Arabia's $450bn (SAR1.7tn) National Industrial Development and Logistics Program (NIDLP).
Saudi Arabia's first wind power plant
The Dumat Al Jandal area in Al Jouf will be the home of Saudi Arabia's first wind power plant, which an Emirati-French consortium was picked to build earlier this year. 
Saudi Arabia's energy ministry awarded a contract for the $500m (SAR1.9bn) Dumat Al Jandal wind power project in January 2019 to a consortium of France's EDF Energies Nouvelles and Abu Dhabi's Masdar.
Renewable Energy Project Development Office (Repdo) was said to have received four bids from companies across five countries for the 400MW wind project in the kingdom's Al Jouf region. 
Repdo, part of Saudi Arabia's Ministry of Energy, Industry, and Mineral Resources, floated requests for proposals to build the plant in August 2017. The Dumat Al Jandal plant, which is the first utility-scale wind development in Saudi Arabia, will be implemented as part of the country's National Renewable Energy Program.
MANUFACTURING PROJECTS
Saudi Arabia's first PIB plant
A Korean contracting giant was in February 2019 picked to build Saudi Arabia's first factory to produce polyisobutylene (PIB). 
State energy giant Saudi Aramco and France's Total signed an MoU with South Korea's Daelim to build the PIB complex. Front-end engineering and design work for the complex was due to begin in February 2019, with completion due in Q4 of the year. 
Located in Jubail, the PIB plant will upon completion in 2024, produce more than 70,000 tonnes of the chemical, which will be exported to the Middle East, Asia, and Europe for the manufacturing of adhesives, lubricants, and fuel additives. 
The Aramco-Total plant is part of Jubail's $9bn (SAR33.7bn) Amiral petrochemical complex, which will create 8,000 local jobs. Aramco (62.5%) and Total (37.5%) respectively hold stake in Amiral, which was approved in April 2018.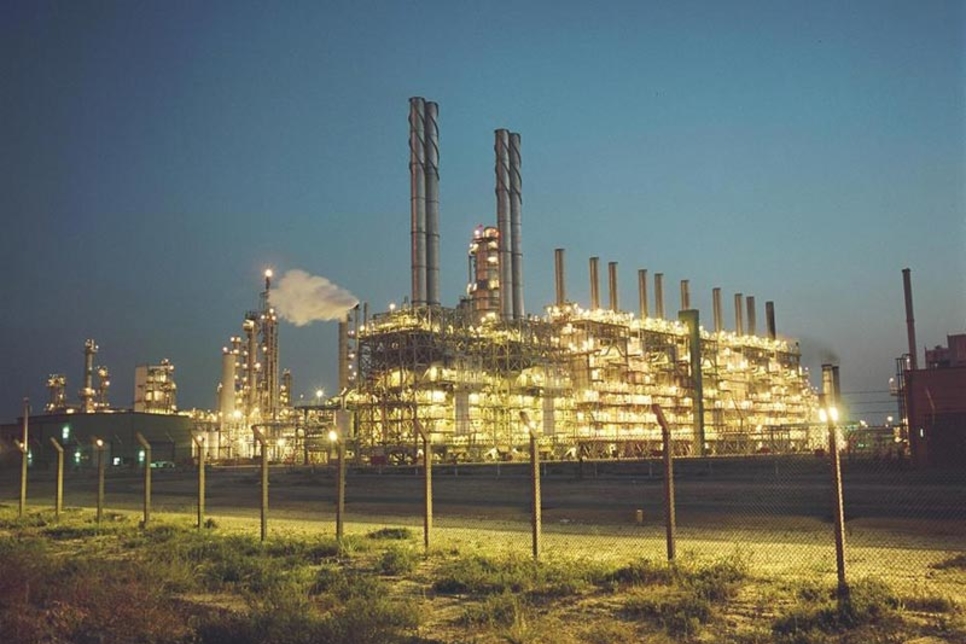 Pepsi's Chinese bottle-maker comes to KSA
Chinese bottling giant Pan-Asia Pet Resin, which supplies its products to global beverage-makers Pepsi, Coca Cola, Master Kong, and Watson's, will build a $1bn (SAR4bn) factory in Saudi Arabia. 
Pan-Asia's polyethylene terephthalate factory will be developed within Saudi Arabia's Jazan City for Primary and Downstream Industries. When complete, it will be the first Chinese project within the Saudi industrial hub. 
Development plans for the factory were formalised at the Future Investment Initiative conference held in Saudi Arabia last year. More than 570 jobs will be created as part of the project, which comes under Saudi-Sino agreements inked within the remit of Vision 2030 and the Belt and Road Initiative, SPA announced in January 2019. 
The facility will produce 1.25 million tons of purified terephthalate acid each year, in addition to 500,000 tons of DDT Pet, with product launch expected in 2020.