Saudi's Swicorp, Spain's Acciona deliver Benban Solar Park projects
JV of Acciona Energia and Swicorp-held Enara Bahrain completes three $180m projects within 37km² Egypt megaproject
Three photovoltaic farms at Egypt's 37km² Benban Solar Park have been assembled and are nearing operational readiness, following development completion by Spain's Acciona Energía and Enara Bahrain, the renewable energy subsidiary of Saudi Arabia's Swicorp.
The renewable energy parks have a combined electricity production capacity of 150MW and will eventually generate power for up to 150,000 homes. 
Enara and Acciona Energía, the renewable energy subsidiary of Spanish contractor Acciona,will operate the parks under a joint venture (JV) agreement. Both firms will hold 50% stake in the projects, valued at $180m (SAR675m). 
Located in Egypt's Aswan region, more than 600km south of Cairo, the three solar farms cover a total area of 2.8km², worth around 7% of Benban Solar Park's surface area.
Construction of the projects involved more than 1,000 people and took 11 months to complete. Acciona said the first of the three solar farms will be fired up in the coming days, with the remaining set to follow in the near future.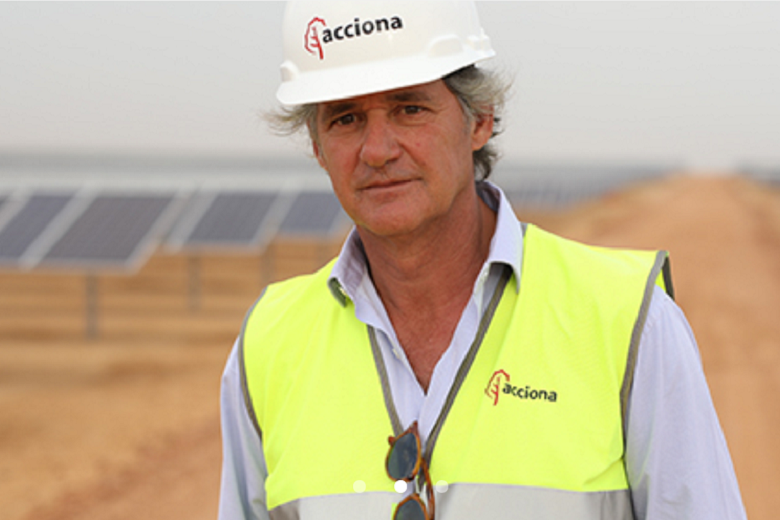 Benban Solar Park marks Acciona's first renewable energy venture in Egypt, according to the Madrid-headquartered company's president, José Manuel Entrecanales.
He said Acciona was "satisfied" with its work alongside Swicorp, adding that both companies are also collaborating on "other renewable initiatives in Africa and the Middle East".
Acciona's Middle East offices, led by Jesús Sancho, are working on various utilities schemes in the region, including Dubai Electricity and Water Authority's seawater desalination plant in Jebel Ali. 
Benban Solar Park is being developed on a plot of land provided by Egypt's government, and is the centrepiece of a plan to meet a fifth of the country's electricity consumption with renewables by next year.
To achieve this, Egypt needs to have at least 2,800MW of photovoltaic capacity by the end of 2020, according to the country's New and Renewable Energy Authority.